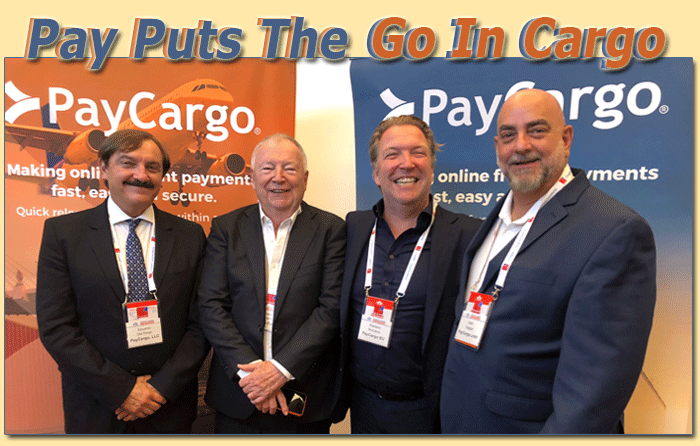 PayCargo inked an agreeement with IATA to jointly offer air cargo the IATA-PayCargo System. The system will serve as an import payment platform for the global air cargo industry
Built on the success of the PayCargo-CNS System that began in 2017 (www.paycargo-cns.com), the new deal allows cargo customers the ability to access information to settle up import billings with online payments.
Innovative Eduardo Del Riego, CEO of PayCargo LLC declared:
"Having experienced the success of the CNS-PayCargo System in the United States, now our global customers can benefit from the strength of our expanded partnership.
"The PayCargo system, which already has 20,000 users worldwide has proven to be beneficial and among other things, permits members to reduce costs significantly."
Mr. Del Riego (left) is pictured with the team at Pay Cargo designated to handle IATA PayCargo including, from left, Adriaan Reinders, Chief Executive Officer PayCargo Europe BV; Roland Reinders, chief Community Officer, PayCargo Europe BV; and Juan Dieppa, Chief Operating Officer, PayCargo.