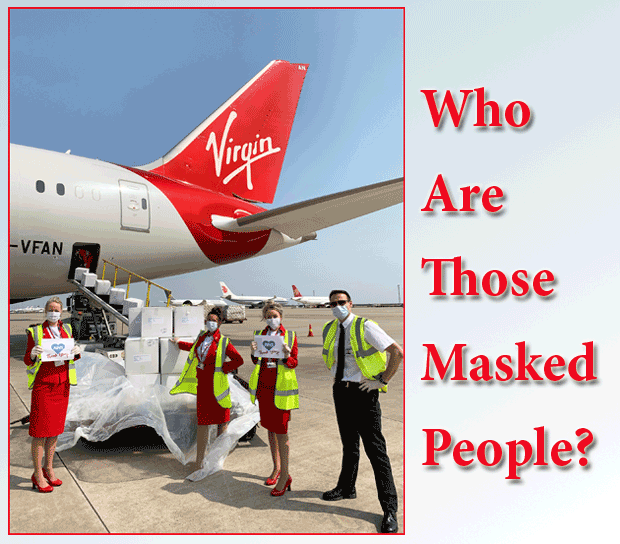 There is something instantly compelling and so wonderfully appealing in this picture of Virgin Atlantic people moving some medical supplies on an all-cargo VS flight from PVG to LHR last Friday April 3.
It's about the culture of the business we are in and the people that touch us (from a proper social distance) every day.
"We are incredibly grateful to the British National Health Service( NHS) for everything they are doing for the nation in extremely challenging circumstances, as they respond to the Covid-19 crisis," declared Dominic Kennedy, Managing Director of Virgin Atlantic Cargo.
Virgin Atlantic teamed up with Virgin Group's not-for-profit foundation, Virgin Unite, to fly a special charter flight from Shanghai to London, bringing in essential medical supplies and PPE equipment for NHS.
The Boeing 787-9 aircraft with seven pilots and four cabin crew airlifted over 350,000 items of essential PPE supplies and medical equipment, including respirators, ventilator parts, face masks, scrubs, aprons and eye protection in both the hold and in the aircraft cabin.
"We're pleased we can play a part in supporting them, by bringing crucial supplies into the UK, with special thanks to the British Embassy in Beijing, the CAA and the UK Government in expediting clearances to make this possible," Dom said.
"We have a total of eight flights taking place throughout April 2020," Dom concluded.

Ode To Some Special People

And to those brave masked folks in the picture who touched our hearts with their dedication, courage & spirit, especially honoring the doctors and caregivers who are daily putting their lives on the line to save others, some words by Walt Whitman.
"O Captain! My Captain! our fearful trip is done;
The ship has weather'd every rack, the prize we sought is won!"
Geoffrey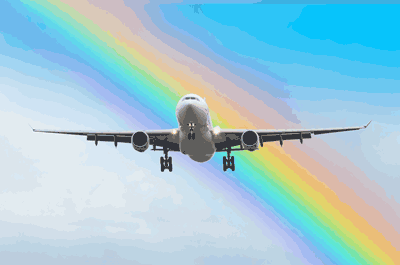 Queen Elizabeth delivered an inspiring message Sunday evening.
The monarch spoke of the rainbow paintings created by school children throughout the UK that spread hope after the trend started online.
Here we cheer wings over the rainbow at news that Virgin Atlantic Cargo is operating an airbridge from LHR to PVG.