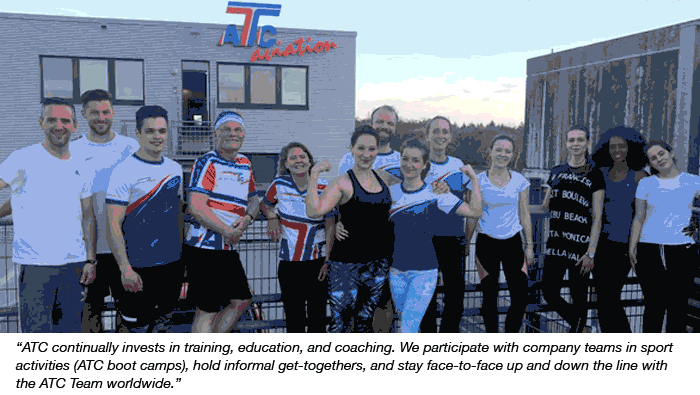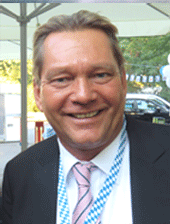 "I believe in partnership and quality," says Ingo Zimmer, CEO of fast-rising GSSA ATC Aviation as the 28th CNS Partnership gets underway in Palm Springs, California, this week.
"Airlines are comfortable with our hands-on personal style of service as we grow our offering everywhere in the world including Europe, Africa, Asia, India, and the Americas."

CNS Grand Opportunity

"This week (May 6-9) our U.S. team and others will greet our service partners and potentials for our offering at Cargo Network Services Partnership in Palm Springs, California.

On The Road To Morocco

"Right now ATC is involved in two new important projects.
"Our customer Royal Air Maroc is moving online with a B-767 freighter service twice a week in Frankfurt and for the third quarter of 2018.
"Equally important, at the same time our service partnership with Avianca is advancing as the carrier adds five weekly flights in and out of Munich, Germany.
"Also ATC recently signed a contract with Avianca for Switzerland."

New IT On The Agenda

"This year ATC is adding a new state-of-the-art IT system worldwide.
"Also, the process of continuing ATC's organic growth connected with the purchasing of new companies will continue in the coming years and will widen our global footprint."


ATC Growing Worldwide

In the first quarter of 2018, ATC opened new offices in Guatemala, Panama, and Canada.
"We are proud to announce two new contracts for South Africa including Alitalia and Saudi Arabian Airways.
"We are honored to have recently been awarded the Air Namibia contract for the whole of Africa and Asia."


The Pricing Challenge

"On the pricing side, the yields continue to be much stronger than in the same period in 2017, but not at the robust end of 2017 levels.
"Demand ex Europe is still strong, in fact most of our capacities are full."

It's About The Customer

"The customer and the product are our total focus.
"ATC is heavily invested in vertical sales; Customer segmentation is a topic as well.
"SMEs are an important target.
"For example, due to the growth of the pharma sector, ATC now features a pharma manager who served as Pharma Sales Manager Europe for a leading European airline before he joined us.

People Our Most Valued Asset

"ATC owns and operates all our offices; there are no subcontracted operations," says Ingo.
"What that means is consistency—same centralized state-of-the-art IT, clear group procedure manual, and hand-selected top managers.
"All customer service staff at ATC has forwarder/airline backgrounds.
"We hire the best by offering top notch career opportunities to our employees.
"In an era of constant downward pressure, ATC does not embrace the cut-rate approach of filling our staff positions with cheap labor.
"So far, our strategy has paid off as more than 75 airline partners have chosen ATC, realizing that in the long run our offering keeps customers and delivers not only cost savings, but also innovation to the industry.
"So little doubt about it," Ingo insists, "our greatest assets are the team at ATC.
"ATC continually invests in training, education, and coaching.
"We participate with company teams in sport activities (ATC boot camps), hold informal get-togethers, and stay face-to-face up and down the line with the ATC Team worldwide.
"The result is a vastly superior product offering in every aspect of our business.
"Input from the whole team drives the decision making at ATC.
"We are truly a bottom-up business rather than dictating from the top down.
"For me personally, the best ideas come when I am walking the dogs or doing my morning run," Ingo Zimmer assures.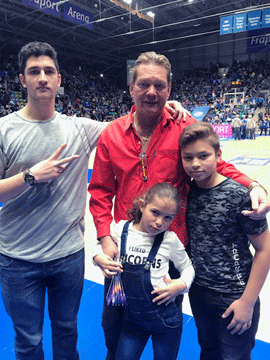 The ATC Advantage

"The big advantage of having ATC as a partner for an airline is the dedication and superior service delivery of separate teams, sales-manages, etc. for each airline.
"For example, in Germany 6+ of our team members are dedicated at work for ANA, while elsewhere 25+ work for Etihad.
"No one-size-fits-all approach from ATC, either," Ingo says.
"In South Africa we recently were awarded the Saudia Cargo contract awarded and right away placed a separate team to build and develop SV business."

Up Close & Personal

"My business goal was to make ATC a strong company and one of the top gssas in the world. I am happy to say that I have achieved that growing the business over a period of 30 years. When I am not working I enjoy time with my wife, three children (pictured here with Ingo at a sporting event) and 2 dogs. I think, if I were not in air cargo I would most probably be in the mercantile marine. My family is from the north and that is my background.

A Word To The Wise

"My industry view is don't ever say no or say it's impossible.
"There are always solutions if you work hard enough on the problem.
"For our industry I wish that the hurdles we have to overcome between the various stakeholders of the transportation chain could be minimized or eliminated," Ingo Zimmer said.
Geoffrey