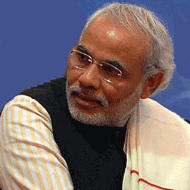 India is looking forward to promoting trade with Britain and the Commonwealth after Brexit kicks in.
The recent Commonwealth Heads of Government Meet (CHOGM) in London that was attended by Prime Minister Narendra Modi—who apparently was wooed to attend the meet by none other than Prince Charles and his wife, the Duchess of Cornwall in November last year—was an opportunity for Britain to push bilateral trade, which in 2015-16 was $14.02 billion.
Even as the India-Britain meeting saw the chalking out of a plan of a post-Brexit bilateral free trade deal, the Commonwealth (with its membership of 53 nations) has moved ahead.
Brexiteers Cut Off EU
In fact, those who were keen to cut off ties with the European Union, the Brexiteers, have been saying that the opportunity had come for crafting out trade deals with growing Commonwealth economies like India.
It was because of the EU that Britain could not trade freely with other countries.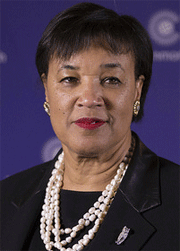 Trade Hub India
Now, the Commonwealth wants to set up a trade hub in India that will promote trade and investment after Brexit. Patricia Scotland, (right) Commonwealth Secretary-General, who was in India some time ago, was quoted saying that the Commonwealth was "thinking of a hub in India to promote trade and investment within the Commonwealth, especially among the MSMEs (medium and small enterprises)."
Commonwealth Advantage?
There is a reason: Intra-Commonwealth trade is estimated to touch $1 trillion in 2020 because of the "Commonwealth Advantage," according to the Commonwealth Secretariat.
Scotland had mentioned a 2015 study that said Commonwealth states had an advantage of 19 percent over other countries when "they trade with or invest in each other."
The Commonwealth nations, according to reports, have a 45 percent share (it was only 40 percent two years ago) of India's international trade, which comes from the Commonwealth countries:
Exports from India to the Commonwealth were $56 billion in 2015 and imports, $62 billion.
Meanwhile, India is keen on a free-trade deal with the EU that is apparently being worked even as the UK has been targeting India for a similar deal.
Pharma, Defense & Smart Cities
According to the UK-India Business Council (UKIBC), a huge potential exists in sectors including manufacturing, defense, pharma, and start-ups to boost investments between India and the UK. "Exciting trends in digitization, including the onset of 4-IR (industrial revolution), are creating new investment opportunities.
The rise of smart cities, the potential of fintech, along with the start-up culture, has generated areas where investment potential is exponential, but as yet largely untapped," the 'UK and India bilateral investment relationship' report said.
Seeking early negotiations for a free trade agreement, the UKIBC report mentioned that the current business environment in both countries was conducive for mutual investment relationships.
Flagship Program
In fact, the Indian High Commission is London has created what it referred to as a flagship program, the Access India Programme (AIP) in the UK. The first of its kind market entry support programme is meant to provide UK businesses access to the Indian Government's Make in India initiative. AIP focuses on providing support to small and medium UK enterprises.
Tirthankar Ghosh