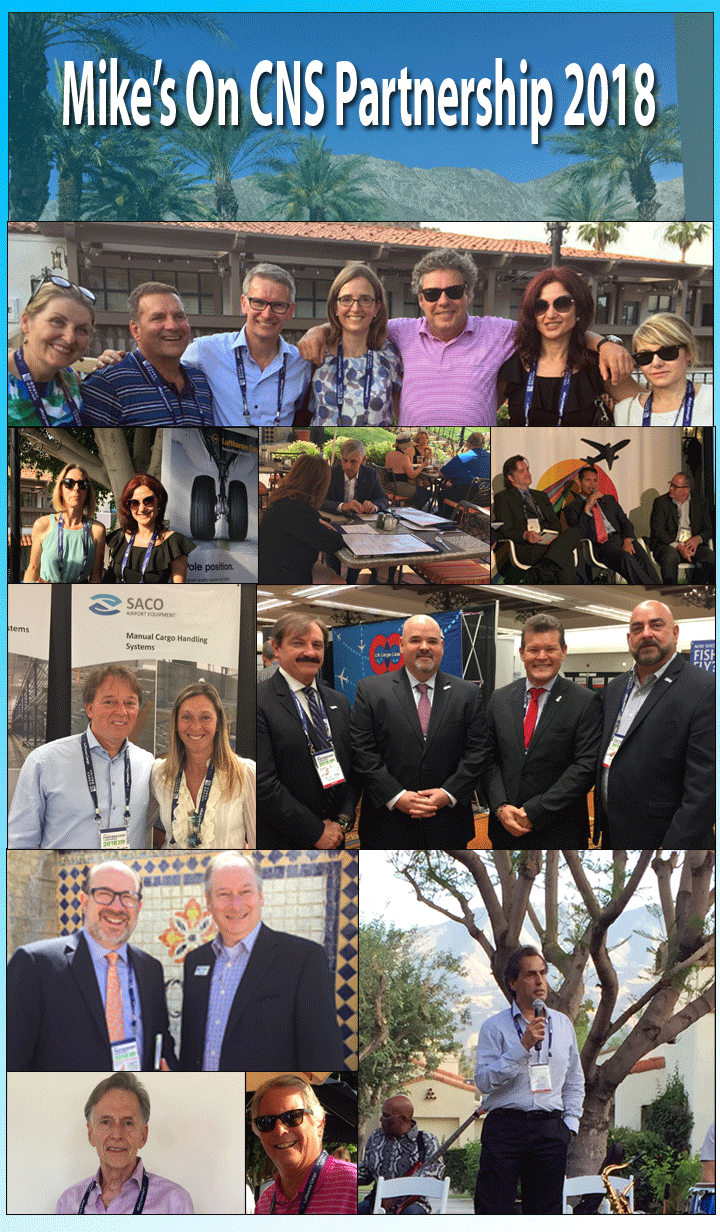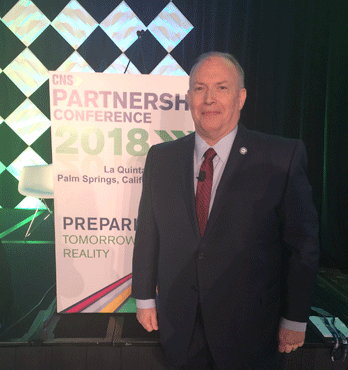 As the 28th CNS Partnership Conference concluded this past Wednesday in Palm Beach, California, it is a good time to reflect upon this year's event.
"There was a record crowd of over 600 people and we received a lot of good comments from the attendees," said Mike White CNS President.
"That's a good thing of course, but this year was one that had some changes as to how our legacy event was held.
"More networking time and use of the innovation stage played out well," Mike insists.
"With so many people that I know from this great industry," Mike continues," it is hard to have the opportunity to speak with everyone, but the hundreds I did get to speak with were very complimentary of the program we put together this year."

Many Challenges Ahead

"As mentioned in my opening remarks, as an industry we have many challenges going forward, even though cargo volumes for the moment are up.
"CASS improvements, airport facility issues, forthcoming digitalization and security are all areas that I spoke about that will require industry wide attention.
"As you know, I speak from the heart," Mike said, "and not so much from a piece of paper and many seem to like that as well."

Comments Welcomed

"One of the best comments was about the number of excellent speakers we had on the CNS Innovation Stage.
"Next year, 2019 CNS Partnership will continue the process and build upon this year's success.
"The best of the event is when you have the opportunity to speak one-on-one," was another comment, adding, "Networking at CNS is the best anywhere air cargo meets in the world."

Taking Time To Listen

"Listening to what the ground handlers and trucking companies are facing in their business is always eye opening," Mike White said.
"Software and security companies were very important players this year at CNS Partnership as conferees discovered latest trends and what lies ahead.
"But for me, just as interesting is how these vital functions of air cargo utilize the conference and feedback to plot their next moves."

Speaking Frank

"One very early morning, before the events began I was able to sit down and talk with Frank Clemente from WFS who I had worked with in the past.
"It was good to hear his viewpoints in the day-to-day life as a ground handler."

Heavy Contact Airlines


The couple of dozen airline suites that are backdrop to every CNS Partnership were as busy as ever.
"I never stopped," said Benno Forster, (left) Senior Vice President and Head of Air Freight USA, DB Schenker.
"During the CNS Partnership event I moved from meeting to meeting for a total of 24 encounters with our partners," Benno said.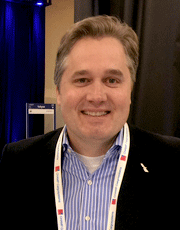 "No doubt about it," said Rick Elieson, (right) President of American Airlines Cargo, "the CNS Partnership easily delivers the equivalent benefit of several business trips to points the world over."
"The value," Rick added, "quality of contacts and business we can do with our partners and with new ones is there, although in the general scheme of things, in meeting after meeting, you need to pace yourself and take an occasional walk."
"Safe to say," said CNS President Mike White, "that no one knows the exact amount of work that is going on and the total number of visits that take place in the suites, as airlines and customers get together.
"Also for those conferees who were attending for the first time, little did they know what they were in for during their three days of meetings all in one place," Mike smiled.
"Overall we believe CNS Partnership 2018 was very successful because of the participation of all the attendees and sponsors!
"The great CNS team is already moving on to the 29th event in Miami, Florida to make that gathering even better.
"With thanks to everybody for CNS 2018, we hope FlyingTypers readers will add CNS Miami to their calendar for May 5-7, 2019," Mike White exclaimed.
Geoffrey