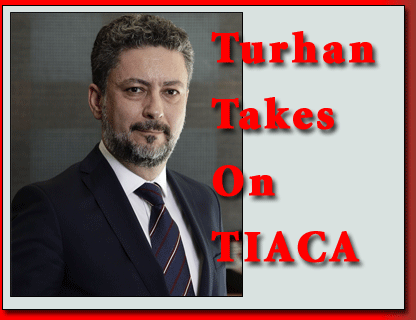 "Effective leadership is required to handle the customers' constantly diversifying demands accurately across the air cargo industry.
"I truly believe that my new membership duty of the TIACA committee will reinforce this leadership, and provide a positive contribution to development of the international air cargo industry."
As if he didn't already have enough on his plate, with the opening of the dazzling new Istanbul International Airport and a projected future of four million tons of air cargo throughput on the menu, Turhan Ozen, Chief Cargo Officer Turkish Airlines, has decided to give something back to the industry, consenting to join The International Air Cargo Association (TIACA) Committee that aims to enhance air cargo via an intensive effort toward developing global standards.
Sebastiaan Scholte, Chairman of TIACA and CEO of Jan de Rijk Logistics, said:
"Turkey has become a mega hub for air transportation between Europe and Asia.
"All steps taken and experiences gone through by Mr. Ozen for completion of the giant Mega Terminal at the stunning new Istanbul International Airport will be invaluable to the TIACA committee and its members," Mr. Scholte said.