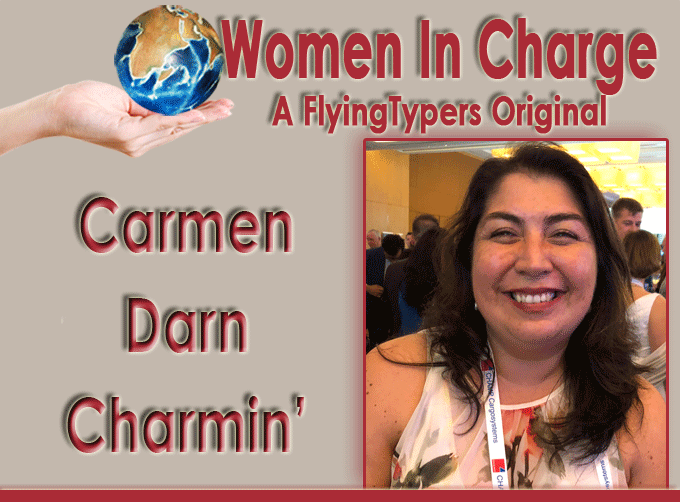 Carmen Gloria Alvarez, Cargo Network Services (CNS) Head of Operations and Business Development is the steady hand at CNS customer events, cargo transformation meetings, and liaison go to person for all things membership for the past three years.
Carmen Alvarez started at VIASA Airlines in Chile. Later she moved to a freight forwarder.
From her freight forwarder base Carmen became assistant general manager for the Association of Chilean Cargo Agents (ACHIAC) (FIATA members).
IATA recognized a good thing and enticed Carmen to work in Santiago for the agency on several emerging projects including, e-awb, e-freight, and the regional CASS system.
In 2012 after 11 years with IATA in Chile, Carmen accepted the post as IATA Regional Manager Cargo e-Commerce for the Americas based in Miami.
"My husband Marcos who works for Schenkers was completely supportive of my career, so we moved with our two boys, Benjamin and Agustin and today our boys are at school in Miami," Carmen said.
In 2016, Carmen moved to CNS.
Asked if being a woman had ever presented a challenge, she says, "I have worked with men my entire career. I have found that as long as you get the job done, people value you for what you can do.
How does she balance work with family life. Carmen says, "First of all I have a very understanding and helpful husband. I'm good at multitasking. I have also learned that prioritizing and time management is the key.
Today the CNS manager of operations and business development shares the spotlight with her co-workers.
"At CNS we are a team of three," Carmen adds.
"Collaboration is everything," she smiles.