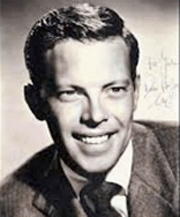 Dick Haymes who was in top form during the same time the immortal Preston Sturges movies were released, was the great baritone "Mohair Sam" of his era: a top 40 musical boy singer hit machine from another time.
Although Dick didn't work with Preston, his cinema performance in the musical "State Fair" as well as his reading of "How Are Things in Glocca Morra" from Finian's Rainbow are timeless.
Dick never lost his voice and continued to perform right up to his passing in 1980.
Not sure if they have the words "Easy Listening" in your Webster's Dictionary, but if they do the name Dick Haymes delivers the meaning of those words perfectly.
His music is simply superb, and we are so thankful to Mike Kelly at United Cargo for these moments recalled.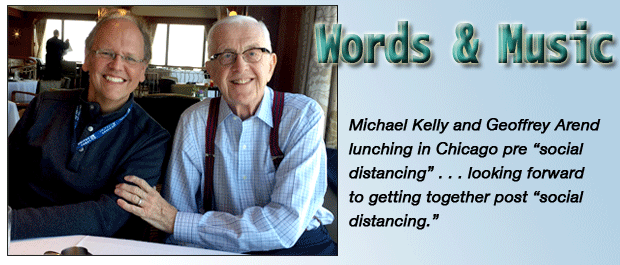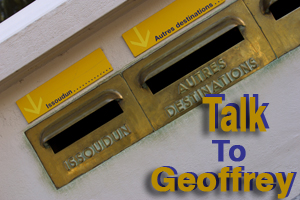 Hi Geoffrey,

I hope you and Sabiha are both keeping well and staying sane! With the denizens of your Big Apple and my Windy City told to go home and stay there, now's a perfect time to celebrate, or in this case commemorate, mankind's premier artistic achievements. In that spirit, I note that the best pop ballad singer in recorded history passed away 40 years ago this Spring: Dick Haymes died of lung cancer at age 61 on March 28, 1980.
The playlist features 10 tunes that prove what I said is not hyperbole. The first four are from Dick's mid-40s reign leading the Hit Parade, the next two (with Helen Forrest) are from the finest series of male-female duets in history, and the final four come from the greatest ballad LP ever released: 1955's Rain or Shine on Capitol.
As sublime as Dick's voice was, however, his personal life can only be described as a tragic mess. If he had brought a tenth of the discernment and control he demonstrated in his singing to the rest of existence . . . who knows?
But he didn't, so there were a lot of unkind words written about Dick Haymes while he lived. Forty years after his passing, I hope your readers will listen and learn that the words used above are a more accurate description of his legacy: words like "best," "finest" and "greatest."

Warm regards,
Mike Kelly