On Tuesday April 28th, IATA held a worldwide conference call with over 500 people to provide an update on air cargo in the COVID-19 world.
This was the first time that IATA had used a forum such as this and advised that they will be holding more webinars soon.
In fact, the next webinar will be held on May 5th and will be focused on Transport of cargo on aircraft configured for the carriage of passengers. More information here.

Worldwide Attention To Air Cargo

IATA's Glyn Hughes and several of his team members provided insight into the many things that have been going on within the industry.
Glyn talked about how airlines are developing capacity and have begun use of passenger aircraft to cargo flight application and how IATA has been providing guidance to its members on ground operations, loading and additional ways to watch for the carriage of dangerous goods and special handling cargo.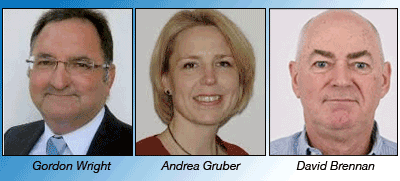 IATA's DG expert, David Brennan provided how IATA is working with international organizations like ICAO and regulators on ensuring that handling of dangerous goods is important as ever and the special requirements for cargo when it comes to being placed in the passenger cabin.
Andrea Gruber provided overview of the importance in special handling of life saving goods that are needed during this special time.
Takeaway here is that it is imperative as ever that pharma shipments be able to move but in a way that follows the important guidelines set under the IATA CEIV-Pharma certification.
Regulatory issues that airlines face in the daily changes of government regulatory issues were addressed by Gordon Wright, IATA's Head of Cargo Border Management.
Airlines and shippers have faced regulatory issues across the world and IATA teams have helped to reduce the red tape so air cargo can move smoothly.
Issues on regulatory training requirements, how to use electronic documents and aircraft landing rights are all on the plate daily and IATA continues to work through those issues for its members and the air cargo community.
Geoffrey