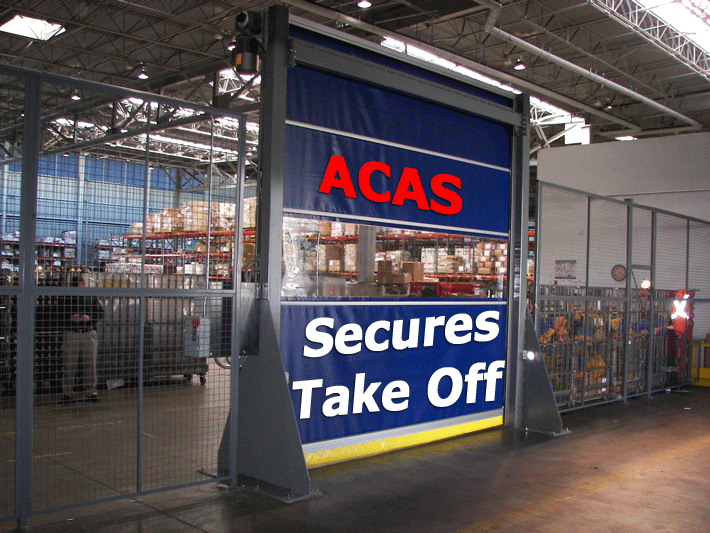 The U.S. Department of Homeland Security (DHS) Air Cargo Advanced Screening (ACAS) program went into effect on Tuesday, June 12.
Basically airlines are ordered to provide longer advance notice about cargo that officials believe may pose a security risk.
Now carriers must send certain information about their cargo consignments to U.S. Customs and Border Protection before loading the plane.
Customs applauded the new rule saying it now will be able to order airline crews not to load suspicious cargo.
The government is not detailing the information that the airlines must provide.

It should be noted, however, that before the mandatory rules took effect, many airlines voluntarily had already taken the steps required by the new rule.
The requirements for U.S.-bound cargo are similar to standards imposed earlier this year on passenger planes operated by several Middle Eastern airlines.
Vaughn Jennings, (right) a spokesman for the aviation trade group Airlines for America told Associated Press that his group is reviewing details of the rule, but has long favored mandatory measures for advance screening of cargo.
Jennings said that because the security measures take place before planes are loaded, they cause minimal disruption to cargo shipments.
The Customs agency said advance screening of cargo has helped it identify "a substantial amount of high-risk cargo" including shipments with potential ties to terrorists.
The drive for new rules dates back to 2010, when terrorists concealed bombs in printer cartridges mailed from Yemen in a plot designed to bring down the planes over the United States.
After a tip from Saudi Arabian security officials, the devices were found while the planes were stopped in England and the United Arab Emirates.
Geoffrey