Vigorous year-on-year June air freight growth points to "high demand" in Q4 peak season…
Strong exports this year have driven double-digit growth in air cargo volumes out of Asia, according to the latest figures from leading airports and carriers. And with macro-economic signals positive and new product launches expected to boost volumes in the coming months in the lead-up to the Q4 peak season, the demand outlook is bright.
Capacity Versus Yield
However, air freight service providers are, so far at least, struggling to convert higher demand into price hikes as excess bellyhold capacity puts a ceiling on rate increases.
AAPA Counts To Ten
The Association of Asia Pacific Airlines said the region's airlines saw year-on-year growth of more than 10 percent in the first half of 2017, while in June international air cargo demand rose 10 percent year-on-year measured in freight tonne kilometres. In June, offered freight capacity increased by 4.8 percent, leading to a 3.1 percentage point increase in the average international freight load factor to 66.2 percent.
The AAPA said "broad-based increases in new export orders" continued to boost demand for air cargo shipments during June.
Breakdown volumes from the region's leading hubs and airlines supported the figures.
For example, Cathay Pacific saw a 12.8 percent surge in cargo traffic in June, while over the first six months of 2017 tonnage rose by 11.5 percent against a 2.3 percent increase in capacity and an 8.9 percent increase in revenue ton kilometres. And China Southern Airlines saw June volumes rise 19.4 percent compared to a year earlier after a 26.4 percent increase in international traffic.
The world's largest freight hub, Hong Kong International Airport (HKIA), handled 2.3 million tonnes of cargo in the first six months of 2017, a gain of 11.3 percent over the same period last year.
Cargo throughput growth in June was up 11.4 percent year-on-year as exports increased 17 percent during the month driven by strong demand on lanes to Europe and North America.
PVG ICN Ahead
At Shanghai Pudong Int'l Airport Cargo Terminal Co., Ltd. (PACTL), volumes last month rose 13.8 percent year-on-year with international inbound cargo up 20.5 percent and outbound cargo up 11.9 percent.
Incheon Airport in South Korea saw only a 4.4 percent increase in volumes in June but throughput was up 9.4 percent over the first half of the year.
Even Singapore's Changi airport, a hub that has seen relatively little volume expansion during the last decade, saw volume growth in the first half of the year. Throughput of 1.02m tons represented a 6.8 percent year-on-year rise, while volumes expanded in June by 5.5 percent.
Skies Brightening Ahead
With multiple product launches due for shipment in the coming months from the electronics sector and macro-economic indicators performing better than expected, most industry analysts are now expecting a healthy Q3 ahead of a strong peak season in Q4.
Other Voices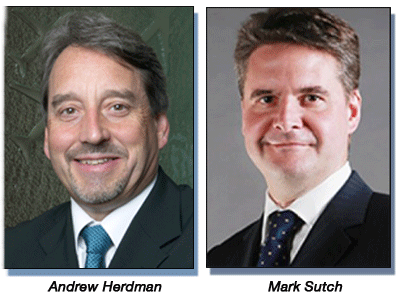 AAPA Director General Andrew Herdman said global trade activity had picked up markedly since the middle of last year with air freight volumes growing at a robust pace.
"Overall, Asian airlines reported a 10.4 percent increase in international air cargo traffic volumes during the first half of 2017, supported by an upswing in export orders for both the leading emerging markets and advanced economies," he added.
"International air passenger and cargo markets are well positioned to achieve further growth in the second half of the year given signs of ongoing positive momentum in the global economy."
Mark Sutch, Cathay Pacific General Manager Cargo Commercial, said the carrier's cargo business remained robust throughout June and overall tonnage was healthy. "Looking ahead, the airfreight market remains strong and this should continue through to the start of the traditional high demand season in September," he added.
Panalpina said that although the summer period was usually a calmer time for air freight, this year was an exception. The Swiss forwarder predicted strong market development for the rest of the year, further widening the gap in the market between capacity demand and supply.
"The Far East peak season is expected to start earlier and be even stronger than last year's," added the forwarder.
Some Bellyaches
However, despite strong volume growth, Drewry's East-West Airfreight Price Index only climbed 1.2 percent month-on-month in June, following a slight dip in May, a trend that suggests excess bellyhold capacity remains a drag on the industry.
"The index is now about 1 percent above the same month last year—Drewry expects airfreight rates to further grow in July," added the analyst.
SkyKing