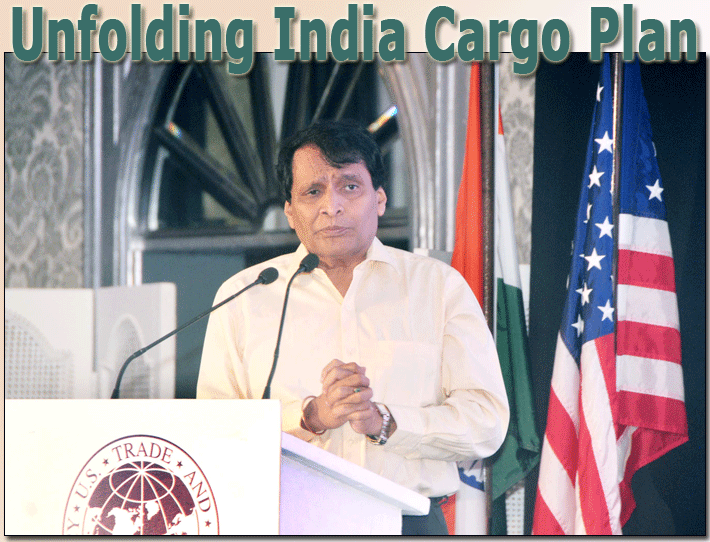 Union Minister for Civil Aviation Suresh Prabhu addressing the recent U.S.-India Aviation Summit in Mumbai.

India's Civil Aviation Minister Suresh Prabhu recently announced that a blueprint was under preparation for ways to deal with infrastructure constraints in the aviation sector.
Named the 'Vision 2035', the roadmap for growth will not only look at enhancing and improving existing airports and runways but also the development of unserved and underserved airports. This would be especially helpful for the government's ambitious UDAN (Ude Desh Ka Aam Nagrik or "Let the common citizen of the country fly") initiative that seeks to boost air connectivity to small cities and towns. Incidentally, Vision 2035 will also provide a clear plan on cargo infrastructure development.

New Deal For Air Cargo

Coming as it does on the cusp of the civil aviation sector's phenomenal 19 percent annual growth in the last four years, Vision 2035, according to air cargo stakeholders, has been a welcome move, though a tad delayed.
They point out that infrastructure moves to accommodate an additional 2 million metric tons to meet the projected air cargo demand (cargo handling capacity of airports: 4.63 million tons) in the next five years – have been taken with the government planning to invest around $133 million USD at airports for infra projects that include air cargo.

Adding Enhanced Cargo Facilities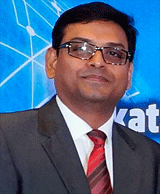 The Airports Authority of India (AAI) has put up already 21 common user domestic cargo terminals at its airports. Significantly, measures are being taken to reduce cargo release time to two days for air imports and only one day for exports.
Infrastructure hurdles notwithstanding, foreign cargo carriers have done exceedingly well.
The Cathay Share
Take, for example, Cathay Pacific. Cargo from India was "certainly playing its part" in that positive first quarter, according to Anand Yedery, (right) Regional Cargo Manager, South Asia, Middle East and Africa (SAMEA) with "each of our six ports reporting tonnage growth of more than 40 percent".
Yedery, who served as top Cathay cargo executive in India before taking up the SAMEA position – mentioned:
"We are pleased to have a positive story to tell after some challenging years.
"We have operated additional freighters, including 18 to Delhi alone.
While the number of passenger aircraft operating in the Indian market is growing, this means the additional cargo capacity is in belly holds.
"There is, therefore, a continuing opportunity for operators to handle demand for main deck shipments.
"And we seem to be getting the balance right between flexibility and guaranteed space for our customers."

Air Cargo Policy

It can be pointed out that barely a month ago, Minister Prabhu had spoken about drafting a policy that would boost air cargo.
"We are trying to make a policy for air cargo so that the aviation market can grow, which in turn will boost the trade and economy of the country," he said.
Lauding the cooperation and participation of private players in helping aviation grow, Minister Prabhu noted that the country would need similar participation by entrepreneurs and private entities to create cargo infrastructure.
Celebi Checks In

Ramesh Mamidala, CEO, Celebi Delhi Cargo Terminal Management, is certain that some airports do possess the capability to do faster transshipments.
He cited his own airport as one that is in the process of having a dedicated transshipment facility with "3, 6 and 12 hours connection windows for different products and commodities.
"The facility," he said, "will have the necessary infrastructure, as well as standard handling equipment, large screening machines and ETDs."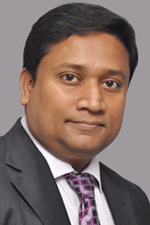 The Singh Song

Manoj Singh, (left) Senior Vice President and Head of Cargo, GVK-Mumbai International Airport (MIAL), is optimistic about transshipment.
He pointed out that the gateway airports could be transformed into air cargo hubs, once the regional connectivity program takes off.
It will be beneficial if the regional airports are connected to the "established major gateway airports. This will facilitate a strong hub and spoke model that will promote air transshipments," Mr. Singh notes.
He was quick to mention the upcoming Greenfield Navi Mumbai Airport, where work has already started.
"Its proximity to the seaport will make that location an ideal transshipment hub," Mr. Singh added.
Tirthankar Ghosh