News that the Cass Freight Index of North American Freight Volumes moved downward another -5.3% in June adds up in USA to a slow dance of negative cargo volumes seven months in a row 2018/2019.
The Cass Freight Index covers shipments of merchandise for the consumer and industrial economy via all modes of transportation, but it does not include bulk commodities, such as grains or chemicals.

Cargo Volume Means

Here is what CASS said this week:
"When the December 2018 Cass Shipments Index was negative for the first time in 24 months, we dismissed the decline as reflective of a tough comparison.
"When January 2019 was also negative, we again made rationalizations.
"When February was -2.1%, we said, "While we are still not ready to turn completely negative in our outlook, we do think it is prudent to become more alert to each additional incoming data point on freight flow volumes."

March Continued Trend Downward

When March was -1.0%, Cass warned, "that we are preparing to change tack in our outlook.
Then the April 2019 numbers came in at -3.2%.
"We see material and growing downside risk to the economic outlook," CASS said cautiously.
Now with the June 2019 -5.3% drop, hard on the heels of a -6.0% drop in May, CASS signaled:
"The shipments index has gone from warning of a potential slowdown to signaling an economic contraction."

Negatives Don't Always Impact GDP

"We acknowledge that all of these negative percentages are against extremely tough comparisons," CASS said, "and historically the index has gone negative without being followed by a negative GDP."

Entering Negative GDP

The Bureau of Economic Analysis (BEA) reported second quarter numbers for USA gross domestic product (GDP) actually saw overall growth in the USA economy slowing 2.1 percent, down from a 3.1 percent uptick during in the first quarter of 2019.
As compared to the same time last year, GDP growth for the second quarter moved down to 2.3 percent, from 2.7 percent in quarter one of 2019.
BEA said that GDP figures for 2018, year-over-year ended last year more than half a percentage point lower than previously thought, while 2017 growth was revised (via tax cuts that year) upward.

On The Spot

"Weakness in spot market pricing for many transportation services, especially trucking, is consistent with the negative numbers and, along with airfreight and railroad volume data, strengthens our concerns about the economy and the risk of ongoing trade policy disputes," CASS said.

Cargo According To IATA

The quarterly IATA Cargo Chartbook notes traffic is advancing globally on fumes right now.
Asia lanes are down 12.6%, with North America to Asia down 5.3%, Asia-Europe off 3.4% and Europe-North America falling 2.5%.
So while airlines cut capacity, IATA said that new export orders suggest slightly positive growth in third quarter industry traffic.
IATA also notes its April Business Confidence Survey of Airline Heads of Cargo indicated an uptick in optimism for improved volumes and yields before yearend.
However for 2019, IATA FTK forecast is flat.

World According to AAPA

Meantime Association of Asia Pacific Airlines (AAPA) said, that while air passenger demand continued to grow air cargo markets weakened further with the fall in global new export orders.
AAPA airlines registered a 4.0% year-on-year increase in the number of international passengers carried to an aggregate total of 31.0 million for the month of June whilst revenue passenger kilos (RPK), demand grew by 3.4% year-on-year.

Cargo A Downer

But the Malaysia-based organization reports Asia Pacific air cargo markets continued to deteriorate, with lackluster business sentiment feeding into lower demand for air shipments.

Pacific Cargo Tanks 7.2%

As a result, the region's airlines recorded a 7.2% year-on-year plunge in air cargo demand as measured in freight ton kilos (FTK) in June, marking (where have we heard this before) the eighth consecutive month of declining volumes.
"The average international freight load factor fell significantly, by 5.1 percentage points to 58.8% for the month, after accounting for a 1.0% increase in offered freight capacity," AAPA said.

Herdman Weighs In

"Let me say this about that," . . . Andrew Herdman, AAPA Director General declared:
"The first half of the year saw the number of international passengers carried by Asian airlines grow by an encouraging 4.7%, "However, during the same period, Asian airlines recorded a 6.2% decline in air cargo demand, reflecting prevailing weakness in international trade flows across regions, as widening trade disputes and higher tariffs continued to disrupt global supply chains." Looking ahead, Mr. Herdman said, more of the same with "air cargo demand expected to remain weak."
Geoffrey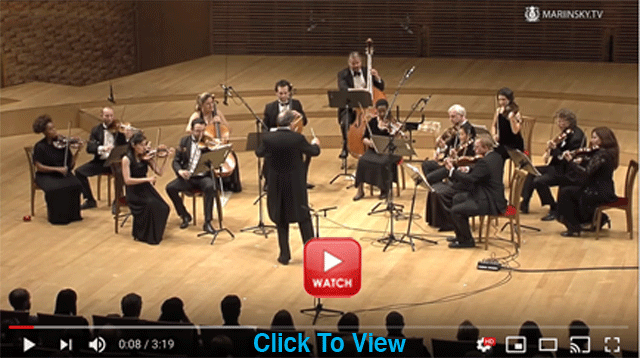 ---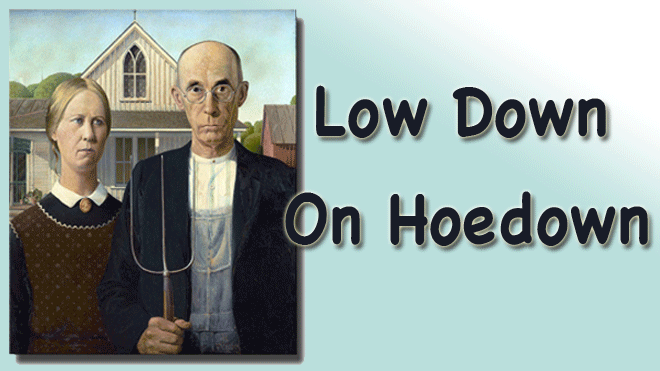 "Hoedown" is a uniquely American word that describes a social gathering at which lively folk let the good times roll with dancing.
Hoedown comes from the farmers of another century, back during a time when the U.S. was mostly dotted with thousands of small farms in between some big cities.
Work was long and hard, but every Saturday night you could put the "Hoe," an agricultural tool for turning the soil Down, and put on your dancing boots.
So here is some summer dance music.


If that doesn't work for you, how about a 1000-piece jigsaw puzzle of American Painter Grant Woods' iconic 20th century painting "American Gothic" (Amazon $16.30), to ease the way during the lazy, hazy, crazy days of August?
Let's have a Hoedown, air cargo.
Beats a punch in the nose we say!