My last article on the Trump Effect was a discussion on the U.S. Pilot Shortage that is being labeled a National Crisis.
I recently attended a meeting in Washington, D.C., hosted by the Chief of the U.S. Air Force with the major airlines, regional airlines, civil air patrol, the airline unions, A4A, an airline training university, industry experts, congressional staffers, and leaders of the other military services.
All agreed that this is a serious problem that must be solved.

Ideas On The Table
The airline industry attendees came up with many useful suggestions on ways to mitigate the problem, including getting more young people interested in flying, ways to help pay for the very high cost of U.S. commercial airline pilot training, and suggestions on changes in the existing requirements.
They suggested forming industry committees to research the various suggested methods and come up with a plan to minimize this problem.

Why Crisis
You may ask why this is being called a National Crisis. In my view, it is because of the effect this shortage is having and will have on the U.S. commercial airline industry. It may put the U.S. airline industry again in the decline, which we saw just a few years ago and resulted in flight crew and other staff layoffs, bankruptcies, and consolidation.
Almost every carrier reported that pilot costs were growing by a large percentage due to this situation.

Mechanics Pinched As Well
A similar shortage of licensed aircraft mechanics was also noted at the gathering. As these two labor groups get contract pay increases, the flight attendants as well as the other unionized airline employees will also demand increases.
This will no doubt result in a large cost increase to the U.S. carriers. In addition, as the dollar increases its value because of the Trump Effect, it will result in the U.S. carriers having an even higher cost compared to their foreign competition.

Losses Loom
U.S. open skies and airline pooling agreements could accelerate this negative effect.
The end results may be that the large U.S. international carriers may not be able to compete profitably with their foreign competition.
This could lead, once again, into a loss situation with airline layoffs and possible further consolidation of the U.S. airline industry.
You may say this is very unlikely, but can our industry afford to take the chance?
Put simply, to grow the airlines need more competitive cost trained flight crews.
To achieve this, the U.S. industry needs to work together with the U.S. government to solve what is emerging as a national crisis for our vital airline industry.
Bill Boesch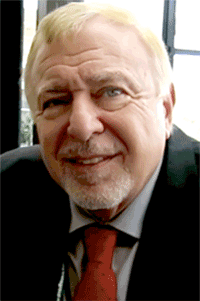 Mr. Boesch started his career in global transportation and logistics in 1965 working for Seaboard World Airlines. He later joined Flying Tiger Airlines and Emery Worldwide. Mr. Boesch then left Emery to become Pan American World Airways' Senior Vice President where he headed both Passenger and Cargo Sales and Operations. He left Pan Am to lead American Airlines' Cargo operation and retired from AA in 1998. Under his direction American became a world leader in the air cargo and logistics business.
Mr. Boesch was part of the extensive on site planning and support of the Iraq drawdown, involvement with the Afghanistan operations, and has worked on all aspects of the Civil Reserve Air Fleet (CRAF) from both an airline and government standpoint.
Mr. Boesch has also served as Chairman of the International Air Transport Association (IATA) Cargo Executive Subcommittee in 1996 and 1997, Vice Chairman of IATA's Cargo Committee. Mr. Boesch served on the Board of Directors of Air Cargo Incorporated, Air Cargo International, The International Air Cargo Association (TIACA), Envirotainer, Cargo Logistics Solutions, Deutsche Post/DHL Global Mail, al Seqir and consulted for major U.S. companies including Flight Safety.
Mr. Boesch is the recipient of numerous awards including the Lifetime Air Cargo Achievement Award, the Ellis Island Medal of Honor and various awards from the U.S. Department of Defense.
Mr. Boesch is presently continuing his work for the U.S. Government and heads up The Council For Logistics Research.
To Read Part 1 of This Series, Click Here
To Read Part 2 of This Series, Click Here
To Read Part 3 of This Series, Click Here
To Read Part 4 of This Series, Click Here
To Read Part 5 of This Series, Click Here
To Read Trump Effect—India Walks Softly Carries Big Stick, Click Here
To Read Trump Effect—Implications Of A Trump Trade War, Click Here
To Read Trump Effect—Trump Across The Pacific, Click Here