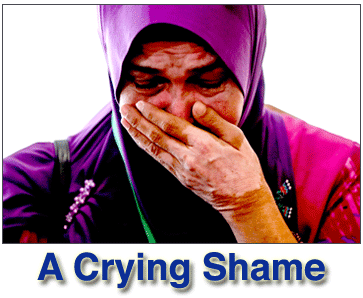 Sarah Nor, the mother of Norliakmar Hamid, a passenger on missing Malaysia Airlines flight MH370, cries at the Ministry of Transport headquarters in Putrajaya, Malaysia as the final report into the mystery of MH370's disappearance was released on July 30, 2018.
The 1,500 page investigative report reaches an ultimate conclusion that investigators do not know what happened to the Malaysian Airlines plane, which vanished four years ago.
Lead investigator Kok Soo Chon told reporters MH370 deviated from its path, and this was more than as a result of system anomalies, but that the turn back was made under manual control.
Investigators said they put every conspiracy theory, rumor and piece of gossip on social media "on the table" and considered all of them. Kok said that there is some evidence that "points irresistibly to unlawful interference, such as the communications ceasing and the manual turn back" and said several times that "unlawful interference" could not be ruled out.
Kok also said that the 1,500 pages are "not a final report," and that the search might continue.