Vol. 17 No. 44

Wednesday July 25, 2018
Leading The Way . . . "We are proud to be the first North American carrier to sign a direct leasing agreement with Sonoco ThermoSafe for PharmaPort 360 declared United Cargo President Jan Krems.
"Along with our relentless focus on speed, reliability and quality, TempControl customers appreciate our drive to ensure UA Cargo service remains relevant and valuable to the evolving pharmaceutical marketplace.
"We are excited to offer customers the ability to lease the PharmaPort 360, a smart active packaging option, for the safe transport of health care material throughout our TempControl network of 68 certified locations," Mr. Krems concluded.
The PharmaPort 360 is the industry's only active temperature-controlled container with a fully integrated, FAA-approved telemetry system.
The system provides real-time, cloud-based data, precisely synchronized with GPS location, on payload, ambient temperature and key mechanical components.
PharmaPort 360 utilizes proprietary thermal technology to provide extremely precise, long-duration +5 °C temperature control for the transport of highly valuable biopharmaceutical shipments.
Geoffrey
(More www.unitedcargo.com)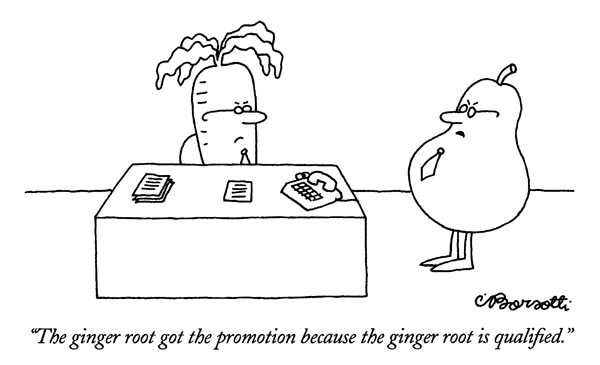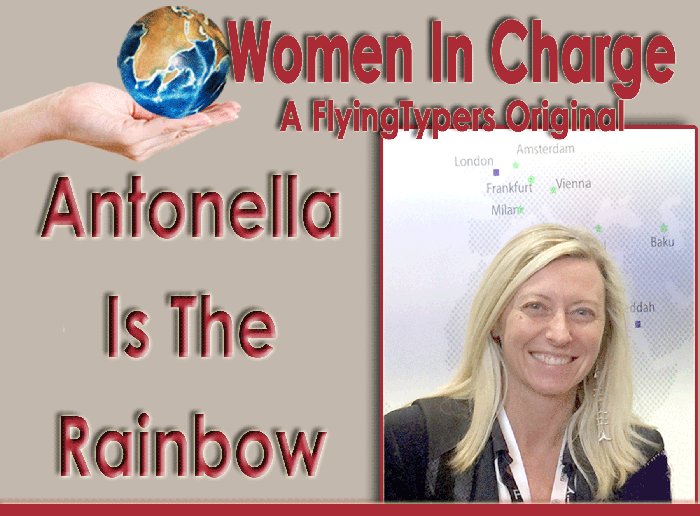 Antonella is a name that reminds Italian native speakers of sweet family memories when they live far from loved ones.
Many mothers, aunts, and sisters are called Antonella in Italy, bringing to mind a tasty plate of pasta or crisp fried fish, as light as the good olive oil it has been fried in.
Antonella Straulino is indeed Italian, has a sweet, helpful and kind nature, she is a good cook, as many Italian women are, but, more importantly from our point of view, she is a real expert in the FIATA Vocational Training initiatives.

FIATA Vocational Training

She has been present at each validation and revalidation session in the last couple of decades and has been the invisible right arm of the Chairperson, Mr. Thomas Sim.
This is probably the most significant (and time consuming) of her interests within the FIATA portfolio.
Let us however get there in steps: you will hear that Mrs. Straulino has a complex personality and is gifted in many different fields.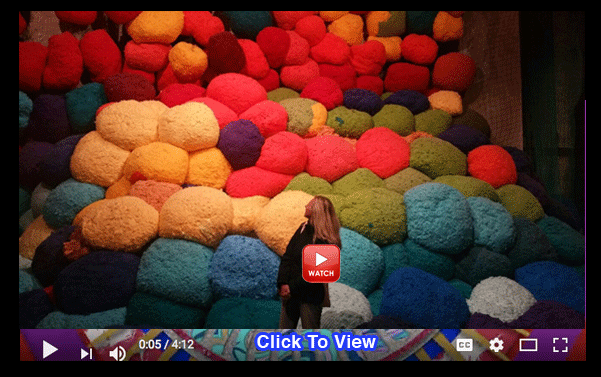 Lifelong Friends

Antonella and I have been friends for a long time.
She came into my life as the persona reminding me of the Rolling Stones' song "She's a Rainbow."
"Have you seen her all in gold?
"Like a queen in days of old she shoots colors all around like a sunset going down…" were the lyrics that came to my mind the first time I saw her.
In time I came to learn that there was one thing superior to her blue-eyed charm: her intelligence. She was bright, fast, and a great achiever.
She had described herself once in an interview as a "problem solver."
Oh, boy, how true is that! I have heard her answers satisfy the most exacting of the Italian forwarders and her explanations win the trust and confidence of her colleagues from the world-wide constituency of FIATA.

From Superba to The World

Born on September 16 in Genoa, the "Superba" ruler of the seas together with Venice in the Middle Ages, Antonella studied languages.
Her family is not originally from Genoa and comes from the Carnic Mountains surrounding the peak of the Zoncolan, the famous and very tough climb of the cycling classic, Tour of Italy.
The Straulinos gave Italy an admiral, commander of the famous sailing school ship Amerigo Vespucci, and Olympic gold medal. Whilst she was later studying law she found a job, or . . . better to say the job found her.
The Cameli group, owned by one of the ruling families of Genoa whose core business was petroleum and energy, ensured this young, enterprising queen-in-the-making was not setting sail to other shores.
She was involved in the group for many years in key positions, which put her in contact with the freight community in the city and abroad.

Arrival At Fedespedi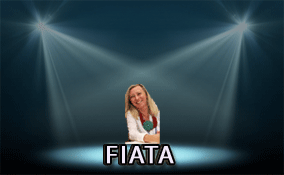 This was the stream that brought Antonella to Fedespedi, the association of the Italian freight forwarding community.
This happened in 1995.
After working as the right arm of the late Alberto Petrozzi for many years, Antonella still holds control of the international relations of Fedespedi; for freight forwarders at the service of international trade, as Fedespedi's members are, this is actually a key role, in particular in a country like Italy, which still occupies a rather important place in global trade.
Antonella did not marry early, but as intelligent and soft spoken man as her husband is, he did not let this opportunity fly away, giving her the ring and two "ready-made" children, as she puts it.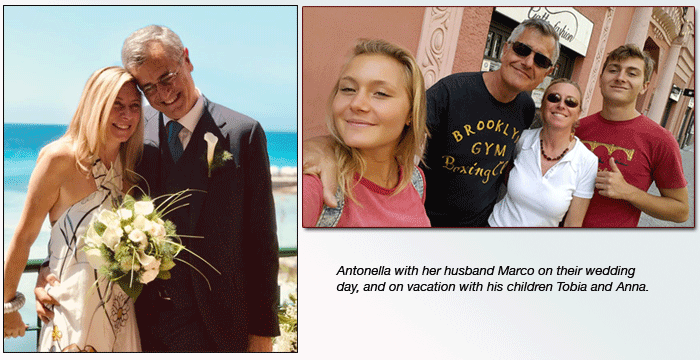 Italian Powerhouse

Today Antonella Straulino is one of the FIATA Vice Presidents, a member of FIATA's Air Freight Institute (AFI), Advisory Body Legal Matters (ABLM) and Advisory Body Vocational Training (ABVT). She also cooperates with CLECAT, the EU level association, holding Board positions in both associations.
Antonella worked on the guidelines for issuing standard trading conditions, the FIATA sea waybill, and the model correspondents' agreement.
Since 1999 she had been involved in vocational training and is now deputy chair of the ABVT, as well as a member of the management committee of the FIATA Foundation for Vocational Training. Mrs. Straulino is also one of the judges and a member of the steering committee of the YIFFY Award, as well as a member of the FIATA Logistics Academy.
I shall not continue on this long list of positions and achievements, but rest assured that she has the right answer for you, whatever your question in logistics, FIATA affairs, EU bodies, etc. might be.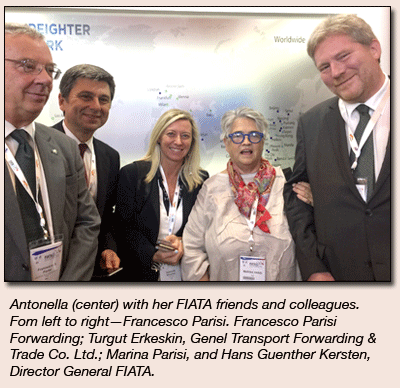 The Wonder of a Woman

Antonella looks very young and dynamic, but has a wealth of experience that came from dealing with a life path that has not always been very easy.
Those who have close and personal contact with her know of her extraordinary courage in dealing with, and successfully overcoming, a serious health problem.
Anto, as we often call her confidentially, is far from considering herself the kind of wonder woman we may think that she is: she has an unusually modest character and manages to contain within limits of impeccable politeness her strong feelings when she is obliged to deal with persons who try to lecture her and often overlook her superior skills.
This does not even disturb her.
She continues working patiently and successfully as she has always done.
As it should be, we are all proud of our friend Antonella and my impression is that it was high time somebody wrote about her extraordinary personality.
Those readers who will participate in the FIATA World Congress in New Delhi from September 26-29 will have the opportunity to meet her in person.
Look for Anto, as she makes us all look good.
Marco Sorgetti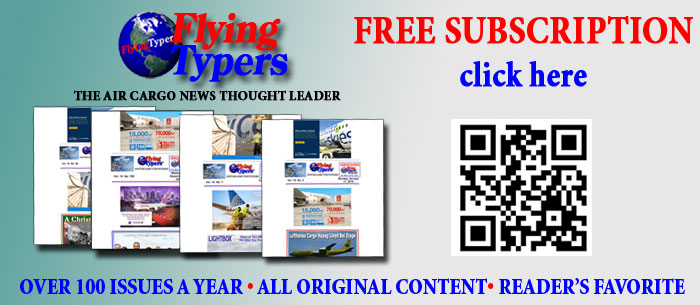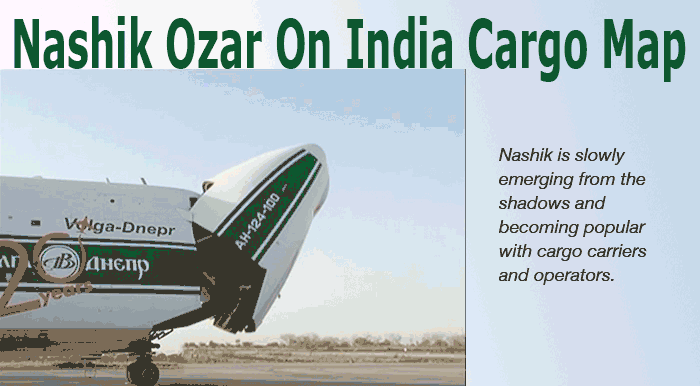 Nashik Airport located at Ozar about 20 kilometers northeast of the city of Nashik, Maharashtra, India is owned by Hindustan Aeronautics Limited, which had used the airport primarily to develop, test and build aircraft for the Indian Armed Forces.
Now Nashik is seeing a second life for air cargo; in fact the airport will double its annual growth in 2018 exporting goats and sheep to places including the UAE.
Exporting Goats and sheep to Sharjah started in 2016.
So far in 2018 12,356 goats and sheep had been dispatched from Nashik via eight flights. The animals are usually sent during the monsoon season (June to August).

Get His Goat

A logistics veteran, Sudhakar Sen, CEO, HALCON (a joint venture between Hindustan Aeronautics Ltd and Container Corporation of India, that manages the airport) spoke exclusively to FlyingTypers.
"Yes, the executive said," the number of flights are rising and the stats depict the confidence of the trade.
"In 2016-17, the airport handled nine freighters a month while in 2017-18, the number went up to 38.
"This year between April 1, 2018 and July 18, 2018, Nashik saw 22 freighters and also handled 129 scheduled passenger flights.
"While the airport has handled a wide variety of cargo – including an AN-124, it is ready to send out pharma products to Kabul in Afghanistan."
Elsewhere airport sources indicated that there would be two such cargo flights a month.
"About 100 tons of pharma products will transit Nashik each flight."
As Sen pointed out, "HALCON has been handling export pharma cargo at the air cargo complex for last five years. "These pharma consignments are transported to the gateway airport (Mumbai) through bonded trucking."
Sen emphasized that HALCON was "actively working to facilitate the direct air uplift of the pharma cargo from Nashik Airport."
Price & Location

Freight forwarders pointed out that Nashik would be ideal for pharma exports since there are quite a few pharma manufacturers in the city as well as in neighboring Aurangabad, around 185 km away by road.
"These pharma units could avoid an already congested Mumbai airport – around 165 km by road – and send their goods out from Nashik Airport," FlyingTypers was told.
"In fact, the airport wants to get 20-25 per cent of the 40,000 tons a month of cargo currently handled by Mumbai airport."

An Airport Centerstage

"Nashik is slowly emerging from the shadows and becoming popular with cargo carriers and operators," CEO Sen declares adding,
"Response is immense and in addition to non-scheduled freighters recently, we handled 8 B747 freighter technical landings in June 2018."

About Nashik

It was way back in September 2011 that the HALCON-operated Nashik Airport (well known as Ozar Airport) started its commercial services).
The airport has a large cargo facility as well as a passenger terminal.
With passenger services started at the end of last year, came belly cargo. For example, the Jet Airways flight, which launched Delhi-Nashik-Delhi sector on June 15 is carrying export cargo for London and Dubai.
"With this the trade and industry in Nashik is getting direct access to the international market," Sen said.
Along with Jet, IndiGo and SpiceJet have also started operations. "The Regional Connectivity Scheme will act as a catalyst for economic growth of the Nashik region.
"As we say, the economy of a nation flows in the wings and wheels of transportation," Mr. Sen declared.

Future In The Wings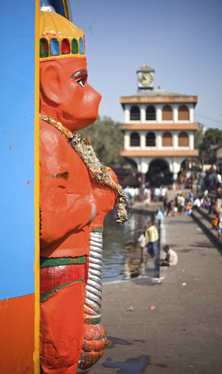 Hanuman statue at Nashik, India.
HAL decided in 2005-6 to start commercial operations from the airport and offered the government-run Container Corporation of India Ltd. (CONCOR) (whose core business is being a carrier, a terminal operator, and a warehouse operator) 11 acres of land for cargo operations.
As Sudhakar Sen put it: "HALCON is a successful marriage between HAL and CONCOR two of India's well known PSUs. CONCOR fulfils its role providing cargo handling and Customs operations and HAL provides air traffic control and navigation services."
The airport's cargo division has seen a 44 percent rise in exports between April 2017 and March 2018 (5,500 tons in comparison to 3,800 in the previous year). Of that, 2,000 tons consisted of perishables, vegetables and fruits along with goats and sheep.
The air cargo complex at the airport was inaugurated in March 2008. With a major investment of Rs 70 crore from HALCON, the cargo complex has put in warehouses, an integrated packing centre for perishables, cold storage, facilities for comprehensive ground handling services, CCTV surveillance, screening, bar-coding, labelling and Customs clearance.
Nashik Airport officials firmly believe that the airport will become the forwarders' choice.
Mr. Sen pointed out that when plans to start commercial operations were drawn up, there were issues regarding connectivity and the runway.
All that was a dozen years ago.
Today, with all the clearances from the Directorate General of Civil Aviation, the airport handled a B747-400 ERF some time ago and is now all set to handle all wide-bodied aircraft.
Comparing Nashik to other cargo airports (there are none in India yet), Sen said there was provision for all the special handling facilities for heavy cargo, engineering goods, pharma and perishable goods at substantially lower costs.
"With low cost airlines ruling the skies, low cost airports is an idea whose time has come and Nashik Airport aims to lead the way," he said.
Even as the government regional connectivity initiative gets going, Nashik airport hopes to bring down logistics costs. Sen said that the aim was to reduce cost by bringing the airport facility virtually to the customer's doorstep.
"We believe that regional airports like ours can reduce transportation time and costs for the industry.

Low Cost Connectivity

"As a low-cost cargo airport we complements operations at other airports by providing feeder services."
Sen believes that the airport would enable the large number of manufacturers in and around Nashik to connect to major markets by air.
"Space has been created to enable forwarders and airlines to set up offices within the airport.
"We would also like to leverage Nashik's agricultural produce.
"The airport can be an emerging cargo hub because of its proximity to major cargo generating centers.
"It serves the major agricultural belt of Maharashtra and the state's third largest industrial belt with six agri zones and a Special Economic Zone.

Days of Wine & Roses

"The city is also known as the wine capital of India.
"While the wine produced – both red and white – from the 29-odd wineries is for domestic consumption, a lot of it is exported to countries around the world," Sudhakar Sen concluded.
Tirthankar Ghosh
Publisher-Geoffrey Arend • Managing Editor-Flossie Arend • Editor Emeritus-Richard Malkin
Film Editor-Ralph Arend • Special Assignments-Sabiha Arend, Emily Arend • Advertising Sales-Judy Miller

Send comments and news to geoffrey@aircargonews.com
Opinions and comments expressed herein do not necessarily reflect the views of the publisher but remain solely those of the author(s).


Air Cargo News FlyingTypers reserves the right to edit all submissions for length and content. All photos and written material submitted to this publication become the property of All Cargo Media.
All Cargo Media, Publishers of Air Cargo News Digital and FlyingTypers. Copyright ©2018 ACM, Inc. All Rights Reserved.
More@ www.aircargonews.com

100% Green