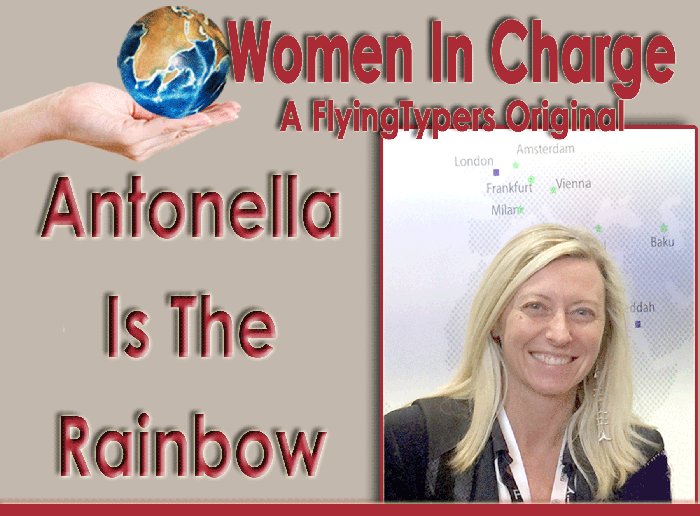 Antonella is a name that reminds Italian native speakers of sweet family memories when they live far from loved ones.
Many mothers, aunts, and sisters are called Antonella in Italy, bringing to mind a tasty plate of pasta or crisp fried fish, as light as the good olive oil it has been fried in.
Antonella Straulino is indeed Italian, has a sweet, helpful and kind nature, she is a good cook, as many Italian women are, but, more importantly from our point of view, she is a real expert in the FIATA Vocational Training initiatives.

FIATA Vocational Training

She has been present at each validation and revalidation session in the last couple of decades and has been the invisible right arm of the Chairperson, Mr. Thomas Sim.
This is probably the most significant (and time consuming) of her interests within the FIATA portfolio.
Let us however get there in steps: you will hear that Mrs. Straulino has a complex personality and is gifted in many different fields.

Lifelong Friends

Antonella and I have been friends for a long time.
She came into my life as the persona reminding me of the Rolling Stones' song "She's a Rainbow."
"Have you seen her all in gold?
"Like a queen in days of old she shoots colors all around like a sunset going down…" were the lyrics that came to my mind the first time I saw her.
In time I came to learn that there was one thing superior to her blue-eyed charm: her intelligence. She was bright, fast, and a great achiever.
She had described herself once in an interview as a "problem solver."
Oh, boy, how true is that! I have heard her answers satisfy the most exacting of the Italian forwarders and her explanations win the trust and confidence of her colleagues from the world-wide constituency of FIATA.

From Superba to The World

Born on September 16 in Genoa, the "Superba" ruler of the seas together with Venice in the Middle Ages, Antonella studied languages.
Her family is not originally from Genoa and comes from the Carnic Mountains surrounding the peak of the Zoncolan, the famous and very tough climb of the cycling classic, Tour of Italy.
The Straulinos gave Italy an admiral, commander of the famous sailing school ship Amerigo Vespucci, and Olympic gold medal. Whilst she was later studying law she found a job, or . . . better to say the job found her.
The Cameli group, owned by one of the ruling families of Genoa whose core business was petroleum and energy, ensured this young, enterprising queen-in-the-making was not setting sail to other shores.
She was involved in the group for many years in key positions, which put her in contact with the freight community in the city and abroad.

Arrival At Fedespedi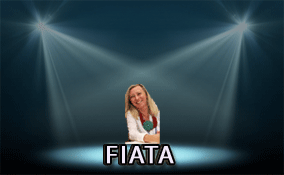 This was the stream that brought Antonella to Fedespedi, the association of the Italian freight forwarding community.
This happened in 1995.
After working as the right arm of the late Alberto Petrozzi for many years, Antonella still holds control of the international relations of Fedespedi; for freight forwarders at the service of international trade, as Fedespedi's members are, this is actually a key role, in particular in a country like Italy, which still occupies a rather important place in global trade.
Antonella did not marry early, but as intelligent and soft spoken man as her husband is, he did not let this opportunity fly away, giving her the ring and two "ready-made" children, as she puts it.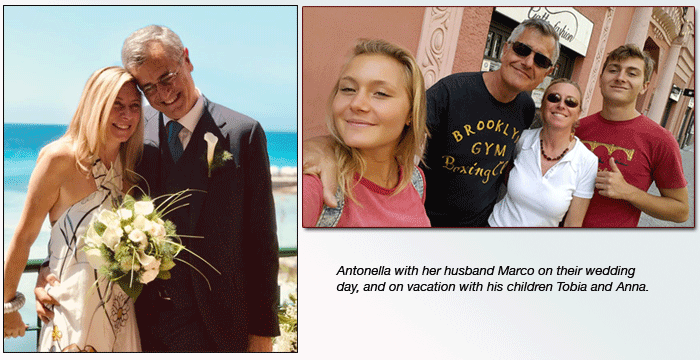 Italian Powerhouse

Today Antonella Straulino is one of the FIATA Vice Presidents, a member of FIATA's Air Freight Institute (AFI), Advisory Body Legal Matters (ABLM) and Advisory Body Vocational Training (ABVT). She also cooperates with CLECAT, the EU level association, holding Board positions in both associations.
Antonella worked on the guidelines for issuing standard trading conditions, the FIATA sea waybill, and the model correspondents' agreement.
Since 1999 she had been involved in vocational training and is now deputy chair of the ABVT, as well as a member of the management committee of the FIATA Foundation for Vocational Training. Mrs. Straulino is also one of the judges and a member of the steering committee of the YIFFY Award, as well as a member of the FIATA Logistics Academy.
I shall not continue on this long list of positions and achievements, but rest assured that she has the right answer for you, whatever your question in logistics, FIATA affairs, EU bodies, etc. might be.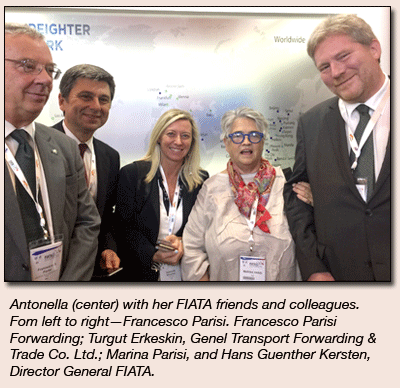 The Wonder of a Woman

Antonella looks very young and dynamic, but has a wealth of experience that came from dealing with a life path that has not always been very easy.
Those who have close and personal contact with her know of her extraordinary courage in dealing with, and successfully overcoming, a serious health problem.
Anto, as we often call her confidentially, is far from considering herself the kind of wonder woman we may think that she is: she has an unusually modest character and manages to contain within limits of impeccable politeness her strong feelings when she is obliged to deal with persons who try to lecture her and often overlook her superior skills.
This does not even disturb her.
She continues working patiently and successfully as she has always done.
As it should be, we are all proud of our friend Antonella and my impression is that it was high time somebody wrote about her extraordinary personality.
Those readers who will participate in the FIATA World Congress in New Delhi from September 26-29 will have the opportunity to meet her in person.
Look for Anto, as she makes us all look good.
Marco Sorgetti