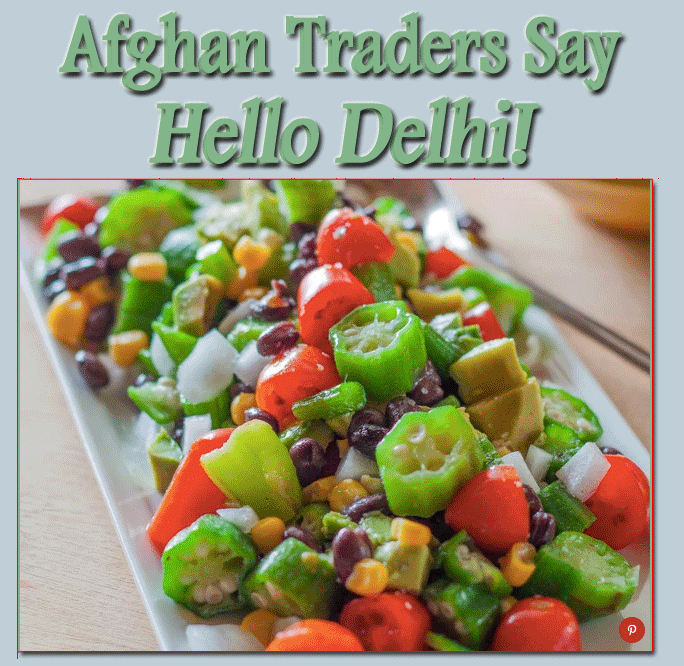 Summer Salad from Food & Wine features okra, tomatoes and sweet corn straight from the cob, with black beans, onion and avocado.
Recently okra grown in Afghanistan, shipped via India, began appearing in Italian markets.
The India-Afghanistan air freight corridor, which saw its first flight from Kabul to Delhi in June 2017, has seen the development of a healthy export market for goods from Afghanistan.
Today, more than a year later, the number of freighter flights between the two countries has gone up to 100.
To boost exports from Afghanistan, the USAID Commercial Horticultural Agricultural Marketing Program (CHAMP) recently helped to hold "Made in Afghanistan: Nature's Best" – a trade event in Delhi. The move saw Afghan traders signing $68 million worth of deals for perishable products like pomegranates, saffron, apples, apricots, melons, grapes, nuts, and cherries.

Top Level Connections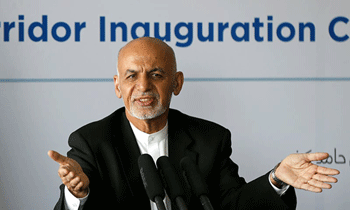 The establishment of the dedicated air freight corridor came after a meeting between Indian Prime Minister Narendra Modi and Afghan President Ashraf Ghani (right) in September 2016.
The aim was to provide landlocked Afghanistan access to markets in India and Afghan farmers a quick and direct access to India's markets for their perishable produce.

A Wider Swath

The Afghan government is keen to start similar freighter flights to different cities in India. President Ghani's Economic Advisor Ajmal Ahmadi was quoted saying that the air corridor had seen 100 air cargo flights from Afghanistan to Delhi and Mumbai and that more flights were on the anvil to cities like Chennai and Hyderabad. India, according to the President's advisor was the largest market for agricultural produce and handicrafts.
Moves were also on to start air corridors with Kazakhstan and Gulf nations.
Exporters from Afghanistan pointed out that exports had increased ten-fold ever since the air corridor started.

It's About Fruits & Nuts

As for the fruits and nuts sent out by Afghans to India, these commanded prices 30 percent above prices in Afghanistan.
The Afghan Ambassador to Delhi, Dr Shaida Mohammad Abdali said that Afghanistan and India had set a trade target of $2 billion by 2020 – in fact, the level of trade between the two countries had gone up to $900 million.

Exports Upward

As for exports, the Afghanistan Chamber of Commerce and Industries had recently said that the country's exports had increased to more than 200,000 tons in 2018, most of it due to the air corridor with India.
In fact, fresh vegetables were next on the list.

Okra Italian

In a first of its kind move, successful trials had been held recently with okra from Afghanistan being sent out to Italian markets through India.
Tirthankar Ghosh