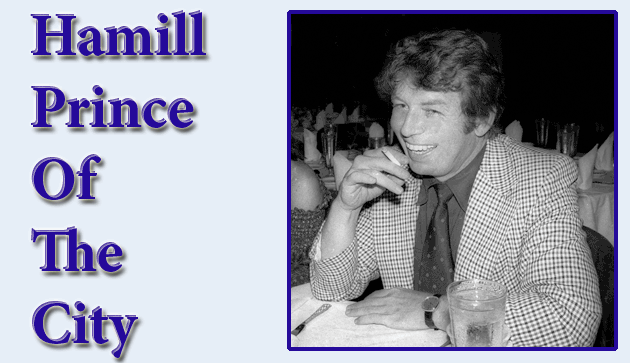 Pete Hamill has died.
The reporter covered everything from boxing to politics and once wrote, "I don't ask for the meaning of the song of a bird or the rising of the sun on a misty morning." In 2020 the City that he loved as much as he could weeps for the loss.
To my mind, Pete was the greatest and most heartfelt chronicler of New York City life. He talked about and wrote the most revealing yet romantic tales during an era that gave us Tom Wolfe, Jimmy Breslin, and Norman Mailer.
Hamill lived to be 85 before he fell down at home, broke a hip, and went into the hospital.
But Hamill outlasted them all, including Frank Sinatra of whom he wrote a book titled Why Sinatra Matters.
If you only read one Hamill, try that one.
Pete also outlasted several New York newspapers for whom he worked, including The New York Herald Tribune, where I knew him.
Along the way, the Brooklyn-born bard wrote column after column, where "he poured his soul into his words and his city," as his last newspaper, the NY Daily News, wrote in a moving tribute last week.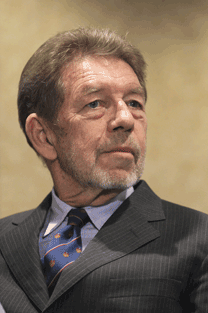 Hamill led the high life for sure, married a couple times and dated movie stars and until he went on the wagon in 1972, was part of a rat-pack of hard Irish drinkers that after deadline would gather in Bleeck's located on 40th Street a couple doors away from the Herald Tribune presses.
Bleeck's overlooked the garage that housed the trucks that would speed down the block past the bar and the Metropolitan Opera House on the corner to deliver the Trib "hot off the press" to newsstands all over the city.
I was a copy boy and all the Irish guys were belly up: Breslin, Hamill, Kelly, Ryan et al situated behind their Guinness Stouts and Bushmills.
My job was to be mostly invisible and run between the joint and the presses to check on the issue and carry the bets the guys made on anything that moved: horses, baseball, football, you name it.
Hamill was always the most interesting and inspirational because he took time to explain things.
Breslin was tough, Walt Kelly was always pleasant, but Pete was like a big brother.
He was quite direct and clear thinking, and he spoke in simple sentences.
When, after he wrote his monumental autobiography A Drinking Life in 1994, somebody asked him how he managed to quit drinking cold turkey in 1972, he said simply:
"I had no talent for it."
When I asked him how it was possible, despite the best efforts of Jock Whitney and a staff of writers like Walter Lippman and the aforementioned Irish crew, that The New York Herald Tribune folded, Pete simply said the pressman's union finally put the paper under.
"They didn't care what they printed, be it the Tribune or birthday cards.
"It was always about money, period."
To this day every time a newspaper is on the rocks, I recall Pete's words.
Today, sitting in extended quarantine, I have been writing and thinking a lot, as I guess others have as well.
The digital age has made it possible to keep up with the news for those of us who still like to "read all about it," as the paper boys used to yell out on the corner, by firing up the electronic edition on a Kindle or the desktop.
Certainly, word that COVID-19 might live on newsprint for some hours (whether true or not) is also concerning at a time when you wonder if a head cold or allergies are a signal to the final curtain.
So, I read digital everything, and we quarantine the incoming magazine subscriptions on the back porch for a day before bringing them inside.
My Daily News arrives digitally as well.
But I miss the touch and feel of the newspaper.
We published Air Cargo News for 25 years as a tabloid newspaper at a press called Patent Trader up in Westchester, New York, about 45 minutes from New York City.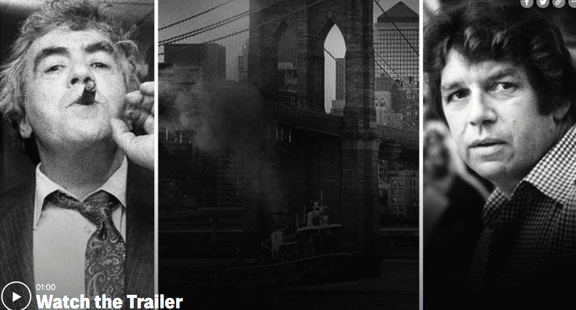 Hamill was like a poet . . . There is a great documentary of Pete Hamill and Jimmy Breslin on Home Box Office (HBO) titled Deadline Artists.
If Hamill or Breslin were writing, you bought the newspaper.
Watch the real thing and realize that now there are none.
Sixty second preview here.
The press, owned by Gannett, only allowed us nobody publishers into their shop because we were pioneering the use of editorial and advertising color in 1976 and they were launching their own global daily, USA Today (1978), and wanted to teach their pressman how to correctly register color on newsprint.
I recall I even got to yell "Stop the Press!" once and they actually did.
But as mentioned, we stopped receiving our print edition of The Daily News to lessen the possibility of something jumping off a page and doing us in.
Curiously, this morning when I woke up and walked outside for my sunup run, out of the blue neatly folded on our front porch was a copy of The New York Daily News.
The headline 'A Thinking Life' was visible.
I knew right away Pete was gone.
Today the pages of the newspaper are filled with tributes and as I read through them, live newspaper in hand, it all comes back as the best way to "read all about it."
Thanks, Pete.
Geoffrey
August 6, 2020