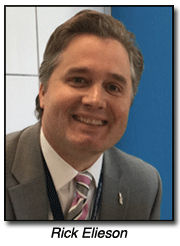 "We were supposed to hold our semi-annual leadership conference last week in Chicago," AA Cargo President Rick Elieson told FlyingTypers.
" I called it off and moved it to Monday, September 25, in Miami instead.
"Then face to face in Florida, we repurposed the time for leadership-in-action.
"Right now we are assembling 5,000 packages of food destined for the South Florida Keys.
"Best leadership session ever," Rick Elieson said.