Hello FIATA! It's nice to have you here where you belong . . . Nitin Gadkari, Shipping & Road Transport Minister, Government of India greets FIATA delegates and adds some opening remarks at 09:00 September 26, as FIATA World Congress (FWC) in New Delhi kicks off.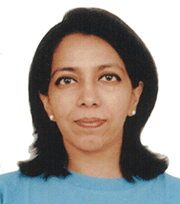 The annual FIATA event is being held at Pullman Hotel Aerocity, September 26 -29.
Ms. Vandana Aggarwal, Senior Economic Advisor, Ministry of Civil Aviation, will be featured later during the event.
Ms. Aggarwal will undoubtedly report what progress has been made since the "Wings India 2018" roundtable was held this past March. India Civil Aviation & IATA announced a skill development initiative as part of India's "solution centric approach needed to create a world-class cargo and logistics industry.
More on FIATA World Congress.