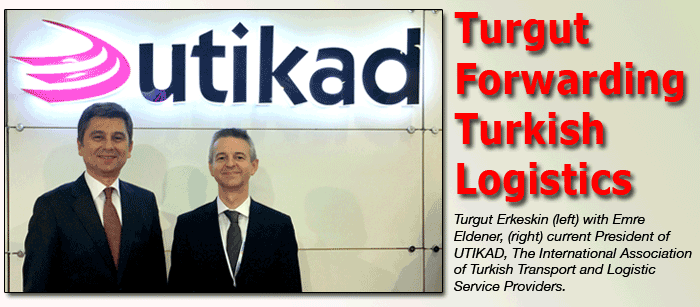 Our correspondent Marco Sorgetti delivers an exclusive homage here to one of the most important and emerging leaders in transportation today, Turgut Erkeskin.
Very quietly and with great determination, Turgut has emerged from his family business in Turkey as a leading freight forwarder on the international stage.
Having served in top management of UTIKAD, the organization of freight forwarders in Turkey, Turgut has shown outstanding ability in leading the way on many fronts, while organizing and expanding the role and prospects of freight forwarders.
Through it all, Turgut remains steadfast and unflappable. His quiet determination is underscored with an easy style as he is always ready to embrace new ideas and make friends on his journey to build transportation.
When you think of where we are today, Turgut is tomorrow.
Geoffrey

First & Lasting Impressions

The word that comes to my mind when I think of Turgut is impressive.
That is precisely the impression I had when we first met.


Since 1964

Let me explain: Here is a man born in Turkey in 1964, who finished Sisli Terakki High School in 1980, graduated from Istanbul University Faculty of Economics in 1984, then continued his education abroad to improve his command of foreign languages.
In 1985 Turgut joined a leading maritime enterprise active in both sides of the Bosphorus and in 1988 opened his own company in Istanbul.
He married Elif, a charming mother of two, who is now vice president in his company with responsibility in Sales and Marketing.
One could ask: what is so impressive about it?
Please, allow me to explain this with my little story.


Surprising Istanbul

If you ask which is Europe's largest city, some would say London, others Paris or Moscow, few would reply correctly: Istanbul, which is listed the largest European city by most resources.
That is where Turgut lives and where he graduated when he was just twenty years old. He became a successful entrepreneur at the age of twenty-four, creating Genel Transport (www.geneltransport.com.tr).


Genel Covers A Lot Of Ground

The meaning of Genel in this case is certainly far from generic, as the company deals with aerospace, healthcare and life science, chemicals, live animals, heavy lift, and project cargo.
I cannot think of a more challenging mix of specialities in the fine art of freight forwarding.
All of it is handled by a team of over 100 professionals in six locations in Turkey, a good recipe for a successful endeavour.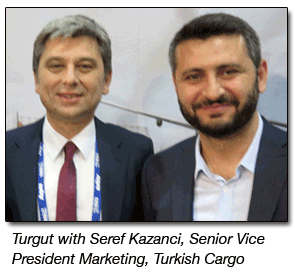 The Pillar Of UTIKAD

Let us go back a few steps. Young Turgut (age 22) immediately became involved in UTIKAD, the leading Turkish freight forwarders' association and, starting in 2002, when the FIATA World Congress opened its doors to one of the finest terraces on the Bosporus to throw a party all of us remember with some nostalgia.
Turgut says, "I was simply impressed and I felt a responsibility towards UTIKAD that I had to get involved in FIATA's activities, rather than just enjoy the benefits of being a member."
This sounds to me like the fine statement of a generous mind, in its complete simplicity.
Not so long ago UTIKAD validated its educational program with FIATA and this requires a very big organizational effort in an organization.
I remember Turgut's knowing smile, which he displayed on behalf of his organization: it was clear that his pride was theirs and vice versa, a natural successful symbiosis.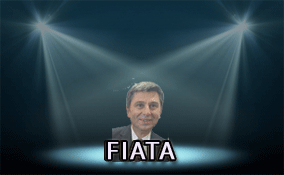 Major Role At FIATA

Turgut is now FIATA's Senior Vice President (i.e., one step before the presidential role) and his age suggests he still has plenty of energy to spend in FIATA.


Elevated First In Chamber

You may also wish to know that Turgut has been the first forwarder ever to be elected in the Istanbul Chamber of Commerce Transport Committee in 2005, occupying a prestigious position traditionally reserved for the big shots of Turkish entrepreneurship, which only meant ships, trucks, trains, and planes for several decades.
Turgut also spent three terms as President of UTIČKAD between 2010 and 2016.
In 2012 he became the firm hand behind UTIČKAD 's decision to organize another FIATA Congress in 2014, beating the clock by 12 months and thus carving his permanent seat in my heart as one of the best people you could deal with, full of enthusiasm and realism at the same time.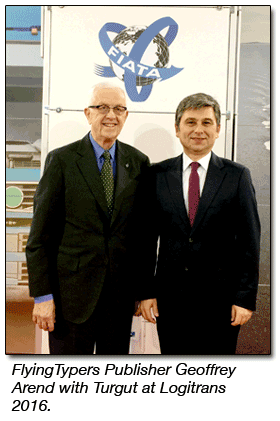 You Got To Have Heart

When Cavit Ugur (DG of UTIKAD and Turgut's right arm during his tenure as President) had an accident that impeded his progress in the organization of the World Congress, Turgut simply took some of the responsibilities and handed them back to Cavit when he was able to jump back on the saddle.
This did not prevent us from having a couple of wonderful dinners on the terrace looking out from Europe into Asia, yet meeting every single footstep in the preparation precisely on time.

Life One Step At A Time

So here you have a picture illustrating why the adjective impressive comes to mind: Turgut simply ticked all the boxes that life presented him, on time or earlier than expected.
When you speak to him you have the impression you can totally rely on this man, and he will not disappoint you.
This is probably the trait that won his wife's heart who is (in Turgut's words) his "biggest support."
Turgut notes "working for so many associations takes a great deal of your time . . . time from your business and private life."
"I have never ever heard any complaint from my wife, but she was and is always behind [these choices]."
That is a trait the pair may have in common: in several years, I have never heard Turgut utter a single complaint, despite the nature of the situation. As I said in the beginning: impressive.
If you plan to travel to Delhi for 2018 FIATA World Congress you will surely meet Turgut Erkeskin, an icon in the flesh.
Marco Sorgetti