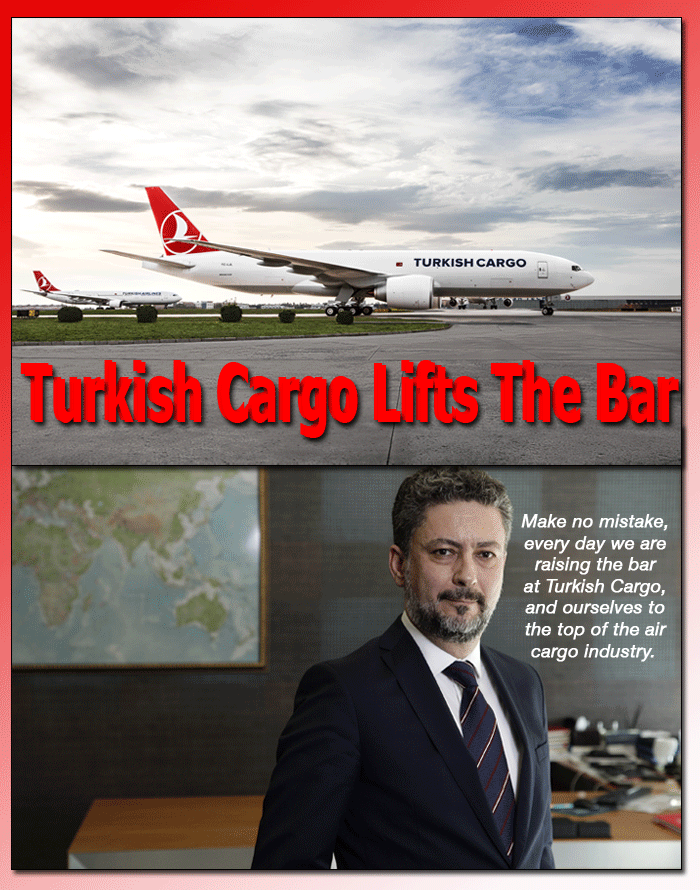 "We, as the Turkish Cargo family, are maintaining our thriving operations and the upward momentum, exhibiting a growing trend day by day, without gearing down, while feeling excited to move to the Istanbul New Airport," Turhan Ozen, Chief Cargo Officer for Turkish Airlines Cargo beams as he speaks to FlyingTypers.

Top Five Target

"Turkish Airlines' executive board is very much committed to investment and growth in Turkish Cargo.
"We have a strategic plan and roadmap through 2023 to make Turkish Cargo a top five global air cargo carrier.
"This is a challenging and quite ambitious target, but it is also very much in line with the new airport investment in Istanbul."

First Phase New Airport In The Wings

The Istanbul New Airport mega-hub, which will replace the existing Ataturk Airport, is due to open with its first phase in October this year and is a clear statement of intent for Turkey to become a major air cargo gateway.
"Turkish Cargo, in 2017, carried one million 130 thousand tons of cargo and mail, and our global market share has been increased to 3.1%.
"Our cargo program ranked 10th in the world last year in 2017," Mr. Ozen declared.

Solid Gains in 2018

"According to numbers, provided by World ACD for the period of January through May, 2018, while the total sold tonnage in the world air cargo market increased by 4.3% year-on-year, we experienced an increase of 30%.
"Turkish Cargo was the world's 8th busiest carrier during the first 5 months of 2018.
"In June we outperformed the market growing by 27.7% ," Mr. Ozen said.

Risks Into Opportunities

"At Turkish Cargo," Turhan points out, "we see challenges not only as potential risks to be concerned but also as potential opportunities.
"To us, wherever there is a challenge, there is also a potential to grow."

What Matters Right Now

"Turkish Cargo aspires to act as the leader of the industry and create stories to serve as a model in transportation by following the ever changing trends, in addition to the new routes, new aircraft and new cooperation.
"Turkish Cargo has dedicated time, money and our collective brilliance to insure our growth rate sustainable with cutting edge transportation standards and innovative solutions to every transportation need.
"We regard both 2018 and the forthcoming period as a regeneration process, and act with the aim of becoming the best in each field, we can contact and reach, by enhancing our efficiency and performance further.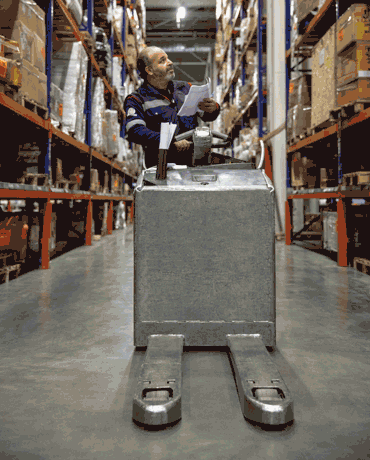 Leading The Way

"While continuing to expand not only the fleet and the number of the destinations served, the frequencies and the quality of connectivity, we also closely follow the emerging global air cargo trends.

E-Commerce Expands

"Turkish Cargo is keenly aware of the enhanced E-Commerce factor, and we will maintain our measured growth momentum in the global market by benefiting from investments and the agreements in the E-Commerce arena.
"As example the landmark agreement, between Turkish Cargo and ZTO Express, the Chinese express cargo giant, and Hong-Kong based PAL Air, is a giant step in our development in e-Commerce.

The Complete Airport

"Istanbul New Airport, the mega hub, will stand as a key milestone to our mid and long-term strategic targets.
"Upon completion of all of the phases, we will have the capacity to handle 4 million tons of cargo annually.
"An ultra modern cargo terminal of 165 thousand square meters with all the bells & whistles in every aspect of the air cargo business, from Pharma to heavy freight will be the new address of Turkish Cargo.

Raise The Bar

"Turkish Cargo daily exhibits how ambitious and determined we are with our "Raise The Bar" focus and strategy.
"Make no mistake, every day we are raising the bar at Turkish Cargo, and ourselves to the top of the air cargo industry," Turhan Ozen said.

Customer Country

"Combined with the cargo carriage capacity of Turkish Airlines, that flies to more countries than any other airline, and a flight network covering 307 destinations in 122 countries and direct cargo flights to 85 destinations with our main deck all-cargo aircraft fleet, Turkish Cargo will maintain its upward trend," Turhan Ozen said.
"When we move into Istanbul New Airport soon, we will include substantial innovations in our offering to the global air cargo community.
"We want our service partners to know that everything we do is aimed at customer-benefit and satisfaction.
"Turkish Cargo is all about the customer. After all, we are engaged in the service industry.
"Medical products, that we transport are a good example.
"These consignments are entrusted to us, repeatedly because our customers are aware that we exert every effort on their behalf handling these vital shipments that may save the life of an individual.
"Our aim is to have our customers tell their colleagues and friends:
"I know Turkish Cargo very well and trust that brand to handle every shipment right.
"We are constantly monitoring and adapting our offering to meet and exceed market needs beyond expectation.
"Taking things further, we have adopted some organizational changes, and established a customized system oriented at individuals, that is second to none in air cargo today.
"Communication" is the most significant concept for us during the new era, so we consistently work towards a solution-oriented approach to all of our customers," Mr. Ozen declared.
Having been a cornerstone in social, cultural and economic terms for hundreds of years, Istanbul with its airline and new airport emerges in 2018 as a brand-new mainstay for the global air traffic.
Turkish Cargo aims to increase the number of destinations served by direct cargo flights, to reach 150 from 85 by 2023.
"Turkish Cargo welcomes the future and cannot wait until tomorrow because our hard work and dedication and love of what we do truly lifts the bar every day."
Geoffrey