Fokko Is A True Captain of The Clouds
It's rare that you get to meet a genuine aviation hero who also finds time to serve as President of an outstanding charitable effort.
I spent a few hours this week with Captain Fokko Doyen (above), former Chief Pilot for Lufthansa Cargo. He decided to step down from those day-to-day responsibilities at Lufthansa Cargo but stayed on as a line pilot, "to keep my hand in flying the beautiful aircraft and moving about this world of discovery and endless possibilities."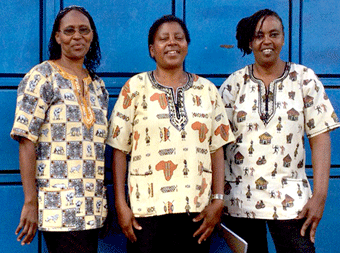 It turns out Fokko Doyen spends about a third of his time as President and guiding spirit of Cargo Human Care e.V., an organization he helped create.
Supported by Cargo Human Care, Mother's Mercy Home in Kianjogu, Kenya shelters 120 children who are clothed, fed, educated, and otherwise cared for until age 18.
"When we founded CHC ten years ago, I never, for the life of me, would have thought that we would achieve so much.
"For example, we are currently administering 2,000 treatments every month in our own medical center," Captain Fokko said.
Stay tuned for more Fokko coverage upcoming in FlyingTypers or join Grace, Lea, and Mary, the Mothers of Mothers' Mercy with a donation. Click here now.