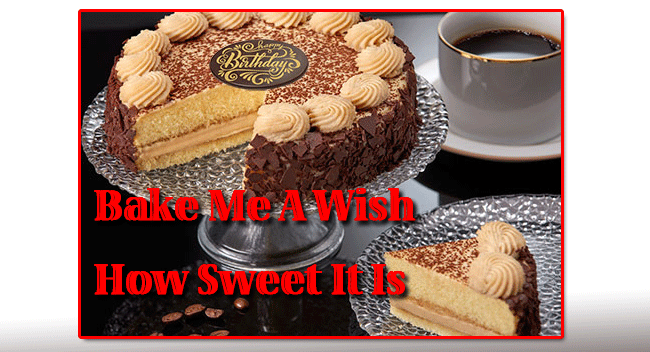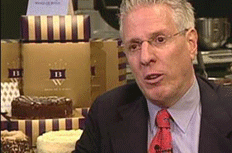 In the U.S., Bake Me A Wish, headquartered in New York City began in 2005, offering nationwide service for gourmet birthday cake delivery via UPS.
During the past 14 plus years the company has grown to offer more and more of the finest bakery gifts available including gourmet cookies, brownies, cupcakes, pies and quiches.
"There is no better way to celebrate a special occasion than to send a little indulgence from someone who cares," said company founder Josh Kaye.


"Air cargo plays an increasingly important role in our meeting our guarantee of on-time delivery, especially overseas and around the world" Josh declared.
So with Cookies & Cream, Tres Leches, Double Chocolate Crunch, and other decadent delights taking off to destinations around the world we wonder what impact the company feels from this unique effort.
The company said it utilizes USPS for its overseas delivery,a part of the business that has grown big time since the company launched Operation Birthday Cake in 2007 with Soldiers' Angels, a support group for military families.
Bake Me A Wish is all in with this program, dedicated to lifting the spirits of deployed U.S. military personnel by sending birthday cakes to where they're stationed—anywhere in the world!
Since inception, the company has delivered over 25,000 baked goods overseas, as well as to Veterans Hospitals domestically.
"We received a letter that brought it all home and continues to impact our effort," Josh said.
"A soldier named Joel, a MSgt/USMC stationed in Camp Leatherneck, Afghanistan wrote the following: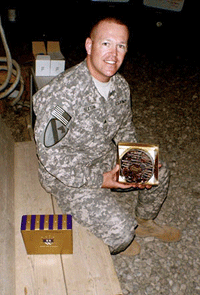 "Thank you so much for the cake on my birthday.
"It was such a moral booster to some of the soldiers to get a dessert that tasted like chocolate.
"I got the cookies and cream brownie cake that was delicious.
"I am also using the package as a make shift cooler and the gel pack is awesome too.
"I know this might seem weird to some folks back home, but here it is a definite pick me up.
"Thanks to you and your staff again for thinking of us while we are over here. It sure has been a long year."
Bake Me A Wish has also partnered with Armed Services YMCA to do even more to support and make this a brighter world for military families, who move frequently and are sometimes separated on special events and holidays.
For more click here.