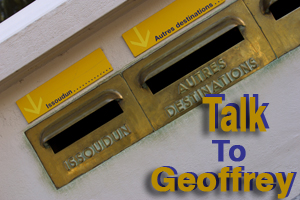 Geoffrey,

Nice work on your recent edition and Bill's writings. Amazon is certainly a case history for the logistics business.
I don't know if you knew Dick Wiebe passed away a couple of months ago. He was 94. I think he and Dick Malkin must have had a pact - see who could go the longest - Malkin won! They were 2 incredible human beings!
Dick and Pearl Wiebe and his family will always be mine as well. I was fortunate to have worked with Dick - he was unselfish, bright, innovative, caring and always had a birthday card for everyone in headquarters and was the truest of gentlemen. Many personal stories are indelibly etched in my mind with fond memories!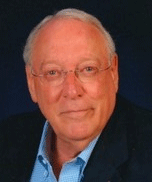 Hope all is well with you and your entire family. I send my best.

Jeff
Jeff Lehman
President & CEO
Greeley Pond Technologies LLC
703-282-7737

Hi Jeff,

Jeff, thanks for your kind and lovely note to the memory of the life and times of a truly wonderful human being.
For the record, I still remember the first time we met in Oakland where you were humping cargo for old Ed Daley at World Airways.
I remember, at the time Ed was reportedly packing heat with a brace pearl-handled revolver in a desk drawer, and you advised with a smile:
"Watch what you write!"
And I did!
And I still do!

Every good wish,
Geoffrey
Richard William 'Dick' Wiebe was educated in elementary schools in Newark, NJ and graduated from Lyndhurst High School, Lyndhurst, NJ in 1942. In 1943, he joined the U.S. Army and became a B-17 pilot in November 1944 and trained navigators for B-29 Pacific Missions. In 1945, he joined the Air Traffic Command as a Traffic Officer serving in Salzburg, Austria and Rome, Italy and was honorably discharged in 1946.

Air Cargo Man 79 Years Ago

On March 29, 1947 in Lyndhurst, NJ, Dick married the love of his life, Pearl.
Dick then joined Eastern Airlines in 1947 and worked in New York City until moving to the air cargo section at Newark, NJ.
In 1950, he joined Emery Air Freight Corp as a supervisor for the three New York Airports, Idlewild (now JFK), LaGuardia, and Newark. Dick then went on to become Manager for Emery Air Freight in Albany, NY and next became Assistant to John C. Emery, Jr. in the Emery home office in New York City.
In 1961, Emery moved their home office to Wilton, CT where Dick became Assistant to the Vice President in charge of advertising, public relations, sales promotions and direct mail.

Great Life After Air Cargo

After 30 years with Emery Air Freight, he retired and became a consultant for Emery and other companies to handle their meetings and conventions.
Dick and Pearl (they were married for 70 years) operated their own consulting company PR Ltd., (Pearl and Richard Limited). Pearl was Vice President of the company and together they worked on meetings and conventions all over the U.S. and in several international locations.
Dick oversaw all visual aids and logistics while Pearl handled all dining functions and floral arrangements.

A Forward Thinking Man

Thinking about Dick in September 2019, I must say he has shone bright in memory, though out of sight for some years now.
But his decent kindness will remain with me forever.
Many people thought it odd that a book to save Building One at Newark International Airport titled "Great Airports Newark" and, another a year later to save The Marine Air Terminal titled "Great Airports LaGuardia" would carry the logo and also the patronage of Emery Air Freight.
One day at a meeting I mentioned to Dick that we should stand for something else in air cargo—and saving our airport history would be a good thing.
Dick, as top corporate communications man for John Emery Jr., picked up the sword and said to me:
"Go ahead and do those books and send us 5,000 copies each."
So I did, and he did, and way ahead the TWA Building at JFK International being saved in 2019, we did our books, and managed to save both the Marine Air Terminal at LaGuardia in 1980 and Building One at Newark in 1990 (now the manager's office), with help from Bob Aaronson.
Both are national landmarks.
Today as LaGuardia gets a total overhaul, amongst the last buildings from the original 1939 airport, the Marine Air Terminal, protected by landmark status, remains.
The simple truth is—our books, which Dick Wiebe helped bring into being, worked to fasten attention to the vital importance of understanding the future, by remembering the past—the history of our precious aviation industry.
In 1982, when we put a program called Air Cargo News on New York City Public television, once again Dick backed our effort to bring the air cargo story out to the public at large, by sponsoring our show.
Richard William "Dick" Wiebe was such a straight shooter and a wonderful human being.
He shall live in our hearts forever!
Geoffrey