Galaxy Of Kale At Hand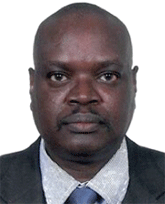 Kale Logistics Solution has been chosen by Mitchell Cotts Freight, a top shipping, freight forwarding, warehousing and transport resource in Kenya to digitize their entire air cargo handling operations at Jomo Kenyatta International Airport, Nairobi and Daniel Tanui, MD of Mitchell Cotts could not be happier.
"Our aim," Michael Cotts assures," is to create value for our customers and other stakeholders at every step.
"I'm very excited to embark on this partnership with Kale, whose transformation and industry expertise capabilities will supplement our focus on improving our customers' experience in a digitally enabled way.
"With Kale's highly respected GALAXY, web-based airport cargo management System we are empowered to offer the complete supply chain visibility for our customers, combined with recommendations to make profitable business decisions," Mr. Tanui said.