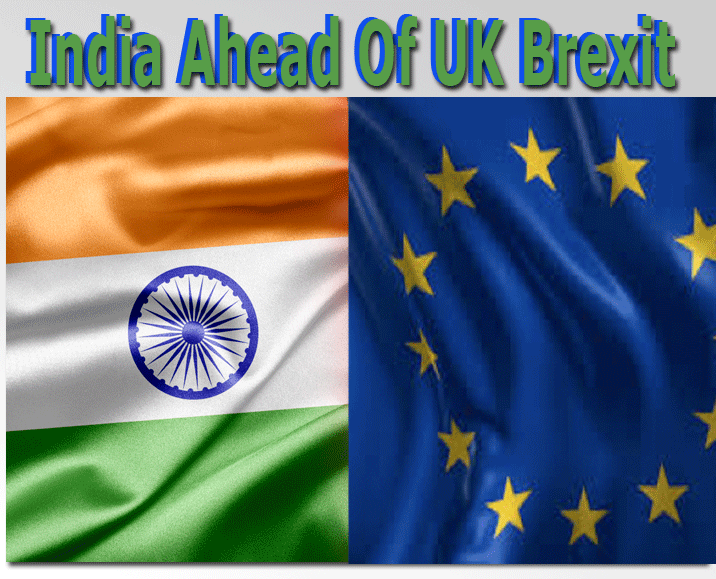 As the deadline of March 29, 2019 approaches and Britain gets ready to step out of the 28-member European Union, there is pressure on India to strengthen business ties with the EU. Overtures from France and Germany have been coming regularly. At the beginning of this year, French President Emmanuel Macron was in India. During the visit, a total of €13 billion in investment deals was signed.

Leaves No Stone Unturned

Soon after that "French Connection" came the German President, Frank-Walter Steinmeier. Speaking at Delhi University, the President made it clear, that "with our French partners, we can become India's new strategic anchor on the European Continent and in the European single market".

Looking Out For Number One

Indeed, there is reason enough. According to the European Commission, the EU is India's number one trading partner (13.5 per cent of India's overall trade with the world in 2015-16), well ahead of China (10.8 per cent), USA (9.3 per cent), UAE (7.7 per cent) and Saudi Arabia (4.3 per cent). The value of EU exports to India has grown from €24.2 billion in 2006 to €37.8 billion in 2016, with engineering goods, gems and jewellery, other manufactured goods and chemicals ranking at the top.
Similarly, the value of EU imports from India has also gone up from €22.6 billion in 2006 to €39.3 billion in 2016.

Europe Takes India Out To Launch

Trade talks between the EU and India have not gone well over the years but with the impending deadline, India is keen to revive relations with Europe.
For the moment, the EU authorities are content that Britain – long considered a "launching pad" for Indian businesses for an entry into Europe – will no longer be in the picture.
In these circumstances, what then does the future hold for the air cargo business?


Future According To EU

According to the 'Annual Analyses of the EU Air Transport Market 2016' (for air freight flows from/to Europe for 2016-2035) for European exports carried by air, the Indian subcontinent and the various Asian emerging economies will be the key growth end markets, with 6.1 per cent and 6 per cent per annum, respectively. For imports, the flows from Central America and the Indian subcontinent, will show the highest growth rates, with 4.1 per cent and 3.8 per cent per annum, respectively.
For the moment, although there is a feeling of uncertainty since no trade deal between India and the EU has been arrived at, international carriers are upbeat. There are a number of scheduled direct flights with cargo capacity to London, Frankfurt, Munich, Paris, Amsterdam, Madrid, Helsinki and Luxemburg. In fact, European carriers have enhanced uplift capacity through scheduled passenger flights and freighters.
This was in addition to the already high volumes being transported by the Middle Eastern carriers. Indian exports to European countries totals around 30,000 tons per month.
Of this, Delhi's Indira Gandhi International Airport alone does around 6,500 tons per month.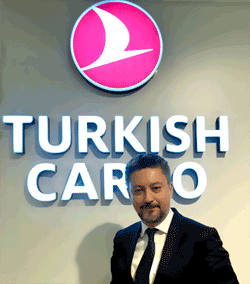 Turkey Natural Partners

Turkish Cargo the natural partner for India in both Europe and Asia is keen to expand business for and with the subcontinent as UK Brexit looms in March 2019.
Recently, Turkish Cargo commenced flights to Bangalore, that has a high annual export potential of 170 thousand tons annually.
"With our understanding of world markets and Istanbul's great centralized position as gateway to both Europe and Asia, we have great hope to connect Bangalore's central position in the production of the aerospace industry, IT industry, computer and hi-tech products to the world," Turhan Ozen, Turkish Chief Cargo Officer told FlyingTypers.
"Bangalore also exports pharmaceuticals, perishable goods (fruits and vegetables), electronic, engineering, valuable items and textile products."
"All of this activity is well connected to our growing air cargo enterprise driven by our all-new cargo center scheduled to open at New Istanbul International Airport next year," Mr. Ozen declared.
According to WACD (World Air Cargo Data) Turkish Cargo has achieved a 29% jump in revenue and 25% surge in transported cargos between January and September in 2018 compared to the same period last year, ranking 8th in the world of air cargo service providers.
Marching Forward

Freight forwarders too are optimistic. Europe is a big consumer for pharmaceuticals, gems and jewellery, automotive components, etc. Additionally, a weak Chinese Yuan has further opened the doors for India-manufactured goods.
While the ripple effects of Britain's exit and its impact on the Euro and the UK Pound will be there, the Indian freight forwarding community believes it will not have serious consequences that could affect business deal between India and European countries.
Tirthankar Ghosh