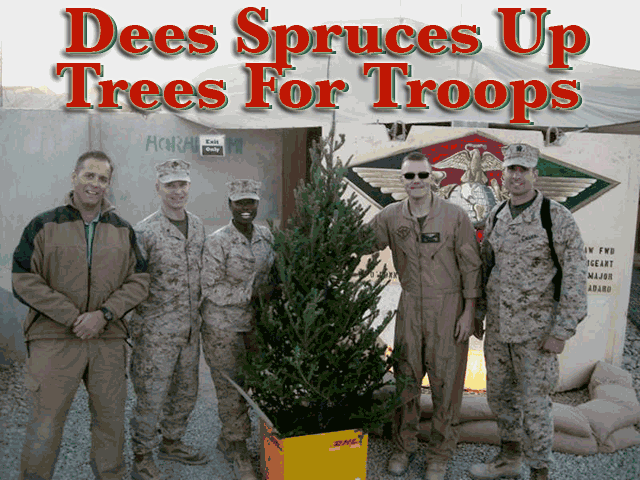 It's happening all over the world.
As Christmas 2019 approaches, organized air cargo, at gateways here in the USA and abroad, is wrapping hearts and minds around helping others.
Sure, the time is right for parties and celebrations but keeping a weather eye out for others is also very much in season for air cargo folks these days, as issues and challenges are put aside if only for a short while as the new year of 2020 approaches.
But of course, business does march on.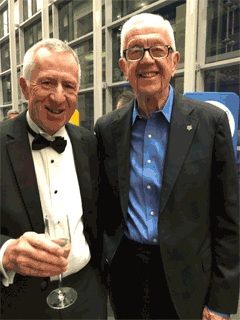 In London, as the British International Freight Association (BIFA) is out front with its big January awards glitter bash that includes a must-to-attend luncheon ceremony on Thursday January 16, 2020 at The Brewery.
Robert "Peachy" Keen (pictured here with Geoffrey Arend) was feted recently at a bow-tie party for his unerring dedication to building freight forwarding as an officer and gentleman at BIFA.
A great supporter of FIATA and all-around good guy, Robert deserves every accolade and honor our industry can give this very great man . . .
In New York, The Air Cargo Association at JFK International Airport will gather at Russo's On The Bay in nearby Howard Beach, December 12 for a luncheon Christmas party. Attendees are encouraged to bring an unwrapped gift. www.jfkaircargo.net . . .
At LAX, The Los Angeles Air Cargo Association meets to ring in the season, also on Thursday December 12 at 11:30 at Los Angeles Marriott (Century Blvd) Contact: www.laaca.us . . .
At ORD O'Hare, the International Air Cargo Association of Chicago gathers December 10 from 11:15 until 1400 hours in Elk Grove Village at Belvedere Events. IACAC is affiliated with Toys for Tots, so everyone is encouraged to bring an unwrapped toy. Contact: www.iacac.com . . .
In Atlanta, the Air Cargo Association (ACA) takes off on December 12 as well at the Holiday Inn Atlanta Airport North at 11 AM. ACA is asking for clean new blankets or $10USD in cash . . .
In Germany, Air Cargo Club Germany (ACD) meets December 12 to review the past and hopefully learn about the future with a presentation by Peter Gerber, CEO-Lufthansa Cargo.
The meeting (and party) begins at 16:00 and goes until 19:30 at LSG Sky Chefs, Jean-Gardner-Batten-Strasse 5 (Gateway Gardens) Frankfurt am Main, 60549 Germany . . .
On January 14 ( same time & venue) ACD will toast the New Year at their Annual General Meeting with Presidential Elections.
Prost and Fröhliche Weihnachten, we say!
Dees', a plant and flower nursery, is an old time, family business that has been located just off the main runways at John F. Kennedy International Airport in Oceanside, New York since 1958.
Dees' spends most of the year selling plants and trees and lawn care products to people from all over the metropolitan area.
But once a year for the past eight years now, Dees' chops down several hundred Christmas Trees from its big farm in Maine and, in partnership with DHL, sends the trees free of charge to U.S. troops in Afghanistan.
The Christmas Trees for Troops initiative was launched in December 2004 after local businessman Jim Adelis overheard a woman at Dees' Nursery near JFK inquiring about how to ship a Christmas tree to her son in Iraq.
Adelis, whose son was stationed in Iraq at the time, reached out to DHL and the local community to deliver more than just a single tree.
Usually the press pick-up of this event goes mostly to DHL and their big trailers and airplanes, and the helicopter with Santa aboard that shows up at Dees' for the Christmas tree shipment before the evergreens are sent to the airport for departure.
This year Dees' donated 500 trees for troops overseas for the 16th consecutive year. Local students assisted in loading trees for shipment from JFK.
The Dees' brothers, Joseph and Tom DiDominica, said "We will continue to provide these trees until the soldiers get home.
"That is the least we can do to support our troops," added brother Joe.
Business is business, but these brothers bring home the real meaning of Christmas and make the Yuletide bright.
Dees' is located at: 69 Atlantic Avenue, Oceanside, NY 11572. (516) 678-3535. www.deesnursery.com