Keshav Tanna is a stalwart in global professional freight forwarding, who also gives back, serving on the board of the world freight forwarder organization, FIATA. He is Director (Airfreight), at Links Forwarders based in New Delhi, India.

"It is clear that the industry witnessed a softness in demand in the early months of 2019.
"Already the 50 percent of the China-U.S. airfreight is hampered by the tariff dispute and if this were to continue then 100 percent of all China-US airfreight would be subject to a 25 percent tariff.
"This, because with USA wanting to double tariffs this year to 25 percent on another $200 Billion of Chinese imports, the negative impact on airfreight growth is imminent.

Double Digit Downer

"In the first seven months of 2019, trade volumes between U.S. and China fell by 14 percent compared to the same period of 2018.
"Unfortunately, the U.S. trade wars do not end with China; the U.S. Government has imposed trade restrictions with other trading nations such as South Korea, Mexico, Turkey and India.

New Horizons

"To focus mainly on the U.S.-China trade wars might be myopic, as one might witness trade attacks on different trade lanes affecting overall global airfreight growth.
"This could result in a definite shift in manufacturing activity to other nations such as Vietnam, Thailand, Myanmar, Cambodia. "These nations would see this as an opportunity which would attract foreign investments.
"One is already witnessing an increased amount of exports from Vietnam to U.S., particularly in some hi-tech Japanese and South Korean products, which have now shifted production to Vietnam.

A Matter of Time

"However, these could be short term measures as trade wars are politically driven and one cannot say what could happen in the long run. China and U.S. are amongst two of the largest trading nations, and hence no doubt the trade war between them has shrunk airfreight numbers globally.


Deutsche Drop

"It's not just China and the U.S.—in July, Germany recorded its steepest drop in new export orders since 2009 indicating the outlook for German economy remains bleak following the negative GDP growth figure in 2Q19.
"This, in itself is an indication of things to come, which look far from bright at the moment.

The Hong Kong Effect

"At this point it's a bit too soon to comment on this but the effects of this are surely perceived to add to the current woes of air cargo.
"From what one understands, cargo is moving in and out of the airport but because of the demonstrations which have resulted in blocked traffic and closure of the airport for a few days, volumes will likely be down in double-digits.
"Shippers may be wise to have back-up plans in terms of alternative airports in the area until the situation has been resolved.

The Leading Indicator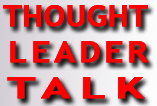 "Air cargo is an extremely volatile commodity and is one of the first to suffer when economic growth is affected.
"Vice-versa, it is also one of the first to recover in a favourable economic environment and this could be witnessed in the year 2016/2017 when growth was at its peak and industry needed rapid restocking of inventories. The good times unfortunately didn't last too long and one witnessed poor airfreight growth in the last quarter of 2018.
"This downgraded the forecast in 2019 and perhaps rightly so. Weakening economic growth in China and the EU in the second half of 2018 is expected to continue through 2019.
"In fact, the IMF has also reduced its 2020 global growth predictions from 3.7 per cent to 3.6 per cent.

Yields Take A Beating

"Yields have taken a beating and credit terms have certainly been far from healthy.
"Additionally Digital platforms have temporarily hit our bottom lines, but one would not see this as a permanent setback, as e-business is the way to go and has its upside as well.
"But all in all, it has been a year where the best is like the worst," Keshav Tanna smiled.

Like Déjà Vu All Over Again

"It seems the year 2020 will start with similar challenges as there are no clear upward trade indicators in sight, not only for India, but globally—the major challenge we are facing right now is Brexit!
"However, Africa and Latin America could be some bright spots.
"African airlines seem to be benefiting from Asian trade, while Latin America is benefiting from an ever so slightly improving Brazil.
"Caution may be expressed for Latin America though, because it is a highly volatile market and current economic conditions in Argentina could negatively impact the airfreight market.

The Pharma Lifeline

"We are handling pharma," Keshav said, "and in fact that is one of the only major commodities that has kept the airfreight market alive.
"Volumes to the U.S. are stable. However, to the rest of the world there has been a slight decline—at least for us.
"This pharma commodity however, will pick up sooner than other air cargo commodities," Keshav assures.
Tirthankar Ghosh

For Part 1 in this series, click here.