OK you are desperate to get out to a meeting.
But hear this . . . it is February, a grim anniversary of the world in the grip of COVID-19, and the pandemic is still raging everywhere.
So do the math, and take a reality check:
From that view, there is about an ice-cube's chance in hell that any air cargo trade shows or live gatherings make much sense right now, or will take place in 2021.
Those words are the consensus thinking almost everywhere else in the world as you read this blurb.

The Inconvenient Truth

But there's more.
Have you noticed that since every single organized event, trade show, Expo and the like from companies or organization that put an event on has stopped cold now for over a year, that air cargo is doing just fine, thank you?
Business is brisk and the bright shining star in the airline firmament is air cargo and people who yearn to a return, even after the pandemic finally goes to hell where it belongs, will have to stand back a bit and consider a new reality.
"Well I got along pretty well without these expansive trade shows, maybe it's time to reevaluate spending all that time and money and allow Zoom and other methods of contact with my colleagues and customers to take over," is how we hear the conversation advancing.
We are not suggesting that air cargo give up trade shows forever. But we are absolutely certain that the days of a number of these events continuing as cash cows for some companies seem to be numbered.

The Show Must Go On 2021

But paddling against the current, IATA has announced, "World Cargo Symposium will be held" October 12-14 in Istanbul. IATA has also said it will hold CNS Partnership April 25-27 in Miami.

How About TIACA SFO September?

Looking at another announcement that came to light last week from Transport Logistics and TIACA pitching a September event in San Francisco, we get it—the cabin fever rages but what is going on here?
Right now the vaccine is not available in sufficient numbers to grant the broad-based immunities that these getting "back to normal" air cargo trade shows seem to indicate.
UK is in total lockdown as February begins. So is France, Netherlands, Portugal, Ireland, Greece, Austria, parts of Germany, vast areas of India, Latin America, areas of Beijing and elsewhere in Asia.
Last we checked, the place to be anytime if you have to be some place during this pandemic may be Florida.
At least that is where people who live in New York and California reportedly are moving to in droves.
It seems a bit confusing, right?
Here is another thought.
Rather than suspending disbelief, continue to brush up your techno-skills to hold Zoom discussions, join a Cisco WEBEX meeting and watch webinars.
If we are right and the law of a predictable outcome comes in 2021, expect as the date approaches, the live event becomes a webinar or online encounter then what do you do?
Remember what happened last year.
Don't get fooled again.
Look for a money back guarantee that if the "live event" is cancelled, you get your money back, including hotel.
That is the reality of 2021.
Consider for a moment how fluid the situation is regarding regulations. Air cargo events are global gatherings. Currently corona tests are required for international travel and subsequent quarantines, if test is positive. Here in the U.S., federal agencies are looking at a potential requirement that domestic travelers test negative for the virus before boarding planes.
Just last week, WestJet Group announced that it would temporarily cease flying to 14 destinations in Mexico and the Caribbean at the request of the Canadian Government.
We'll leave you with this.
Gary Kelly, CEO Southwest Airlines said, "The fact of the matter is, we're not in control. We don't know what twists and turns that this pandemic will take."
American's CEO Doug Parker said about the same thing recently, "There's a lot of unknowns when or how quickly demand will return."
Be safe. Wear your mask. WE finally made it to 2021. Don't let the blues make you bad.

And What about Virtual . . .

What abut virtual cargo conferences and also those never to be forgotten virtual award ceremonies?
Well first off all, the thing about any, if not most, conferences is networking.
Sure, the big extravaganza conferences like Munich certainly have attraction because of their bigness, but the thing that really works is the networking.
CNS, the yearly Cargo Network Services Partnership Conference is a mid-sized affair that offers a lot of across the table meeting room business accented by some public mixers that offers the best of both worlds.
Digital conferences that try and tell you they got the networking platform are basically whistling in the dark.
There is not yet been a televised or virtual encounter that can possibly offer the effect of the human touch and feel that a face-to-face encounter offers in spades.
Networking is unpredictable, a human journey of discovery. Networking is reassuring and never the same.
Much in the same way weather forecasters cannot ever tell for sure what the weather is going to do, the anticipation and uncertainty of another opening of another trade show renews and refreshes our senses and makes us feel good that there is something new to discover.
You simply cannot do that on an iPhone or a computer.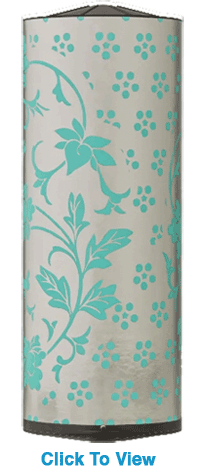 More Rewarding Experience

As for virtual awards. We still think what the great director Billy Wilder said about the Academy Awards in Hollywood.
"Awards are like hemorrhoids," Billy laughed. "Once in a while every asshole gets one."
But awards as it turns out do not seem to go away; some people even pay for them, we hear.
So, our crack research team at FlyingTypers has been thinking about the hijinks of celebration virtually and has come up with what we think should be the ultimate celebration.
Well maybe this is not our idea exactly, but rather an adaptive reuse of a Christmas tradition from Fortnum & Mason, our favorite retail resource full of good ideas in London.
It's called the table bomb. (click photo to view)
Winners should invite their lockdown partners, (think about how nice it is when you are together in the same routine for a long time to do something completely different) to come close and have a party, some canapes and plenty of adult beverages. Send out an invite saying something like:
"Meet at 1800 and we will get bombed."
What better way for award givers to show the love then to send award winners their own celebration for a job well-done?
Imagine the host MC announcing "Best ULD Provider" winners, and everyone joins in around the world applauding as the bombs go off?
Plus, everyone who gets an award and their entourage gets masks, balloons, party favors, party horns in a shower of sparkly flutter!
Is anybody happy?
Geoffrey