Once upon a time in Amsterdam, a team of people the stars fell on operated KLM Cargo.
This group went out and changed air cargo all over the world and their impact endures yet today at KLM and elsewhere.
There was Jacques Ancher, the top cargo executive blazing new trails, and there was Boubby Grin, a marketing and strategy guru, the likes of whom our industry had never before encountered, and may never see again.
Jacques is OK, safe at home in Netherlands as you read this.
Boubby Grin died of cancer in Leiden at age 74 on January 28, 2021.
"What Boubby Grin, who was a true intellectual, did that matters," his friend and colleague Jan Meurer said, "was by careful study; the ability to grasp the big picture; and develop a vision that transformed logistics, not only for KLM but also for the rest of the world as well.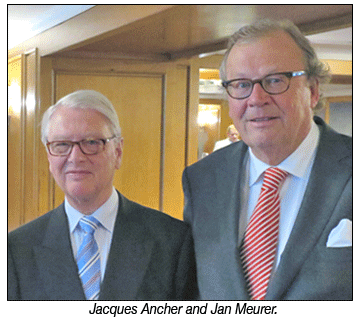 "When I joined KLM Cargo in 1988, (Jan retired in 2006) I gravitated to Jacques, of course and also Boubby," Jan Meurer said.
"With leadership from Jacques & Boubby, our team developed the KLM Cargo strategy.
"He was a very deep thinker, and did not suffer fools easily.
"Logistics to Boubby was science and romance and art and his life.
"From that time inside the offices and meeting rooms at Schiphol, KLM Cargo developed the vertical integration model from manufacturer to consignee and the global transport chain in action, that we know in one form or another today.
"Boubby was a loner, very likeable. We had a great time, both in and out of the business.
"When he died," Jan Meurer recalled, "he had just a few people around him."
"He was a singular force unto himself, who did things his way, but he also went out and made huge contributions to the logistics world.
"Boubby Grin basically spent his entire life dedicated to advancing and developing logistics.
"He loved bicycling and outdoor activities and he had a wonderful retreat in France where he spent time.
"But his passion always came back to encouraging everyone to think in broad terms of how to advance the air cargo proposition at KLM from Combis to Quick Change aircraft to how cargo moved from A to Z.
"I recall the creative center of KLM Cargo with Jacques and Boubby was always very high energy, deep study, long fruitful meetings that served as a foundation for the air cargo business. Surveying the landscape in 2021 those same practices are carried out everywhere today.
"It was a very exciting time," Jan Meurer recalled.
"He could be tough and blunt to be sure but his special talent was the expansive way he approached logistics.
"Boubby brought everybody along for the ride.
"At KLM Cargo, you felt the sky was no limit.
"He was the professor, we were the students given a voice to put his theories into practice.
"Jacques Ancher created an environment where you were encouraged to do your best, and to not shrink away from new ideas but rather to plunge ahead and knowing that Boubby would be there to help things along made it that much easier," Jan concluded.

Word Up Boubby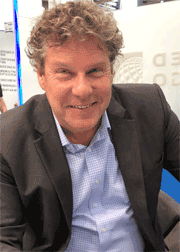 "Not to sound arrogant, but working with Boubby at KLM early in my career was inspiring and exciting and frankly he played a key role in making us the best," says Jan Krems, President of United Airlines Cargo.
Krems and his team at United lead the world in all cargo flights during the pandemic.
"Now 25 years later I can say that his vision was spot on.
"He was a true futurist and thus way ahead of his time.
"And the people who were part of the KLM clan in those days, we were fearless and famous as such.
"I can tell you we still use these strategies in many board rooms today.
"Boubby… RIP," Jan Krems said softly.
"An airplane doesn't mean anything to us," Boubby told the publication Aerlines in 1996.
"We put cargo as easily on a boat or in a truck.
"There is a tendency that after 40 to 50 years, differences in a sector start to fade.
"When this happens to a business, you have to be cautious.
"Most cargo air transport services are offered by forwarders, not by airliners.
"The client does not care how the forwarder does his job, as long as his cargo is delivered in good fashion.
"The forwarder does so on his own account and liability," Boubby Grin said.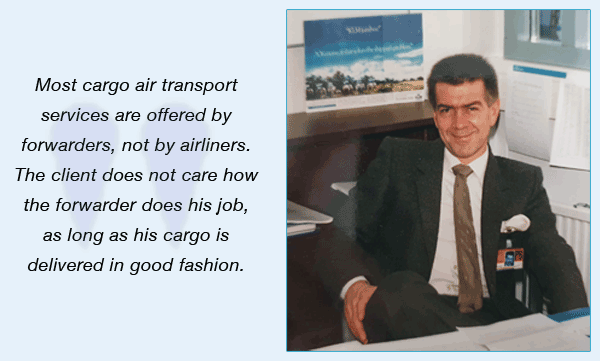 Becoming True Blue


"When I came to work with KLM at the Marketing division (1969)," Boubby told Aerlines, "that operation was a big unsegmented division, marketing all KLM activities.
"I was posted at the cargo account, primarily with the task to make commercial analyses.
"In 1969 there was no real cargo division at KLM, only the marketing part and some operational services, although air cargo was already in the KLM services since the 1920's," Boubby said.
The thing about Boubby is that he never backed up, even at 74.
His friend and colleague Stan Wraight (right) remembers:
"Boubby and I shared ideas, information and debated in the friendliest way how to get the message across that we (air cargo) must change."

Visit To Another Planet

It may be difficult in our COVID-19 world to find the time to remember, especially when we are often these days stuck in the middle of jokers and clowns.
But Boubby was the real deal.
How to explain KLM Cargo during the Boubby Grin time is a horse of a different color.
It was all so high adventure. These people were excited and engaged and nothing was beyond imagination.
The electric tenor was all around.
Here is an example of that time, a small one perhaps, but I think revealing.
KLM Cargo, based in the City of Rembrandt and Vincent, decided that this arts and flowers hub of the world should carry that culture forward to people everywhere. Under the aegis of Jacques Ancher, an outreach project was launched, a first of its kind for our industry.
KLM Cargo set about placing galleries of original art and sculptures in offices and even in cargo operations at Schiphol that were created and submitted by local artists from worldwide destinations served by the airline.
In most cargo facilities you might have needed a tetanus shot to enter a working cargo operations pick-up and delivery area.
But at KLM Cargo, the spirit of people all along the supply chain challenged all the senses and was inclusionary from top to bottom.
At KLM during the era of Ancher and Boubby, the art of cargo and the world was presented as an uplifting concert.
Today that chorus is diminished amongst us, stuck here in the mortal coil.
We are missing his voice as we celebrate the life of Boubby Grin.
Happy landings always, Boubby.
Geoffrey