Nearly three million people live and work in Qatar, a peninsula shaped somewhat like a Dover Sole, that declared its independence in 1971. Its capital is Doha and perhaps many of you have heard of Doha apropos the famous Doha Round trade talks (the Doha Development Agenda) which were launched in November 2001. Coming two months after 9/11, the Agenda did not have a smooth ride into the new millennium and got stuck somewhere in the "modalities" blues after 2015.
On March 1, 2021 Dr. Ngozi Okonjo-Iweala will be the first woman and the first African to be chosen as Director-General of the WTO, which presides over the Doha process. Whether this means a re-launch of the process, only time will tell: we are all here to listen and wish Dr. Okonjo-Iweala all possible success. Sure thing, the world could do with a shot in the arm from greater trade facilitation, as severely constrained by the COVID 19 pandemic as it is at this point in time.
Let's get to business. Why are we so interested in Qatar? Well, it's the airways, dear… The airways are the carriers of innovation and prosperity for the world, what else?
Qatar Airways has been turning the moon to gold for the "Night Animal", as the air cargo business has been referred to in some quarters for the past 80 plus years. So this airline has become a real thoroughbred in the not so wide club of the best.
In early January (photo above) Qatar Cargo added three brand new Boeing 777freighters and now has a field of dreams including 30 all-cargo aircraft. During this time, with cargo having a field day for once in the history of aviation, this looks like a pretty good position.
QR Group Chief Executive, His Excellency Mr. Akbar Al Baker declared: "With the arrival of these new freighters, we are injecting much needed capacity in the market helping support global supply chains at a critical time during the pandemic. The added capacity will enable us to support the logistics around the COVID-19 vaccination which is projected to be one of the greatest logistical challenges for the industry."


WeQare Tips Its Wings

Meantime Guillaume Halleux, Chief Officer Cargo, has guided his team landing QR at the top of the world in annual tonnage.
Beginning in July 2020, Guillaume delivered a global throwdown in a unique and absolutely original outreach program for air cargo called "WeQare".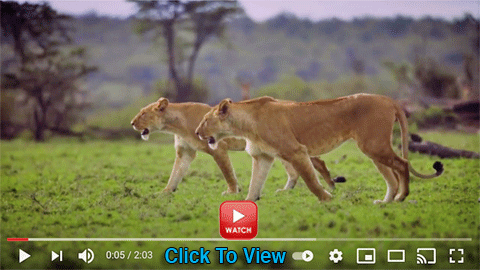 WeQare is not complicated, but rather a simple expansive message of inspiration and commitment that debuted during a time of greatest uncertainty as the pandemic surged out of control everywhere. Has anybody noticed "WeQare?" If not, keep calm and read on.
Forbes Magazine recognized Qatar Airways Cargo recently for expressing a positive, straight to the heart, simple human emotion in words that everyone can embrace during the COVID-19 crises.
"'Qatar Airways—Because We Qare,' has done a great job applying this marketing strategy," Forbes wrote.
So now being careful, not allowing altitude above attitude, Guillaume is determined to keep the WeQare initiative moving forward . . . to what else can be done to advance the greater good.
"Sustainability - environment, society, economy and culture are being implemented at all levels of our business," he said.
As example, "Night Animal" Qatar Cargo extends some love and mercy to the animal planet.
The particulars of all of that are here.
The take away is: while all of us advance delivering millions or a billion doses of vaccine to the world population to insure life and health, we can all still find some room for additional love and mercy.
Helping others after all also helps us as well.
The smile you send out most always comes back. "If you are worried and cannot sleep, try counting blessings instead of sheep," seems to be the gentle, if not remarkable, in 2021message here. https://www.youtube.com/watch?v=nMO0S-d9cqc
Kudos to Qatar Cargo, we say.
Can't wait to get back to travelling, to spend some time on that cargo ramp in Doha where the night is brighter than day.
Geoffrey