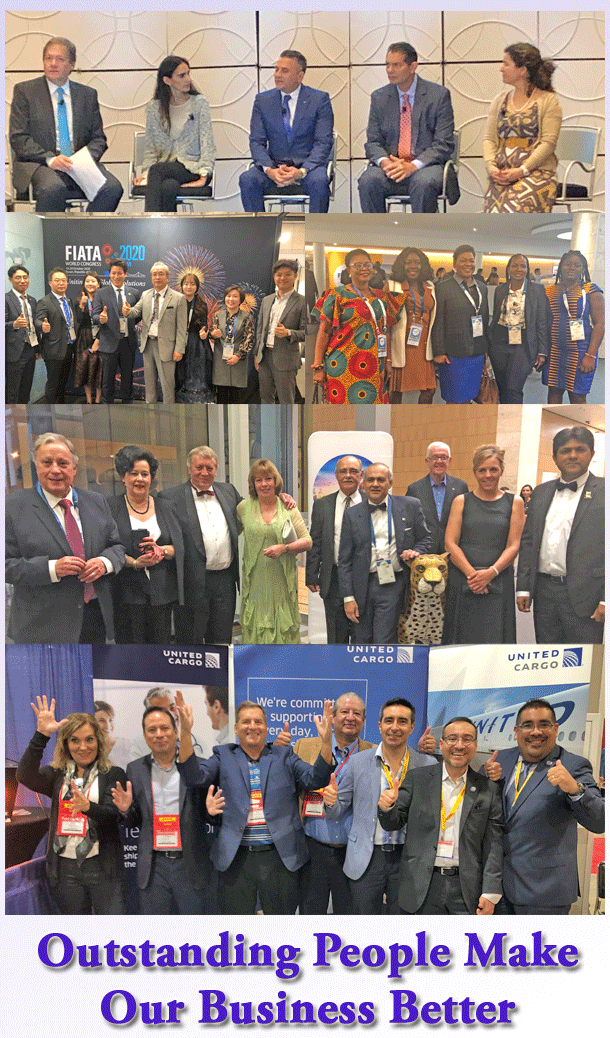 As late 2001 turned into 2002, I had just left airport consulting firm LeighFisher Associates to start my own cargo-focused firm and was managing (on a part-time consulting basis) air cargo affairs for Airports Council International – North America (ACI-NA), which needed supplemental support and I was available. Not only was it financially helpful to my then-fledgling firm but I gained invaluable insight into how an effective trade association operated and how associations cooperate when circumstances require.
My chief responsibility for ACI-NA was to help represent the interests of airports in three air cargo security working groups established by the Transportation Security Administration (TSA) in the aftermath of 9/11. The lead for ACI-NA on this matter was Ian Redhead – now a Deputy Director for the Kansas City Aviation Department but then ACI-NA's VP of Technical Services, including security. Anticipating that the airports community could need extra voting strength, we (ACI-NA) secured inclusion in the working groups of the American Association of Airport Executives (AAAE).

The TSA representatives leading the working groups were receptive to such suggestions, wisely leveraging the collective wisdom of dozens of industry professionals. I hesitate to list the TSA representatives who led and supported the effort but particularly effective was Elaine Dezenski (now Managing Partner of LumiRisk LLC in Westport, CT) who served with the U.S. Department of Homeland Security until April 2006. She may have been the youngest person in the room, but Elaine proved prodigiously able to manage inter-association squabbles, reprisals of labor/management conflicts and just mercurial personalities.
For anyone who remembers the industry and legislative panic that followed 9/11, these working groups can partially be credited for the air cargo industry avoiding what would have been unproductive knee-jerk mandates. The working groups championed threat-based approaches distinguishing between belly and freighter cargo, as well as what would become the certified cargo screening program (CCSP) recognizing verifiable protection of the chain of custody as a necessary substitute for 100% on-airport screening.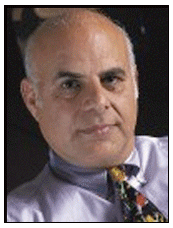 Stephen (Steve) Alterman (left) was there to represent the Cargo Airline Association (CAA) but was the de facto ringleader of the participants from the industry side. I have no recall of our formally electing him, but Steve's experience and demeanor naturally led to that conclusion. He had begun his aviation career in 1968 in the Bureau of Enforcement for the United States Civil Aeronautics Board (CAB) and was promoted to Chief of the Legal Division. His work for the CAA began in 1975. He had no need to cajole.
In those working groups, I first met Brandon Fried who has now been the Executive Director of the Airforwarders Assocation since 2005. It was also where I met Debby McElroy who was then President of the Regional Airline Association before joining ACI-NA in late 2006. Debby still works for ACI-NA on special projects, including their Air Cargo Committee. Chris Bidwell was then Managing Director of Security for the Air Transport Association before joining ACI-NA in late 2008. Chris is now ACI-NA's Senior Vice President of Security.
I reference these contacts to demonstrate how talent sticks around in our industry and how much experience remains at our disposal. The fluidity with which representatives have moved from one trade association to another also indicates an overriding spirit within organizations that vigorously champion their individual priorities in adversarial contests when necessary but remain mindful that relationships between associations must be preserved healthily enough to reconvene for common purposes. That awareness helps dampen enthusiasm for gratuitous grandstanding.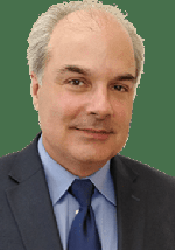 To check my beliefs about relationships between aviation trade associations, I called Dr. Stephen (Steve) Van Beek, (left) who is the Director and Head of North American Aviation for global consultancy Steer Group. We first met when Steve was Executive Vice President for Policy of ACI-NA from 2001 through 2006. He also would later serve as Interim Head of Economics for ACI – World. Prior to those stints, Van Beek had been Associate Deputy Secretary at USDOT and Head of its Office of Intermodalism.
In my opinion, he is in the top echelon of aviation policy experts in the world, so I trust when Van Beek observed that on 80-90% of trade issues – certainly on COVID responses – the various trade associations work collaboratively.
Establishment of regimens for rates and charges are more subjective and therefore fertile for disputes between IATA and ACI (championing airlines and airports, respectively) but the need for cooperation on security, for example, minimizes the temptation for "scorched earth" tactics. Van Beek observed that the "excise tax holiday" mandated by the CARES Act is exemplary of the delicate balancing act between temporary policy that may be necessary for the health of the commercial sector but impacts the ability to fund priorities maintained by the public sector.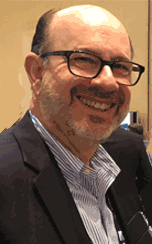 The Airforwarders' Brandon Fried confirms the benefits of cooperation. "The key to success in Washington lies in coalescing with other associations representing different constituencies with similar interests. Our members continue to benefit through its ongoing engagement with ACI-NA not only with airport cargo policy issues but in partnering to produce one of the most successful annual events in the air cargo industry," said Fried. The event that Fried references is the annual air cargo conference and exhibition co-hosted by the Airforwarders Assocation, ACI-NA and the Air and Expedited Motor Carriers Association (AEMCA). AirCargo 2021 is entirely virtual in bimonthly increments (Agenda/AirCargo Conference ). Having helped to organize a few of the conference when ACI-NA still operated alone, I can confirm the partnership allows ACI-NA to effectively access forwarders and other segments of the air cargo industry reluctant to participate in events hosted solely by an airports trade association.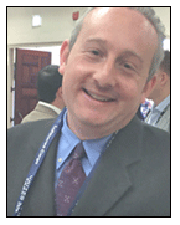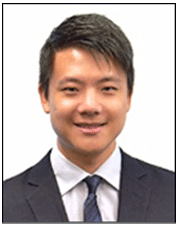 The current Chairman of the ACI-NA Air Cargo Committee is Adam Rod (left) whose full-time job is Assistant Commissioner of Planning for the Chicago Department of Aviation. The fore-mentioned Debby McElroy serves as Committee Secretary coordinating the initiatives and activities of the Committee with the larger trade association. McElroy was preceded in this function by Ashley Sng, (above right) who recently joined Amerijet International in Miami. Sng briefly worked for IATA immediately before joining ACI-NA in 2016.
In a joint email from Adam and Debby jointly representing the ACI-NA Cargo Committee, cargo security was as much a focal point as when Debby and I first met nearly twenty years ago. "Balancing security vs. efficiency in the air cargo universe – and specifically at airports under many federal regulations like FAA, CBP, and TSA – is a perennial challenge. Safety is always paramount, and no professional wants to purposely compromise it. A current challenge for airports is complying with the ICAO-mandated phase out of the account consignor program, which essentially necessitated 100% screening of outbound international freight for cargo carriers. This is quite difficult during a pandemic, when the industry is experiencing increased cargo volume and the responsibilities associated with transportation of the COVID-19 vaccine."
On the subject of industry partnerships, Rod noted "the supply chain is a complicated, diverse universe, made up of various interests to accomplish an essentially unified objective. ACI-NA represents the airport perspective. To solve challenges in moving over a trillion dollars in air freight each year throughout North America, you need to engage and interact with colleagues, experts, and businesses from across the air cargo spectrum. That includes freight forwarders, truckers, brokers, airlines, and all others involved. No matter our differences. Besides efficiently pooling our resources toward a common goal, our current "AirCargo" conference structure among AEMCA, AFA, and ACI-NA pervasively keeps that communication and collaboration very strong." Adam recognized that it has not been possible to safely convene the annual event in-person at a time when air cargo is the subject of unusually high interest among airports. One of the best-attended editions of the former ACI-NA Cargo Conference was held in Los Angeles soon after 9/11 when air cargo security challenges resulted in timely content and exceptional participation.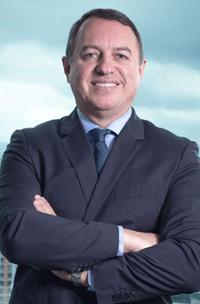 In an interview with Air Transport News (February 28, 2021), ACI World's Director General Luis Felipe de Oliveira (left) conveyed an encouragingly familiar message. "From the beginning of the crisis (the pandemic), ACI World has been active with ICAO, the WHO, IATA, global governments, and regulators, advocating for members. This year in particular, airports, airlines, governments, and regulators have looked to ICAO and its Council Aviation Recovery Task Force (CART) to provide practical and consistent guidance to the industry and governments."
While a few high-profile individuals in our industry changed titles and employers in the last year, I never felt any alarm that work would cease due to vacancies. People whose names may be less recognizable quietly complete critical functions – just as they always have done. Sufficient experience and wisdom are readily accessible if one simply knows where to find them.
I have also been reassured by the applied experience of having observed how our industry – at the individual and corporate levels, as well as trade associations representing them – puts aside differences when critical challenges require cooperation. I never doubted that airlines, forwarders, handlers, trucking companies, airport operators and regulators would rise for the common good of the citizens we serve.
Michael Webber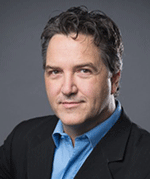 Postscript: Principally operating his own Austin, TX-based consulting firm serving airport operators on cargo issues, Michael Webber also works (on a consulting basis) with the World Bank on air cargo-oriented projects. Just as he seemed to be indicating that he may be ready to leave the air cargo industry entirely, he shared with us that he accepted an invitation to join the Airforwarders Association's Cargo Congestion Committee. Old habits die hard.