Indian aviation is passing through its most difficult phase.
In a financial crunch even before the pandemic started, with the second run of Covid this time around, the aviation sector is predicted to see possible downsizing or as Reuters put it, "have their planes repossessed by lessors as a surge of COVID-19 infections roils travel."

Forwarders Apprehensive

As metro cities Mumbai, Delhi and Bengaluru go for stringent lockdowns, forwarders are apprehensive.
The lockdowns are certain to impact manufacturing and push air freight down. To top it all, fewer flights will mean space constraints and higher rates.
Passenger numbers have been going down steadily. Ratings agency ICRA pointed out that for April 2021, domestic passenger traffic has been estimated at around 5.5-5.6 million. That will be a decline of around 29 percent compared to 7.82 million in March 2021. Simply put, the domestic passenger traffic will be lower than the October 2020 levels.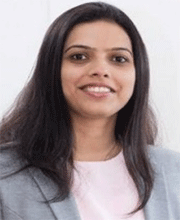 On the part of the airlines, capacity for April 2021 was lower by around 15 percent compared to March 2021 (around 60,300 departures, against 71,300 departures in March 2021). That shows the declining demand scenario arising basically from fliers unwilling to risk travel by air due to the rise in Covid-19 infections. Incidentally, domestic airline operations were shut down completely during April 2020.
Kinjal Shah, (left) Vice President & Co-Group Head, ICRA said that "the number of flights departing has also gradually declined from February 2021 onwards, with the average daily departures close to 2,000 in April 2021, down from 2,300 in March 2021 and February 2021.
"The average number of passengers per flight during April 2021 was 93, against an average of 109 passengers per flight in March 2021."

Capacity Going Up

This despite the fact that the Ministry of Civil Aviation (MoCA) permitted increasing the capacity gradually from 33 percent, with effect from May 25, 2020, to 80 percent, with effect from December 3, 2020.
The 80 percent increase continues till May 31, 2021.

The Cash Flow @ IndiGo

In such circumstances, the country's largest cash-rich carrier (by pax numbers) IndiGo has decided to raise equity to tide over the crisis.
In a letter informing the National Stock Exchange of India Limited and the Bombay Stock Exchange, on May 10, 2021, InterGlobe Aviation (IndiGo's parent company) said that the "Board of Directors of InterGlobe Aviation Limited … approved the raising of funds for an aggregate amount not exceeding INR 3,000 Crores (Indian Rupees Three Thousand Crores/USD$450.941 million) through an issue of equity shares…"
Incidentally, the move came barely months after IndiGo's parent Interglobe Aviation discarded plans to raise up to $543 million in January this year when the situation was better and a faster recovery in air travel was seen.

PAX Numbers Tanking

With passenger numbers decreasing every day, Reuters quoting an analyst said that "cash burn is expected to rise to $3.4 million a day, a level last seen in September from $2 million a day at the end of 2020."
IndiGo will be able to weather the turbulence but it is the smaller carriers that will be most affected. With little or no government assistance, the smaller carriers would need help. And with deaths all around, fewer jobs and incomes coming down, the comeback to domestic travel will be delayed, in fact, according to analysts, not till the first quarter of 2022.

International India Flights At Nil

Worse still is the fact that there is hardly any international travel.
Almost all nations have stopped Indians from flying in. The charter flights that operated in the air bubbles, including to the UK and U.S. too have been stopped. These charters provided revenues to smaller domestic carriers like SpiceJet and others. International traffic will be expected to reach pre-COVID levels only by 2024, according to CAPA.

Underworld CarGo at Indigo

What then about cargo?
IndiGo that referred recently to its cargo activity below deck, as life in the 'underworld' is keen to ramp up its cargo operations.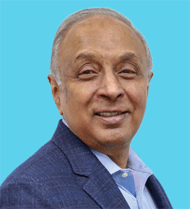 As CEO Ronojoy Dutta pointed out some time ago, "CarGo (that is IndiGo's cargo division) has been a success story over the past year, creating new records, but our belief in the cargo business goes beyond the special circumstances right now."
Recently, the carrier signed a letter of intent for two A321 passenger-to-freighter conversions and is looking out for two more planes.
These aircraft, the first to come online by June 2022 will join IndiGo's fleet of more than 280 aircraft.
Because of COVID-19, the affect on air cargo is being felt with international airlines stopping flights from and to India.
With fewer passengers, domestic routes would also see fewer flights.
The reduction in belly space for cargo due to fewer passenger flights is having an impact.
Can the cargo-in-cabin flights make it up?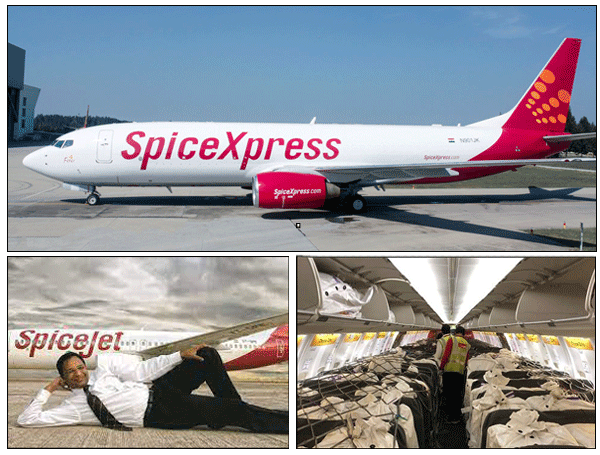 SpiceJet Discovers Cargo

SpiceJet, which has ramped up its cargo services in the last year-and-a-half, said that it has done well as far as passenger and cargo services are concerned and that it had enough cash to keep flying. The cargo division SpiceXpress has 19 cargo aircraft, including five widebodies. Even so, it has started meeting investors for further capitalization. There are reports too that SpiceJet expected compensation from Boeing for the 737-MAX aircraft it was supposed to receive.
In such a situation, if lessors demand to be paid on time and are adamant about not writing off debts, the smaller carriers in India would have a very tough time.
TG