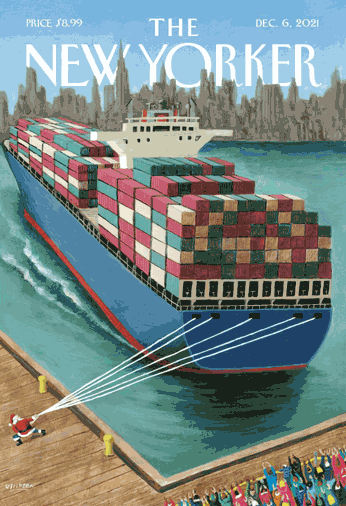 Christmas 2026
Never mind 2021, what will Christmas look like in five years?
According to
Huffington Post
, which talked to Paul Hunter, a professor, who is an expert in infectious diseases at the University of East Anglia; the professor thinks it's too early for anyone to say if Covid will be impacting Christmas in five years' time, as it depends on so many factors. But he does agree with some others that vaccines will not be enough to control the pandemic on its own.
"What was probably the last big Coronavirus pandemic was in 1890, 130 years ago, and that really lasted four to five years in total," Prof. Hunter said. "That virus (betacoronavirus OC43) is still around, but today is just another cause of the common cold. But this time around with Covid, we have had vaccines and we did social distancing, so that time scale could be extended."
The prospect of another cause of the common cold would seem to be an improvement under the current COVID circumstances.
Meanwhile down at the waterfront, it looks like all-hands on deck unloading the ships that go down to sea on the cover of the current
The New Yorker
Magazine.
You wouldn't expect St. Nick to let a kid down, would you?
Speaking of living in doubt . . . The JFK Air Cargo Association Holiday Party scheduled to make its big comeback December 16 in New York City has been cancelled as concerns over rising cases of COVID, and people frankly looking for one less thing to worry about.
Never doubt that the party animals look for their first chance and will run for daylight.