Getting To Know You . . .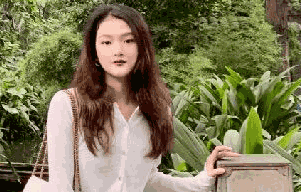 One of the more pleasant aspects of utilizing the popular Linkedin platform for business and further enhancing the human experience, is meeting new people.
Of course, we are all here to get as close to the best people as possible to tell the air cargo story and to also uncover new horizons.
So, rather than a simple emoji or a thumbs up why not spend a few minutes each week sharing voices and thoughts worldwide?
Via Linkedin we met Ellie Jiang.
Ellie is a 25 year-old freight forwarder who works at Proair Logistics Co., Ltd in Shenzen, China.
Right now during this time when space (more so) takes priority over rate, it's certain that this company, filled with bright-eyed young logisticians, is up for any challenge.
"I chose logistics because I like challenges, and this work is certainly a challenge for me," Ellie writes.
"At Proair Logistics, one of our key values is that we are customer-centric.
"We have a professional team, did 36 charters in 2021, and in addition to Freight All Kinds (FAK), we regularly handle Dangerous Cargo.
"What's more," Ellie assures "we have competitive rates and good service.
"Every day we help customers find solutions and handle all kinds of shipments," Ellie Jiang assures.
Founded in 2010 by Kevin Xiao and others in Shenzhen, Proair during the past decade has created logistics branches in Hong Kong, Guangzhou, Ningbo, Chengdu, Beijing, Dalian and Shanghai.
For more click here.