Etihad Cargo in partnership with Etihad Airport Services and Abu Dhabi Airports to launch a new state-of-the-art pharmaceutical cool chain facility. The facility will will double Abu Dhabi Airport's cool chain storage capacity and enhance the airport's capabilities for the storage, handling and transportation of cool chain products. Etihad Cargo's customers will benefit from the carrier's International Air Transport Association (IATA) Center of Excellence for Independent Validators (CEIV) Pharma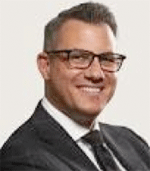 certification for pharmaceutical and life science. Martin Drew, (left) Senior Vice President Global Sales & Cargo at Etihad Aviation Group. "This joint venture located at Etihad Cargo's hub at Abu Dhabi International Airport provides the perfect location to link the Middle East to not only Asia and Europe, but also the U.S. and Africa, so life-saving medicines and the latest treatments can be transported seamlessly around the world to those that need them the most.". . .
Hans Hickler (right) joins Seko Logistics as president of the Americas where he will oversee the company's development plans in the region. Hickler will have operating authority and responsibility for the Americas Region including people growth and commercial development, operations and customer experience, cash management and compliance and regulatory. Based in Fort Lauderdale, he will report directly to chief executive James Gagne and chief operating officer – international, Steen Christensen. Well known in the logistics industry he has worked with Seko over the last seven years in an advisory role, and prior to that he was with Agility Logistics and before that at DHL. Hickler said: "I'm excited to be at the company full-time after working for several years as a strategic thought partner. I'm looking forward to being a part of such an aspirational and forward-thinking organization." . . . Lufthansa Cargo's seven sales regions are now mapped into five, enhancing the focus on the customer, simplifying the structure to increase speed to market and

support the new phase of growth at the company. Stephanie Abeler, formerly Head of "Sales & Handling Midwest USA", takes over the responsibilities of the newly created America, a merged region of North and South America. She will remain based in Chicago. A single European region consisting of Eastern & Northern Europe and Western Europe will now be headed by Oliver von Götz in Frankfurt.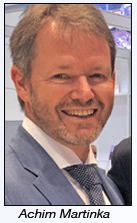 The region of Middle East & Africa will be expanded to include the markets of South Asia & the CIS region and is headed by Dr. André Schulz, based in Frankfurt. Achim Martinka, who has headed Lufthansa Cargo's German sales as Vice President Germany has expanded his area of responsibility to include the markets Austria and Switzerland, thus leading the newly created DACH sales region. The structure of the Asia Pacific region (except for the South Asia market) remain the responsibility of J. Florian Pfaff based in Singapore. Digital Sales, which was previously a head office function is now defined as a customer-facing function led by Marcel Kling. All managers of the Sales Regions as well as Digital Sales will report to Ashwin Bhat, the Chief Commercial Officer of Lufthansa Cargo.