Spring is silently creeping into the landscape. I had left Turin with little green and no foliage on the trees and today I can see the colours changing to a pale, pastel hue of green all around me. Each time the cycle repeats a new lifecycle begins. One wonders whether all the change we appreciate is just an illusion, and we are in fact trapped in cycles repeating themselves. Yet progress is perceptible, today's services are in general safer and more efficient, in particular in areas such as aviation and aircraft. Flying fifty years ago was a profoundly different experience.
But some believe it could have been quicker, if progress was free to do its own work: on March 23rd 1973, precisely 50 years ago, Alexander P. Butterfield, (left) Administrator, Federal Aviation Administration from 1973-1975 signed off the order to limit the speed of civil aviation to Mach 1 "one of the most destructive acts of industrial vandalism in history," as Alex Tarbarrok puts in his book: "this speed limit has naturally distorted the development of civil aircraft. For fifty years, the aviation industry has worked to improve subsonic aviation. Commercial passenger aircraft are safer and more economical today than they were in 1973, but they are no faster. If we had propagated the rate of growth in commercial transatlantic aircraft speeds that existed from 1939 to the mid-1970s, we would have Mach-4 airliners by now. But the overland ban put an end to all that. It made small supersonic aircraft, which need to fly shorter overland routes, essentially illegal, closing off the iteration cycle that could drive progress in the industry." I am thankful to Mario Ottiglio and his HLG newsfeed for drawing our attention to this point. This allows me to return first-class into my tale about the FIATA HQ as the second day was occupied – inter alia – by other two Institutes: Customs and Airfreight.
Let me start with Airfreight, even if scheduled later in the day, as this is probably more interesting for our readers and is precisely the part which made me think of endless cycles and the fact that mankind is trapped in courses and recourses as G.B. Vico described in his masterpieces. In essence the idea is always the same: "the" global Cargo Programme must reflect the reality of today's industry, where forwarders are partners in services to shippers with the airlines. This was the quintessential part of 2016 Dublin IATA/FIATA statement. In 2020 IATA closed the book without coming to the end, as we have been told.
Let me start by issuing an apology. I sincerely hope that I have captured the essence of the FIATA HQ discussion faithfully and without prejudice. I am exercising my memory to its limits, but if anyone of the distinguished participants feels that I have incorrectly reported their statements, I shall be more than happy to rectify at the next available opportunity.
Champions of the IATA/FIATA modernisation process such as Glyn Hughes, Hermann Donker, Bill Gottlieb, etc. being now either retired or elsewhere occupied, the discussion on the Air Cargo Programme modernisation was anyway still central. The questions on the table were if not identical, quite similar to those we have debated for more than a decade. On behalf of the secretariat, Andrea Tang gave a recap of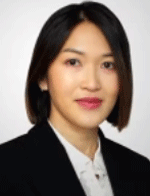 FIATA's cargo programme journey, tracing the steps back to when the talks with IATA started about the agency programme years ago. "The agency programme still in operation today is derived from a model from the past." Despite the work done and "good cooperation", unfortunately "due to an impasse" the talks were terminated by IATA in 2020. The idea now is that FIATA would want forwarders to have a voice to prevent something that could be seen as unfair or unilateral. FIATA want to ensure that the programme implemented in future be workable in all regions. Representatives from all regions concurred, Jorge Heinermann for Latin America stated that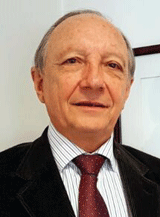 "the region had a very good relationship with IATA", common talks being already at 4th meeting, with "a good negotiation," where "we try to make decisions unanimously." Jorge also said that the "Negotiations started 20 years ago. There are not so many problems in our region, it works very well. Maybe some issues with dangerous goods… as prices increased." Mexico was said to have issues regarding the guarantees, but it was noted that this is not a problem at regional level, the negotiations are in a good way and "we have obtained what we wanted."
Keshav Tanna for IFCC region Asia Pacific apologised on behalf of Paul Golland and read Golland's comments, which sounded less enthusiastic. Speaking as the Chair of FAPA, Golland was disappointed at the cancellation of the cargo programme, Australia being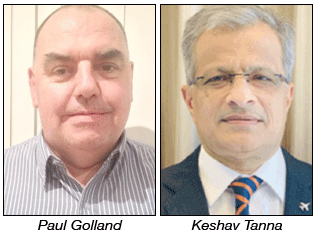 incomprehensibly rejected, despite a 99% clear payment record. There are many regulations to be complied with, a modern programme is required that reflects forwarders being partners of the airlines and not agents. CASS rules for Asia Pacific lack consistency. Golland's discourse ended with the indication that a single global programme be introduced sooner rather than later. Keshav Tanna concurred in his own comments: CAMP did not take off and the agreement of Dublin never came to fruition. In this long process the assistance of those who know the entire history of this relationship is very important.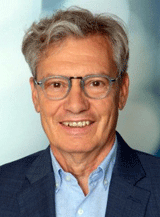 Markus Muecke, speaking as Chair of the European Air Cargo Programme Regional Joint Council, said he had started his career in the airlines and then worked as a forwarder. Muecke was elected to fit this demanding position, being the first chairperson from the forwarders' side. In close contact with the ombudsman, Markus said there had been interactions, trying to keep the communication going. "The IATA resolution covering the programme dates back from 1976 . . . I have had inquiries from all over the world, as members did not know where to go." Markus then gave account of the magnitude of the programme: 41 countries are part of the European programme. Out of a 151 billion global freight market, 20 billion is out of Europe and the European market is probably worth about 80 billion. There are rules and regulations we need to comply with, e.g. dual use: export import transit rules can hit forwarders in any part of the world. European air freight is also multimodal as consignments are moved in all transport modes. Safety and Security is a top interest for airlines, and cyber security involves both parties. How many agents have we globally, asked Muecke. Out of 14.000 and the CASS associates, 5,000 agents and 1,800 CASS associates are Europeans. He also quoted Freightos doing 600 million turnover to ask whether CASS was still the main payment platform. Markus Muecke also asked how much of the 20 billion is not paid? Not 50 million, not 20, but only 7 million is unpaid, was Muecke's innuendo. So money is collected very well, he concluded. Muecke also stressed the multicultural environment of the EU programme, where one subject of the agenda was always agreed upon "we do not want to let it die", as we have "lost our voting rights…" he admitted. One country is completely excluded from CASS and that is the USA. In conclusion the global network need work together to keep forwarders' right to express opinions in the records.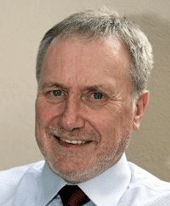 Paul Cheetham (right) spoke on behalf of Region Africa Middle East: there is optimism and pessimism in talking to colleagues. Cheetham mentioned the history of the IFGB with 6 + 6 representatives and said in RAME's 70 countries, i.e. 40% of the countries in the world, only 19 have a national forwarding association, with 512 IATA cargo agents. There are many agents which are neither agents nor represented by a national association. IATA's statistics tell us that Africa by far had the largest post-COVID growth and this will double in the next five years. It is vital that a modern air cargo programme is introduced reflecting how cargo is dealt with today. And it must include a provision for joint councils in all regions. A comparison with the reality of the Canadian Council was then provided by Andrea Tang.
In the following Q&A Markus Muecke said that more engagement on IATA's side is required in Asia.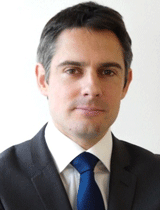 Florent Noblet of TLF, France introduced a new element: forwarders should be observing what is happening now between IATA and different maritime interests. Admittedly, this is not a classical topic for a cargo programme, but the question on what is behind this partnership was interesting for the discussant, and for the entire sector I daresay.
Markus Muecke questioned what was the utility of CASS, regarding data exchange and payments and his impression was that perhaps CASS is not even used in the best manner.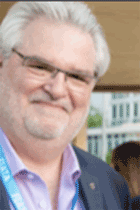 Bill Gottlieb (left) from Canada said Canadians were happy with FIATA's presence at the meeting and suggested there could be a common position supported by FIATA with the other councils.
Stephane Graber, FIATA's DG, intervened on the risk of taking decisions that could be in contrast with competition law, on FIATA's side this aspect being considered very seriously. The consultations with the other regional bodies appeared to be a very good idea as the programme "must be global", but caution is required here as well, as it should not be or be seen as a coordinated action that could become competition sensitive. The work on the global programme needs to be accurate. In principle airlines support a global programme, but are equally aware of the competition rules limits.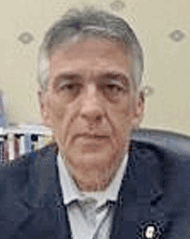 Mr Luiz Antonio Silva Ramos, of Associacao nacional das empresas transitarias, agentes de carga aerea, commissarias de despachos e operadores intermodais (ACTC) from Brazil returned on the topic evoked by TLF and said ship-owners are buying airfreight companies and building a situation whereby small companies cannot compete with them. Mr. Heinermann replied that agreements outside of IATA are not within the agreement, so it might depend on local situations.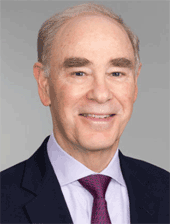 Richard Gluck, (left) FIATA's VP and former chairperson of the Advisory Body Legal Matters, stated that the cargo programme that is running outside of the U.S. is not allowed in the U.S. and the U.S. model could also work in other parts of the world. There have been attempts in this direction and this should be taken into account.
From Tanzania came a request for both FIATA and IATA to assist more in the region: more training is required in the local industry, but the level of fees could be an issue. Only two institutions being accredited for dangerous goods and fewer freighters coming to Africa despite increasing volumes were also signalled.
Considering the long account of the Airfreight Institute session, maybe we shall have to leave the other morning topics to another time. I shall however try to keep you for another couple of minutes to reflect on the Airfreight and Security Cross-Disciplinary Panel, which closed the afternoon with a discussion that created mixed feelings in the attendance, and I hear even a few ripples outside of Geneva.


The panel's no-nonsense concept challenged everyone in the room: 'Effective Handling and Transportation of Unit Load Devices: Addressing Safety, Security, and Best Practices in Airfreight'. Christopher Licht, Managing Director, Çelebi Aviation Holding, André Majeres, Head of Cargo Operations, Mail and E-commerce, IATA (International Air Transport Association) and Dawit Woubishet Teklemariam, FIATA Airfreight Institute Chairperson, were the discussants, coordinated by Niels Beuck form Germany, Chairperson of FIATA's Advisory Body Safety and Security, and all were explicit in their statements.
Beuck introduced the topic saying that there is concern about the use of ULD regarding safety and security. Licht observed that "everyone involved with a ULD is directly involved with airfreight safety." The discussion then veered to the issue of training and bringing staff to the right level, considering there can be no compromise on safety.
During the open debate, we apprehended that ULD's can be covered by foil so that there is a guarantee that the unit has not been tampered with, in particular when Regulated Agents work at the ramp. Markus Muecke affirmed that it is a legal offence if an agent does not operate correctly.
Then André Majeres took the floor and admittedly resumed IATA's 20 years old Master Operating Plan (MOP): there are standards for an efficient operation and there is a gap analysis, he said, to see if you are operating in compliance [with IATA's rules]. The operational risk assessment (ORA) assists in targeting the weak points. My impression was that the presentation was in fact a lecture, teaching a class. The discussion which followed showed that there could be conflicting standards and different level of compliance that are required by different airlines, despite all efforts to seek harmonisation. The moderator inquired about possible cooperation on training and DG handling and André Majeres replied by highlighting IATA's initiatives and their validation processes.
In conclusion, IATA's message was: "ULD's are aircraft parts and the only one that goes into multiple hands, so regulations applicable to the airlines must be complied with; auditing will be required; IATA want to cooperate and provide any kind of information necessary".
Dawit Woubishet Teklemariam concluded that ULD management is critical for airlines and challenges include lack of automation and inconsistence in tracking. Benchmarking policies and digitisation are opportunities to seize without hesitation.
Christopher Licht closed by saying that it was the right move to get in touch and cooperate more closely. "We should start where the biggest volumes come through. Raise the awareness internally: we are one industry at the end and we are all there together, we should cooperate and stand together as a team to solve the issues, it can be win-win."
This was honey to my ears, concluding a session which puzzled me more than attracted. Despite the expert and effective moderation enacted by Niels Beuck, the impression of repetition could not be avoided. The MOP presentation recalled past memories to me, here in Geneva and elsewhere. "That's why they formed ULD Care in the first place in 1971," said a friend of mine time ago.
Well, after this session you can say that in 52 years since 1973 Butterfield's edict the progress has not been as swift as it could have been, but there has been no bill passed to limit ULD's to Mach 1 either: back to square one.
As Mark Twain wrote ages ago: "I was educated once - it took me years to get over it." I wonder how many years more do we have to be educated to get over it.
Marco L. Sorgetti
Turin, March 23rd 2023