I read the recent article, Flying Cargo Upside Down with a great deal of interest, it is always encouraging to see efforts to introduce new technology into an industry that seems awfully dedicated to maintaining the status quo. And with over 40 years experience of supplying hardware ( ULD) to the industry I am only too aware of the challenges one faces, given the cyclical nature of the cargo when it is booming everybody is too busy to even talk about new technology and when it is busting nobody has any money to do anything, perhaps there is a sweet spot in between . . . I dont think so!
And there is absolutely no question that the methods by which air cargo is physically handled remain to a great extent firmly in the horse and cart era, with virtually zero change to the entire logistics chain from shipper through to consignee since the advent of the widebodied aircraft five decades ago. This picture says it all, taken within the last five years at Hong Kong airport, this is the face of modern air cargo operations.
The featured article gives very significant coverage to the handling of the individual packages, hopefully replacing the ubiquitous forklift which contributes to so much of the damage found on ULD, but the story extends out of the cargo terminal and onto the ramp right up to the manner in which aircraft are loaded and here the situation is dire. You see, there has been zero in the way of significant innovation to the systems and procedures used in the loading of cargo holds (see the photos from those days) be they main deck or lower deck, and a brand-new Boeing or Airbus aircraft, being delivered to a customer today will embody technology hardly changed since the 1970s.
And the real issue here is that this same aircraft will probably still be flying in 2063, 40 years on from now, a situation that condemns the whole industry to never ending cycle of overdependence on manual intervention and the related low productivity.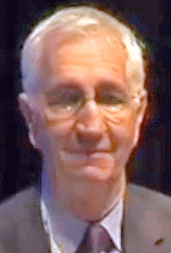 Here the industry only has its self to blame, when airlines made the decision to outsource their ramp operations to independent ground handlers they simply pushed the problem onto somebody else's plate and told them to get on with it, meanwhile the ground handlers have absolutely zero influence on the source of the problem which is the design configurations of the aircraft holds. Solutions do exist that could deliver an extremely high degree of automation to aircraft loading, but to do so will require a degree of consensus across the fragmented components of the cargo handling industry that this is a necessary development, probably not in my lifetime!!!
Bob Rogers, VP & Treasurer-ULDCARE