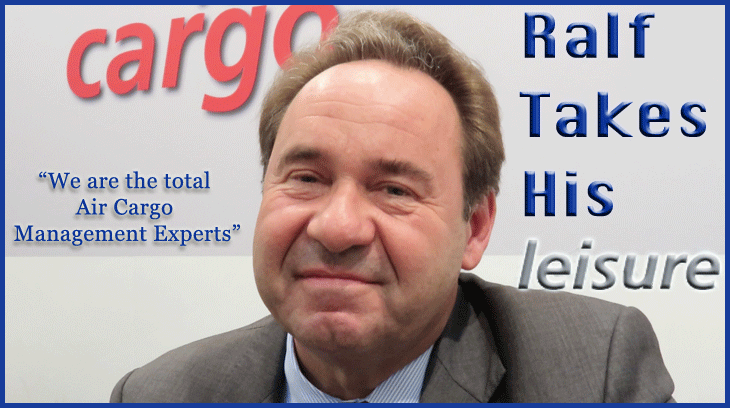 "Simple and unadorned" is the now familiar brand model for air cargo resource leisure Cargo, which takes over the below-deck capacity of several vacation carriers that otherwise cross-hatch vacation-bound contrails across the sky.
So while upstairs on the main deck it may be victuals, libations, and party time, downstairs the carrier has a guaranteed steady stream of revenue with leisure, which is fitting in, not showing off very much, and remains profitable as an air cargo enterprise.
We're happy to report that leisure Cargo is alive and well and prospering in 2015. We spoke to Ralf Auslaender, who founded the company 15 years ago during the days of LTU. Today, with Air Berlin ownership, he talks cargo and continues to sound upbeat and expansive about Leisure's future.
leisure Cargo currently markets cargo space from 18 airlines on an international and regional basis, with strong emphasis on worldwide representation.
Total Cargo Management
"We are the total Air Cargo Management Experts, providing 18 carriers we represent with full logistical know-how like sales, handling, and road feeder service supported by a well-distributed GSA network worldwide," Ralf said.
When he began in January 2000, leisure Cargo was and remarkably still is the only "virtual cargo airline."
Without any of its own fleet but having access to the bellies of those aforementioned 18 carriers, leisure Cargo is able to offer its service to upwards of 300 destinations.
"Our customers include national and international, big and well-known forwarder companies, but also private clients who can rely on a fully dedicated staff at the stations headquartered at DUS airport, and airports FRA, HAM, MUC.
"By using only one AWB and having access to one reservation system worldwide, leisure Cargo can serve all matter of requests individually and flexibly," Ralf said.
A Genuine Original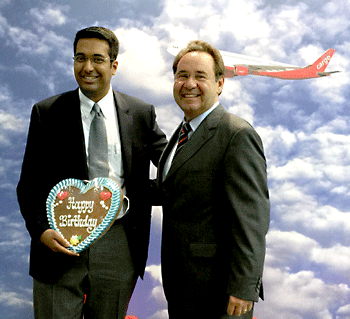 We like Ralf for his originality and determination, but best of all for his genuine human touch and ability to keep things simple.
At DUS, where leisure is based, the offices are small and compact and within a five-minute walk to anybody you might want to talk to about anything dealing with air cargo.
"I like to be able to be hands on in any situation," Ralf said.
We were sitting in the leisure stand at Air Cargo Europe last month.
The leisure enclave was a beehive with folks buzzing in and out.
It was also a personal place that felt like a sanctuary, a beacon of smiling faces, dear hearts, and gentle people at an otherwise big, impersonal, and at times overwhelming mass event.
Here the welcoming feeling was advanced by people offering a great deal of warmth and a human touch to the goings on.
There were of course things to eat and drink.
But there were also broad, smiling faces from people like Frankfurt-based Ralf Riksen and leisure's Latin American guru Erik Fraenkel. Also moving in and out of the mix was the brilliant operations wizard Christian Weidner and Karin Rohnstock, the go-to problem solver.
These are people we have grown to know and love over the years.
Fortunately for us, they keep sending that feeling right back and the welcome is always genuine.
At Air Cargo Europe Munich there were big vases full of beautiful, fresh, long-stemmed red roses, available for the taking.
In the middle of the show somebody remembered a staff birthday, and everyone gathered to sing 'Happy Birthday' and eat cake.
Those are the touches we liked, and leisure never disappoints in that department.
And looking at the continued years of operation, who can argue that being the nice guys in air cargo doesn't pay off?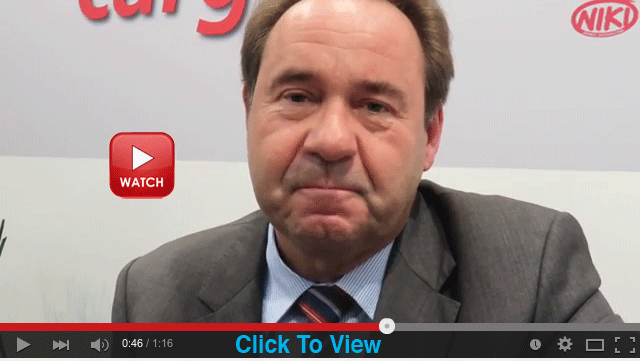 Canada's 2nd Biggest Airline at leisure
"We have welcomed Canada's Air Transat to the leisure Cargo family," Ralf said.
Transat A.T. Inc. is one of the largest integrated tourism companies in the world and the leader in Canada's holiday travel industry.
The Company, which is headquartered in Montreal, has more than 5,000 employees and 18 business units, all operating in the travel and air transportation industries in Canada, France, the United Kingdom, the Netherlands, Greece, the United States, Mexico, and the Dominican Republic.
"Air Transat is a traditional holiday carrier that serves Paris/Montreal, London Gatwick/Toronto, and elsewhere.
"Over the summer they are in Europe to destinations in Spain, Italy, Czech Republic, Hungary, Istanbul, Amsterdam, Brussels, UK, you name it.
"During the winter the emphasis is to fly south to the Caribbean, Mexico, and elsewhere where it is warm.
"We have enjoyed growth with Lux Air recently and have also welcomed Estonian Air this month, adding first flights for leisure Cargo from their base in Tallinn.
"Some of our carriers are by no means giant, standalone networks, but combined with the other carriers leisure serves, we maintain a continued organic growth, offering shippers a global network of possibilities via more than 500 aircraft to worldwide destinations within the leisure Cargo system.
"We remain quite the lean company, employee-wise; in fact about the same as we were a few years ago (with 65 employees), but we have added some cargo revenue management in Chennai to support our ability to also deal with various administrative demands.
"For headquarters in DUS I like to have everything right in front of me on one level so we can deal directly and immediately with situations.
"Customers want answers at once and that is our mission at Leisure Cargo," Ralf Auslaender insists.
Mr. Auslaender mentioned that leisure Cargo parent company Air Berlin represents about 35 percent of total throughput of business and that so far there has not been much made of aligning the products of ABs partner companies such as Etihad, saying quickly, "never say never, nothing has been ruled out."
"I am sure that there are certain things we can all do together that need to be sorted out down the line," Ralf said.
"What leisure Cargo can be a bit proud of is our achievements as a company, which have been reached without any investment since we began as part of LTU 25 years ago in 1990, aside from my salary at startup.
"For others, building a company like leisure Cargo would be a hugely expensive undertaking, but we did it one step at a time, going from strength to strength over the years."
Looking ahead, Ralf sees additional growth.
"Today markets are expanding for leisure Cargo's member airlines as bigger aircraft and increased capability to lift air cargo in newer generation fleets have opened opportunities to Latin America and Cuba as well as Eastern Europe and Asia.
"Are we bullish on the future of leisure Cargo?
"The answer to that question is an emphatic 'yes,'" Ralf Auslaender said.
Geoffrey