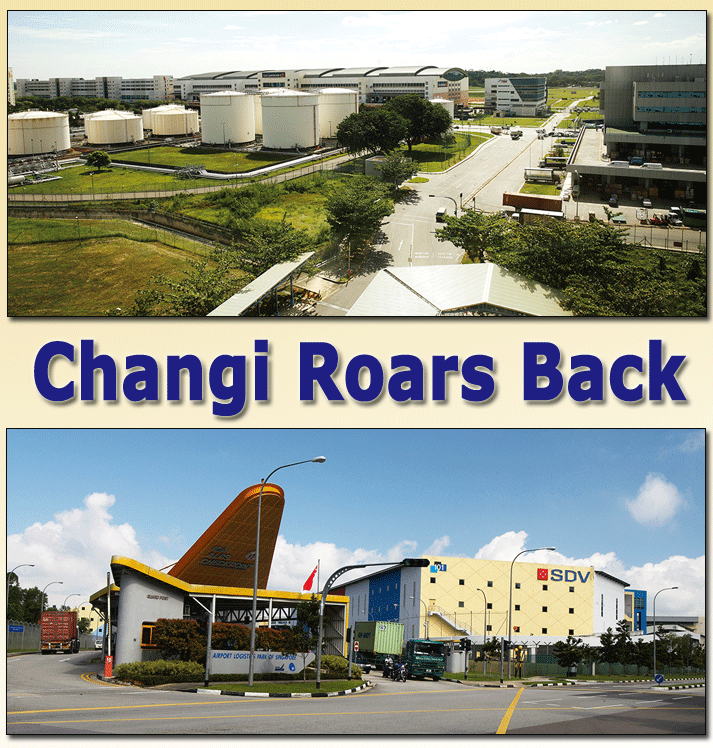 After a decade of limited cargo growth, Singapore's Changi Airport is undergoing something of a freight renaissance.
As reported by FlyingTypers earlier this year, in 2016 the Southeast Asian hub recorded 6.3 percent expansion in throughput to take annual tonnage to 1.97 million tons. This year Changi seems certain to finally break the 2 million-ton barrier.
It would be easy to attribute this success to the overall growth of air freight markets spurred on by positive economic tailwinds over the last 18 months. But over the decade previous to 2016, growth across Asian markets barely registered at Singapore. Throughput remained static even as the region's other hubs saw steady improvements.
So FlyingTypers asked the amiable but dynamic Mr. Lim Ching Kiat, Managing Director, Air Hub Development at Changi Airport Group, what has changed. He believes Changi has upped its game to win market share in the highly competitive Southeast Asian air freight market, not least by targeting fast-growing niche trades in high value products.

For example, he pointed out, Changi was the first air cargo community in the Asia Pacific region to attain IATA CEIV Pharma certification, allowing pharmaceutical products to be handled with the highest standards. A total of 10 companies have now attained certification: SIA Cargo, dnata Singapore, SATS, Global Airfreight International, Expeditors Singapore, CEVA Logistics Singapore, Schenker Singapore, Kuehne + Nagel Singapore, Bollore Logistics Singapore and DHL Global Forwarding.
"To date, we have established an end-to-end supply chain that meets the IATA CEIV Pharma standards," said Lim. "As pharmaceutical shippers and logistics players in Asia Pacific gain better awareness of the IATA CEIV Pharma certification, we see that it will gain traction in this region.
"Increasingly, we are seeing more shippers requesting for their pharmaceutical cargo to be routed via IATA CEIV Pharma certified hubs and trade lanes."
On a global level, Changi Airport is also a strategic member of Pharma.Aero, an organization that gathers like-minded partners to share market knowledge and improve end-to-end reliability of pharmaceutical cargo handling. "We are excited to be working with IATA-CEIV certified partners across the global supply chain to embark on new initiatives including the Airside Transport Benchmark, CEIV Pharma shippers' validation, Certified Pharma lanes & Identification of Performance Indexes and Dashboard Pharma.Aero Shippers Advisory Group," he said.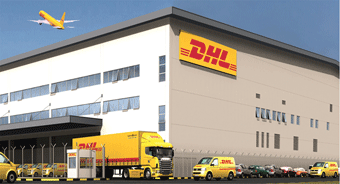 Changi is also shaping up to be a strategic express and e-commerce hub following the launch of DHL's Express South-Asia Hub in October 2016 and SATS' e-Commerce Airhub in April this year, the latter boasting Singapore Post (SingPost) as its anchor customer. "The new facility has improved efficiency and space utilization, and enhanced the consignment handling capabilities for both SATS and SingPost," explained Lim.
"SATS is the first ground handler in the region to own such an airside facility. With mailbag processing capability increasing by more than three times and automation to reduce mail processing time by 50% in this new facility, e-commerce shipments can be loaded more quickly onto flights.
"This development has augmented Singapore's value proposition as a regional e-commerce hub."
Changi's managers have also been supporting the city-state's network of agents and forwarders as they attempt to compete against cheaper regionals hubs where labor and land are usually less expensive than in prosperous Singapore. This has included support for the Singapore Aircargo Agents Association (SAAA) which launched a new airport shuttle service for freight in August last year, as documented by FlyingTypers.
"Air Cargo Terminal Shuttle (CT) was introduced to facilitate freight forwarders' lodge-in of export shipments to ground handlers' facilities, improve asset utilization of trucks and address congestions and long idle times at ground handling terminals during peak periods," explained Lim.
"With five scheduled trucking services a day, the shuttle currently serves freight forwarders which are based in Changi Airfreight Centre (CAC) and Airport Logistics Park of Singapore (ALPS).
"ACTS aims to optimize the outbound supply chain processes by streamlining the delivery of loose export cargo from individual freight forwarders' premises to the ground handlers on priority lanes.
"More recently, SAAA works with the Cargo Community Network (CCN) to house the online booking portal via an LINC platform to facilitate ease of booking and access to schedule and status information. Drivers are also equipped with mobile applications to perform real-time update on the shipment status."
Lim said CAG tries to support the entire air cargo community including airlines, ground handlers and freight forwarders as it bids to further expand cargo volume and deepen Changi's network. In 2017 the strategy is seeing further success. Cargo movements across all flows – imports, exports and transshipments - grew 6.8% year-on-year which led to volumes handled in the first half of 2017 totaling 1.02 million tons.
"This could be attributed but not restricted to the improvement in global economic climate, shippers' enhanced confidence in our air cargo handling capabilities and injection of freight capacity," said Lim. "In particular, our cargo performance with major markets such as China (+17%), USA (+12%) and Germany (+27%) all saw strong growth for the first half of the year.
"China posted robust growth in pharmaceutical, electrical and mechanical equipment manufacturing sectors with export orders in June rising to the highest level in five years. Production continues to grow in the US, while Germany's manufacturing growth has also reached a six-year high."
He said that with IATA forecasting cargo demand to grow by 7.5% in 2017 and with 90% of the respondents to its latest confidence survey expecting a further increase or no change to freight volumes over the next 12 months, the outlook was bright.
"In Singapore, the Singapore Economic Development Board has recently reported that a majority of firms in the manufacturing sector expect the key manufacturing clusters to continue the growth in the second half of the year with biomedical and precision engineering clusters having the most optimistic outlook," added Lim.
"Given all this, we are hopeful that the growth trend continues into the second half of 2017, even though we remain cautious about the uncertainties in the global political and economic environment."
SkyKing