Ahead of the Chinese New Year (CNY) factory shutdowns, market signals are rather mixed—and not just for air cargo.
Container shipping demand, for example, has remained firm, and space is tight on the key trades from China into Europe and the U.S. But the expected surge in spot freight rates ahead of the official start to the holidays on February 16 has not materialized and lines have struggled to make General Rate Increases (GRI) stick.
As FlyingTypers went to press, the emphasis for many shippers with urgent freight needs pre-CNY was switching to air. But thus far there hasn't been a definite spike in rates and forwarders in Asia report ample capacity.
Where Art Thou Rates?
Digital forwarder Flexport said air freight rates on key lanes were currently stable, with no significant gains apparent from China gateways, but added that the situation could change this week.
"We're beginning to see increases in demand for cargo ex-China, with capacity equally constrained to both the EU and the U.S.," said Flexport. "We also expect space constraints out of Hong Kong and Vietnam."
Freightos' latest report concluded that the Chinese New Year shutdown would interrupt international freight movements out of China "for a good 3-4 days each side of February 16, which means that for shippers, it's getting close to the last chance to get shipments out in time."
The freight marketplace's report warned that as part of this build-up, air and ocean freight movements out of China were facing squeezes in demand and tight capacities, which would raise prices at least until backlogs are cleared post-holiday.
"Air freight prices from China have been recovering recently from an early January dip," said the report. "Two weeks ago, China-U.S. prices were around normal non-peak rates ($2.50-3.00/kg), before rising to $2.65-3.00/kg last week, and then to $3.20-5.00/kg this week. China-Europe is in a similar range, up from $2.20-3.50/kg two weeks ago."
Rates Switchback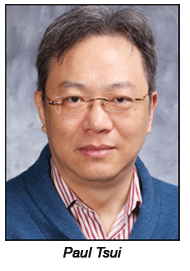 But analysts are not united when it comes to reading the current market. The TAC Index covering average prices per kilo from Shanghai PVG to Europe fell 9 percent to CNY17.40 (USD2.76) on February 5 compared to a week earlier, for example, while average prices from Hong Kong to Europe and the U.S. on February 5 were 3.5 percent and 3.83 percent lower, respectively, than a week before.
The TAC Index readings were largely in line with the views of forwarders in Asia who in the last two weeks have been pessimistic about the pre-CNY market. Paul Tsui, managing director of Hong Kong-based forwarding and logistics operator Janel Group, said air cargo rates had barely moved since mid-January and space was available on all key routes. "We don't see any upward trend at all and most factories are closing this week and will only resume on February 26. It will be a quiet month—demand is not very high as some people expected."
Looking Beyond CNY
It will become clearer next week precisely why pre-CNY freight markets have so far been relatively flaccid, at least compared to expectations, but the outlook for the rest of the year is rosy. Certainly, unless this week's stock market declines are harbingers of an economic downturn, there is also little on the global economic horizon to suggest anything but a prosperous year for air cargo supply chain stakeholders. Both IATA and Boeing recently predicted growth in cargo demand in 2018 of around 4.5 percent which, considering the heady numbers recorded in 2017, would represent a healthy year-on-year expansion.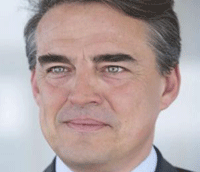 "The outlook for air freight in 2018 is optimistic," said Alexandre de Juniac, IATA's Director General and CEO. "Consumer confidence is buoyant. And we see growing strength in international e-commerce and the transport of time- and temperature-sensitive goods such as pharmaceuticals.
"Overall, the pace of growth is expected to slow from the exceptional 9.0 percent of this year. But we still expect a very healthy 4.5 percent expansion of demand in 2018. Challenges remain, including the need for industry-wide evolution to more efficient processes. That will help improve customer satisfaction and capture market share as the expectations of shippers and consumers grow ever more demanding."
Reviewing 2017 By The Numbers
As de Juniac noted, aided by 5.7 percent year-on-year demand growth in December, IATA's full-year 2017 data for global air freight markets showed that demand, measured in freight ton kilometers, grew by 9.0 percent—more than double the 3.6 percent annual growth recorded in 2016 and twice the 4.3 percent expansion in world trade.
Freight capacity, measured in available freight ton kilometers, rose by 3.0 percent in 2017, which IATA said was the slowest annual capacity growth seen since 2012, meaning that demand growth outpaced capacity growth by a factor of three.
"Air cargo had its strongest performance since the rebound from the global financial crisis in 2010," said de Juniac. "Demand grew by 9.0 percent. That outpaced the industry-wide growth in both cargo capacity and in passenger demand. We saw improvements in load factors, yields and revenues. Air cargo is still a very tough and competitive business, but the developments in 2017 were the most positive that we have seen in a very long time."
World Winners Galore
WorldACD, meanwhile, hailed 2017 as "a record breaker." Of course, in a 'Trumpian' zero-sum world, not everyone can be a 'winner.' But in 2017 it was difficult to identify the losers. General cargo volumes grew by 10.5 percent compared to 2016, according to WorldACD, while specific cargo products grew by 7.4 percent, resulting in overall volume growth of 9.6 percent. "The categories with the highest volume growth were Vulnerables & High Tech, Pharmaceuticals, and Flowers, showing a USD-yield growth of 8 percent, 5.4 percent, and 1 percent, respectively," said the analyst.
The world's top forwarders were, by WorldACD's definition, most definitely among 2017's winners. The analyst said: "The Top-20 forwarders in the world remained an exclusive club, not allowing new members to join them—their growth was in line with the overall market growth, although the Top-5 (DHL Global Forwarding, Kuehe + Nagel, DB Schenker, Expeditors, and Panalpina) as a group outgrew their colleagues in volume (+16 percent vs. +14 percent). GSA's fared best in Asia Pacific (+15 percent volume growth), Europe (+12 percent), and MESA (+11 percent)."
WorldACD also found that of the 50 largest origin cities, four recorded freight growth of well over 20 percent: Hanoi led with 25.5 percent followed by Brussels, Colombo, and Ho Chi Minh City. "Hong Kong remained our number 1 origin, growing 16 percent," said the analyst. "Of the top-10 origins, Amsterdam and Los Angeles were the ones showing slightly less growth than the worldwide average. Among the largest destinations, Doha, leading with 42 percent, Shanghai, Osaka, Hanoi, Mexico City, Chennai, and Campinas all grew their incoming volumes by more than 20 percent.
So What About 2018?
With positive trends continuing through the past year, the big question is of course how long all of this will continue.
As Mark Twain said, "it is difficult to make predictions, particularly about the future."
SkyKing