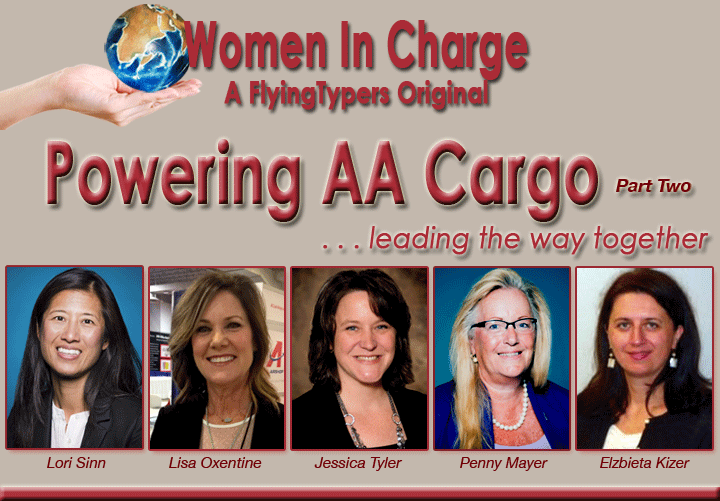 Today at American Airlines Cargo, women as leaders have the opportunity to influence the future of the cargo industry, taking this business up a new road and into the wild blue yonder.
Recently we spoke to some women who are forging a new path and loving every minute of it. They are fascinating for their brilliance and their new take on air cargo.
The work these forward-thinking leaders do for American is closely tied to relationships with cargo service providers across the globe.
Reading the following stories, you'll discover a common thread—they all seem to have a kind of overwhelming love and joy for the air cargo business.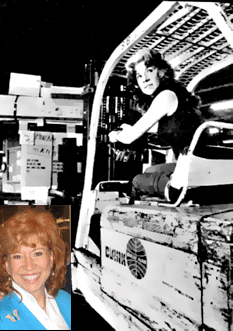 The More The Better
Our view is that the more opportunities in air cargo that empower thought leaders today and tomorrow, the better off the industry will be.
Pioneering Woman
A half-century ago there were few if any women in positions of power in air cargo.
While out on the airport beat in 1967, the most couragious and forward-thinking woman we met was Dolores Hofman, a wife and mother who dared to take a job driving a fork lift truck inside Pam Am Clipper Cargo's giant Building 67 handling complex at John F. Kennedy International Airport in New York City.
Dolores is still at JFK (inset today) and in fact has been heading up the Queens Air Services Development Office, making friends for the airport for the past 26 years.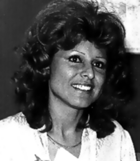 Later in 1974, Maria Canino (left)set a record as the first female top executive for an air cargo operator in the U.S., heading up Kuwait Airways USA from a small office just across the way from JFK on Rockaway Blvd.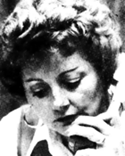 Mary Lou Rodriguez (right) was not only a top cargo executive, she also was a vortex for organizing air cargo in Miami during the 1970s.
The list goes on and brings up another point worth considering:
It is absolutely unbelievable, as we look at the organized events in the air cargo trade show business, that there are not many women's forums.
We can only imagine the perspective that might be gained if this group of women and others were up on stage sharing a session and their take on current events and where the air cargo business is heading.
Air cargo needs to raise the volume and urgency of essential voices to the dialogue of building a better air cargo industry.
Why No Women Awards?
How can it be that in 2018, despite a tsunami of industry awards, we rarely if ever see a woman receive an award?
So we continue to call for the recognition of women in air cargo.
While all of us seem to be searching for ways to make this business better, here are some valuable insights from some air cargo specialists at American Airlines Cargo.
We are deeply grateful and quite proud to be an air cargo publication that has regularly advanced these stories since 1975.
For part one of this series, click here.
Count On Lori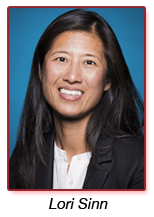 Lori Sinn
Managing Director, Cargo Revenue Management
Lori Sinn was at the University of Rochester when she had a dream to major in photography and travel around the world taking pictures for National Geographic magazine.
She ended up with a degree in economics and then an MBA from Georgetown University, and worked in consulting (mergers and acquisitions) and web analytics.
It wasn't until she took a job with American Airlines that she finally fulfilled her dream to travel.
She's now been with American for 11 years, serving in Revenue Management, Strategic Alliances and Commercial Planning. She joined the Cargo team in June 2016 to lead Revenue Management Technology and Strategic Partnerships.
So, what does she think about Cargo?
Three things stand out: 1. Shipping a box is a lot harder than she expected! 2. It's fun to wear multiple hats and work on a variety of different projects and challenges, and 3. The cargo family is very welcoming—both at American and across the industry.
"The industry is coming out of a few tough years and I think we're starting to see changes in how this industry operates to stay relevant.
"So it's really important we are flexible and able to react quickly," she said.
"Here at American, we're working on some really interesting projects related to both technology and data analytics that will allow us to provide better service to our customers.
"Using data and information effectively, we will improve our capacity utilization, which will benefit our customers."
Away from work, Lori's hobby is to be a great mom.
She joins in with whatever her kids enjoy, such as Legos and soccer.
If she finds a free moment, she likes to run and ran the Army Ten-Miler in Washington, D.C., in 2016 and 2017.
Way to go, Lori!
Forward to the Future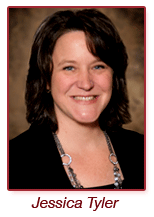 Jessica Tyler
Managing Director, Planning, Execution and Compliance
It takes a solid handle on the present with an eye on the future to lead a planning and executing team.
"There is so much opportunity as this industry is on the verge of incredible, necessary transformation," Jessica Tyler said.
"I'm excited to be a part of driving and supporting our teams through that change.
"We get to drive change, and since this industry is rapidly evolving, the challenges and innovation keep on coming, which keeps me excited about the future!"
Jessica came to American with a history of leading and coaching. She began her career in Nebraska as a high school math teacher and volleyball coach, and then became a school administrator.
Jessica decided to go for more education and earned a dual degree—an MBA and a doctorate in educational leadership.
The process led her to consult for Gallup, Inc. where she concentrated on the relationship between employee satisfaction and customer engagement.
When a friend who worked for AA Cargo told her about the job with American, she jumped at the chance to be part of executing change instead of recommending it as a consultant.
The Wow Factor
When asked about priorities, Jessica didn't mince words.
"Wow," she said.
"We have an incredible team that is on an incredible journey.
"American is transforming our cargo business by focusing on operational reliability and really streamlining and improving the customer experience," she said.
"My team, in particular, supports the strategic projects across our business and for the next two years, we'll be hard at work on a near-total replacement of our 40-year-old web of technology that supports our people and their ability to serve our customers."
A Sporting Life & Three Boys
Away from work, Jessica and her husband enjoy watching and supporting their three sons in sports.
At ages 12, 9, and 6, they have a lot going on between lacrosse, swim team, biking trails, and Pokemon Go!

Penny's From Heaven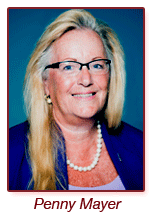 Penny Mayer
Sr. Manager, Cargo Sales – Regional Accounts, SME and Specialty Products
Penny Mayer leads a team at American Airlines Cargo that focuses on small- to medium-size business customers and specialty products.
She counts this job as the biggest thrill so far in her 31-year career at American Airlines.
"Many team members are new to Cargo and it's so exciting to see our business through their eyes!
"Not only are they learning the cargo business, they are learning what great people work in cargo," she said.
"Seeing them build meaningful relationships which result in new business for American is both gratifying and thrilling as they are loving cargo like I do!"
Born in New Hampton, Iowa, Penny graduated from North Texas State University (now University of North Texas) and then worked for the Texas Rangers and Sky Chefs.
Recipe For Air Cargo
Penny took an opportunity in American's passenger reservations so that she could live in Texas, but still be able to fly back and forth to Iowa to see her family.
After six months, she moved to Cargo Reservations for her first exposure to air cargo.
The business was growing rapidly, which made it an exciting place to be.
Penny is optimistic about the air freight business because of the information that's available and the commitment of people who work in the industry.
She appreciates how willing people are to share their knowledge for the good of all. "With American's new planes and growing network, the future looks bright," she said. "We have new leaders who will continue giving us the tools to improve our product and the way we do business.
"Our customer focus ensures we will be successful in the short term and the long term."
Outside of work, Penny likes to travel and go to concerts.
She's also a big Dallas Cowboys fan, and gets to the games whenever possible.

From Krakow To Top Operations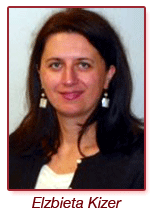 Elzbieta Kizer
Director, Cargo Operations Control
Elzbieta is quick to admit that cargo can be a complex industry, but in a way, that's exactly why she loves it.
"Each day brings new challenges, lessons, and, most importantly, the opportunity to gain a customer's trust and respect," Elzbieta said.
"I'm grateful that my position allows me to build great teams. It can be challenging to lead people at varied locations—the Integrated Operations Center (IOC), six U.S. gateways, and headquarters—so it's imperative to build teams that share the values of hard work and trust."
Elzbieta was born and raised in Poland, where she graduated from the Krakow University of Economics with a master's degree.
When she arrived in the U.S., she spoke very little English. However, her parents had raised her to work hard and believe anything was possible.
She started her career with American 18 years ago, working on the passenger side in Chicago. When an opportunity arose to join Cargo Sales, she jumped at the chance. She eventually relocated to Dallas to lead Cargo Reservations, Interline Partnerships and GSAs, and then managed Cargo Sales Resources.
Finally, she moved into Cargo Operations—a position that she has truly enjoyed.
Her current position includes leading station support, cargo service recovery, and worldwide trucking efforts, and Elzbieta is proud of her team and the progress they have made together.
"My team and I see only the challenges, the opportunities for improvements, all day, every day of the year," she insists.
"It makes me proud to see my team working and succeeding together—like an airplane, much more than just the sum of its parts."
New Technologies
For 2017 and beyond, Elzbieta says she's excited about Cargo's ability to invest in American's future.
"I can't wait to see the impact of new technology and product improvements on our customers, team members, and overall revenue," she said.
When she's not hard at work, Elzbieta enjoys spending time with her family and watching her daughter, Audrey, grow.
She also loves traveling to new places, experiencing diverse cultures, and trying out new recipes.
Elzbieta's interest in the culinary arts rivals devotion to cargo.

Key Goes Beyond The Blue Horizon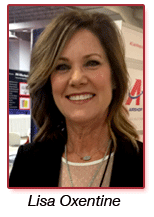 Lisa Oxentine
Managing Director, Global and Key Accounts
Lisa Oxentine will celebrate 30 years with American in March 2018, but that doesn't mean she is done challenging herself. In fact, she started her newest position in August and is now overseeing Cargo's Global and Key Accounts teams, supporting top customers across the globe.
For Lisa, the new position is simply the latest step in an incredible career that has taken her through nearly every aspect of American.
Lisa began as a ticket agent and, over the following 14 years, worked throughout the airport, including in Premium Services.
She worked the next 15 years in Passenger Sales, holding titles that included sale support manager, account sales managers, global account manager, and regional inside sales manager.
Last year, she was working in the IOC, managing the Customer Recovery team, when she heard about a director-level position available in Cargo Sales.
"I knew it would be a great fit for me, given my experience," she said.
A Love Affair
The new role lets her leverage the extensive industry knowledge that she has gained over the years, while also making the most of her strong interpersonal skills.
"I love the customers," she says.
"They are extremely relationship-driven, and I love getting to use my strong relationship-building skills to gain and grow their trust," she adds.
"And it's ideal that I can use both my operational and sales background in one position."
"We've had very positive results, so we'll continue on that pace and work to grow revenue and strengthen our partnerships with our accounts," she said.
Witness Fitness
When she's not helping to drive American's success, Lisa likes to cheer on her favorite Dallas sports teams.
She's a season ticket holder for the Dallas Stars, and she rarely misses a Cowboys game.
She also works out every day with Camp Gladiator, an intense outdoor fitness boot camp.
Geoffrey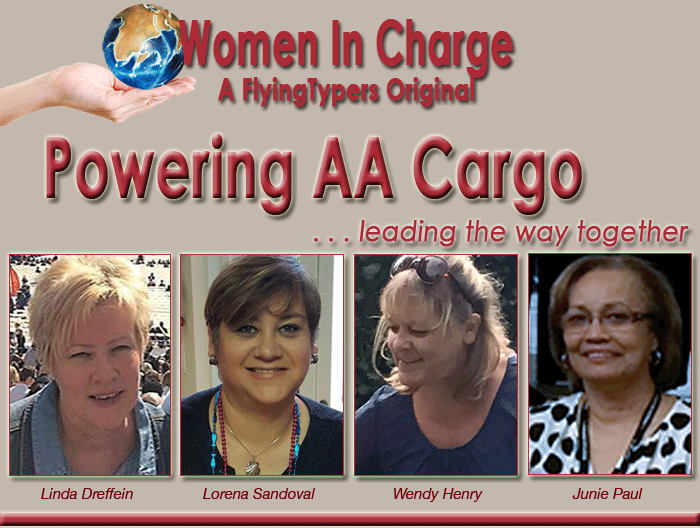 To Read Part One of Women Powering AA Cargo, click here.