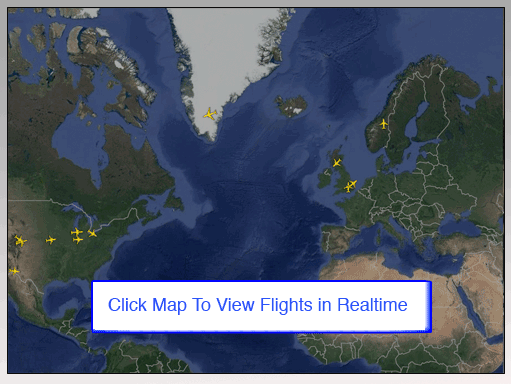 Here FlyingTypers continues our unique and singular, concerted publishing effort in air cargo with Part Four of our ongoing exclusive series "The Environment and the Aviation Industry" created by noted industry leader thinker, dreamer and doer, the great Robert Arendal.
FlyingTypers will continue this series during 2018 and we invite your comments.
As you can see by our realtime biofuel flights map here, United Airlines and SAS with a majority of the movements, along with KLM, Lufthansa, Norwegian and some others have marshaled scheduled biofuel flights. Measured against global airline operations these flights are a modest first step in the right direction. The skies remain wide open for even more of these movements as the clock keeps ticking and our world keeps turning.
Geoffrey

It's an honour to be invited by Geoffrey Arend to write a few words on the sustainable aviation industry on the Earth Day 2018 celebration. The Earth Day initiative is the biggest environment movement in the world and deserves respect for the effort to gain support and understanding for how important it is for us as human beings to take action to combat man-made climate change, extreme weather patterns, global pollution and the steadily increasing global warming.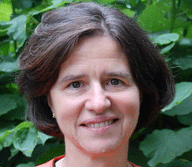 Mrs. Katherine Richardson, the highly renowned Professor from the Centre for Macro Ecology, Evolution and Climate at Copenhagen University - also among the 15 scientists and experts to draft the UN Global Sustainable Development Report, appointed by Ban Ki-moon – today warned us that unless we take some immediate, strong and forceful action, humanity shall most likely not be able to keep global average temperature increase to under 2 degrees Celsius – and thereby recklessly throw the planet's wellbeing into an unmanageable state of biodiversity changes that can create severe consequences for future generations.
Mrs. Richardson especially pointed out that two categories of man-made activities created around half of the global CO2/GHG emissions – agriculture (29%) and transport (21%).
While aviation is "only" 2-3% of the transport emissions – it is like shipping – a fast growing pollution that urgently needs to be tackled in order to reduce its global CO2 footprint.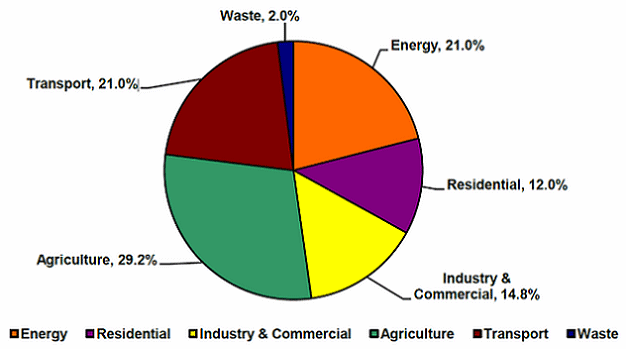 While ICAO, IATA, ATAG, the EU and many other organizations are working hard at advancing the guidelines and criteria for the transportation industry to transition from fossil fuels to sustainable and renewable fuel resources, the time to achieve this transition is becoming critically short, to avoid throwing the planet's biodiversity into irreversible imbalance.

The new directives issued by the 'EU and presently up for "hearing" are excellent steps in the right direction. Of course immediate action is required and while the EU might soon come to an agreement, will the rest of the world align with the EU directives and/or come up with better directives!
The UN ICAO 39th General Assembly adopted the Carbon Offsetting and Reduction Scheme for International Aviation (CORSIA) to address any annual increase in total CO2 emissions from international civil aviation. 2019 and 2020 are basis for carbon neutral growth from 2020, against which emissions in future years will be compared. Starting in 2021, when emissions covered by the scheme exceed the average baseline emissions of 2019 and 2020, this difference will represent the sector's offsetting requirements for that year.
Pilot phase (from 2021 through 2023) and first phase (from 2024 through 2026) would apply to States that have volunterred to participate in the scheme.
As of May 31st 2017, 70 states – representing 87.7% of international aviation activity, voluntarily participate in the global Market Based Mecanism (MBM) scheme from its outset. Second phase (from 2027 through 2035) would apply to all states that have an individual share of international aviation activities in RTKs in year 2018 above 0.5 percent of total.
We have the knowledge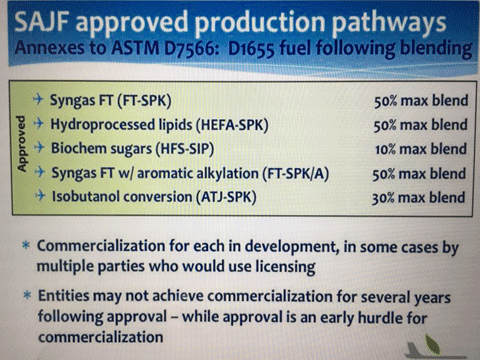 There are numerous technologies to produce Sustainable Aviation Fuels (SAF), but so far only 5 technologies have been approved. And in most cases, the cost of SAF is still above today's price of Common Aviation Fuels (CAF), but over time and with scaled up production, SAF prices shall come down and eventually become competitive to CAFs.
The Nordic countries are well placed to participate in SAF production, but we can't do it on our own.
We have strong competences and the necessary technical know-how within different pathways and competences and infrastructure are in place for refining technologies.
On the aviation side, airlines and airports show a high willingness to use SAFs, but we need the politicians and the producers to prioritize the development and the production of SAFs. Consequently, the aviation sector calls on politicians to put SAF high up on the agenda. The subject should be a high priority objective of every nation's energy policies and plans.
In spite of all good intentions and high concern, we do not globally have a full functioning commercial supply chain for SAFs. Yes, we do have small scale projects such as in Norway, Sweden, Finland and on the U.S. West coast as well as in various other locations in the world. But it is still on a very small scale compared to where it has to be in order to attain our goal of a maximum of 2 degrees average global warming within the coming decades.
On the positive side is the fact that an increasing number of commercial flights operate worldwide on a small blend of commissioned biofuels (SAFs). In the last decade, 80 multi-stakeholder initiatives have been launched although some have been terminated, due to various challenges, but many have survived and are encouraging potentials for the future.
Since 2017/2018 SAFs have been available at Oslo airport; fuel delivered and produced at a refinery in Porvoo, Finland. In the U.S., Fulcrum Bioenergy, CEVO, Red Rock Biofuels and AltAir have agreements with airlines for the supply of larger fuel amounts. These are steps in the right direction.Feedsstock production
In the Nordic countries, the most ideal candidates in the foreseeable future with respect to availability and price, are wood residuals, wheatstraw and waste fractions.
Heavy competition from alternative users can be expected from heat and power plants as well as biofuels for road transportation; at least until such time as electric passenger cars become a norm.
Other sources of feedstock are also possible, but not curently available in any significant amount in the Nordic (energy crops and marine resources, such as sweeweed and algae may later become available, given economical production developments).

The UN Sustainable Development Goals - SDGs

The SDGs shall without doubt become important future guidelines for global industries and societies. Consequently, the Air Transport Action Group (a not for profit association that represents all sectors of the air transport industry) did an interesting evaluation of the SDGs "influence" on the global aviation industry and provided the following view!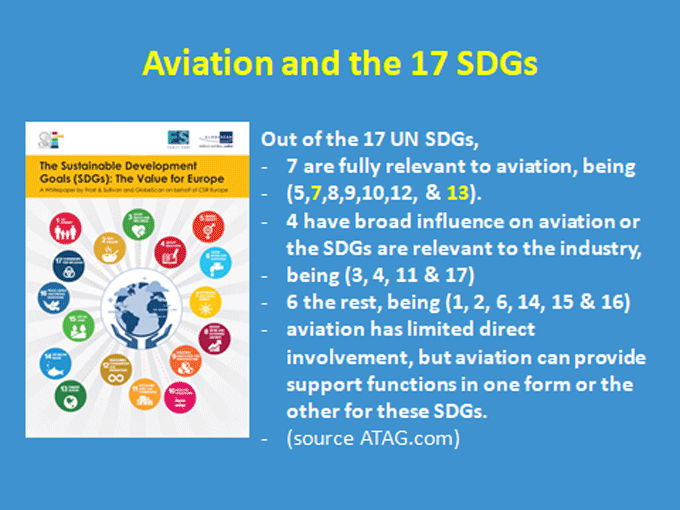 A Question of Time!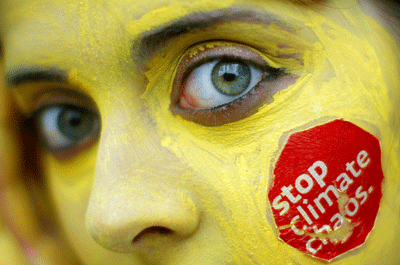 Considering the above mentioned steps towards a SAF global industry, it's a Question of Time before we see the major transition of aviation towards an operation based on SAF. Yet again, time is of essence if we all want to combat the escalating curve towards a world with average temperatures above the target of the Paris Agreement and the SDGs of maximum 2 degrees Celsius – above which we can expect irreversible biodiversity consequences for future generations and for life in general on this planet!
Comparing aviation's efforts towards sustainability to the EU expected road transport emission reduction targets of minus 40% in 2030, minus 60% in 2040 and minus 80% in 2080, aviation needs to speed up!
To conclude, both the aviation industry itself and the industry's customers – the passengers and cargo clients – definitely want a transport system that operates on SAFs, reduces its CO2/GHG emissions as well as its pollution - and in its overall behaviour, act as a "good and responsible world citizen".
Robert Arendal
| | | |
| --- | --- | --- |
| To read Part 1 of this series—Long Road To Tomorrow, Click here. | To read Part 2 of this series—The New Green Vikings, click here. | To read Part 3 of this series—Nordic Countries Go Greener click here. |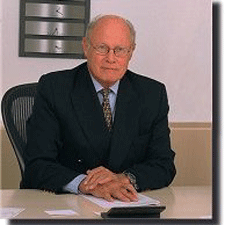 Air cargo pioneer, dreamer, and doer Robert Arendal has over 45 years of experience in the air cargo industry, occupying various shipping and air cargo management positions in Europe as well as the U.S. In 1970 he became part of the management team that founded Cargolux Airlines International SA, spending 29 years as Senior Vice President Sales, Marketing and Cargo Services as well as Deputy CEO.
Mr. Arendal is a founding father and first Chairman of TIACA (The International Air Cargo Association). He is a past President and presently a member of TIACA's President Council and entered the legendary TIACA Hall of Fame in 1997.
He is co-founder of the Cool Chain Association and has been its chairman for 10 years.
More recently, Mr. Arendal became a founding member of the 'Sustainable Biofuel Network,' a group of stakeholders facilitating aviation's transition from fossil fuels to sustainable and renewable alternative biofuels.