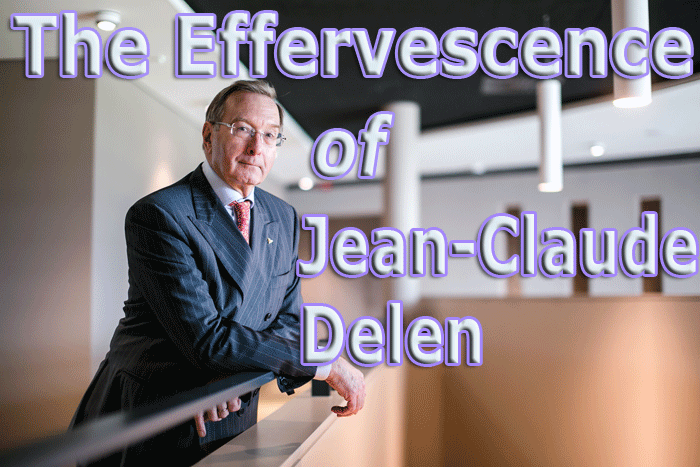 Recently a mixed, yet optimistic message came from a white paper entitled "The Evolving Freight Forwarding Market (2018)." The report, published by LTI and based on just 50 responses to their survey, reveals optimism among the forwarding community in spite of technological change, e-commerce challenges, and the new collaborative enterprise pressure toward change.

Summer 2018 Signposts

Almost surprisingly, forwarders are "expanding (or opening) fulfilment facilities in key locations and combining these with their airfreight forwarding expertise to provide fast delivery services to customers." On the other hand, there is no shortage of literature sentencing forwarders to rapid decline if they are not ready to evolve into a new dimension of logistics.
So we hear on one side that Amazon, Alibaba, and others tend to unconventionally invest in logistics, sending shivers up the spine of logistics enterprises in doing so, but we also see the expanding market of the freight forwarders who are ready to act.
FIATA IATA Cooperation

This debate, albeit not really new, happens precisely whilst FIATA and IATA are trying to stay ahead of the curve and experiment the roll-out of their new and ambitious IATA FIATA Cargo Program, which promises to bring air freight into the future landscape of trade.

What's In A Word?

The essence of airfreight serving the international trade is the epitome of what the term global means, and the cultural intelligence necessary to implement any credible program across 200-plus countries is a pre-requisite to even start discussions. These are not easy discussions: enormous interests are at stake.
Women and men patiently involved in this effort are really testing the depth of their diplomatic and business intelligence in this awesome work.

People That Matter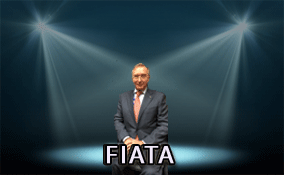 A sense of reverence surrounds their personalities.
Readers of FlyingTypers have learnt much about Joana Nunez Coelho, Rudi Sagel, Keshav Tanna, Bill Gottlieb, and many others. These are all exceptional personalities; there is, however, another guy who can be rightfully considered as the mastermind steering FIATA into the agreement with IATA by managing and interpreting the complex landscape of the FIATA Airfreight Institute.
This person is Jean-Claude Delen, who has been playing his cards shrewdly within the AFI negotiating group and in other areas of FIATA's extended constituency vis-à-vis the IATA positions.

The Belgium Dynamo

If you have been involved in logistics and airfreight in Belgium in the last five decades, Jean-Claude is the person you have probably heard about quite often.
It was my privilege to come to know Jean-Claude years ago and spend the second part of my career at the service of the associations where he was firmly at the steering wheel.
Today Jean-Claude is the President of the FIATA Foundation for Vocational Training in Zurich, after serving many years as FIATA President and then FIATA Treasurer.

A Lifetime of Leadership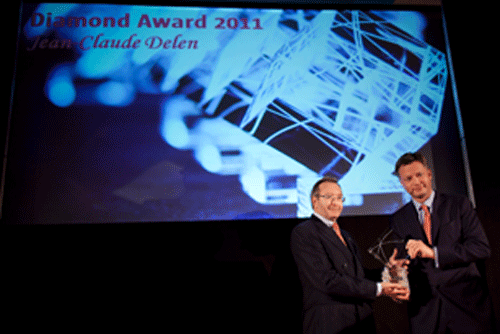 Jean-Claude is originally from Liège, the Ardent City and heart of the Belgian Ardennes; in his long and straightforward career, Delen has collected a number of high-level positions in logistics and transport, both in his home land (25 years at the top of BAFI and CEB) and abroad.
Heading CLECAT, the EU-level representing body of freight forwarders in Brussels when I was working there, he has been a President for whom it was fun to work and in that period good results came like rain.
His personality can elicit a sense of envy in the young guy who approaches our thriving, yet tumultuous sector.
The hindsight of these extraordinary career achievements should not confuse us, if we have a look at where all this started in 1965 as a junior clerk helping the morning clearance of the afternoon deliveries coming by air to Brussels for Air Express International (later to be acquired by Deutsch Post DHL). Having reached the position of CEO Benelux and France in DHL Global Forwarding, Jean-Claude held his head high up in the air, but his foot was planted on the gas of his rather eye-catching car.

Jean-Claude Takes A Ride

Today JC's plate number is JCD 501, a feat in Brussels' randomly chosen registrations. Delen drives an exclusive Mercedes, as JCD has never made any mysteries of his passion for fast cars.
Jean-Claude has always been a restless worker. In those days it was imports by day and shifts at night exporting Caterpillars, a customer Jean-Claude carried with him all the way through his long and extraordinary career.
No wonder his president was pleased with his work; no wonder, either, that Jean-Claude knows what you are thinking ahead of your own awareness.

Life After DHL

When Jean-Claude left DHL in 2014 he was immediately contacted by the CEO of Brussels Airport and became his Senior Advisor, yet still serving as the president of the "Social Funds & Pension Transport and Logistics," a fund providing pensions and welfare to some 64,000 workers in Belgium. We shall stop at that, but we could continue . . .

Self-Made Man

Jean-Claude writes himself as a "self-made man, easy approachable in all circumstances by all level of employees." When you put this together with other qualities (which he modestly keeps concealed behind thick curtains) such as steely determination, decent health, patience, anticipation, repartee and stamina, and you have a first-class negotiator who managed to pull the diverging ideas surrounding the airfreight business together and, significantly, get two heavyweight signatures on the last page of the deal.

Runs In The Family

With this kind of pedigree, one might think that Jean-Claude works 24 hours a day and doesn't have time for a family.
Well, that would be a mistake.
He runs a rather comfortable life in the outskirts of Brussels (where well-to-do Belgians actually live, the center of Brussels being more attractive for expats than Belgians) with his wife, Hélène, a charming, intelligent lady who calls him from time to time to inform him of small disasters caused by his dogs. Jean-Claude is no longer young, but you would not suspect his age if you met him, and you should be especially wary of confronting him on a golf course.
So the question remains open: is Jean-Claude doing better as the mastermind of logistics or as a golfer?
If you wish to discover this you might test his own statement, which describes him as easily approachable.
In order to do that, you might have to become his employee, but that would actually be quite a rewarding experience.
Marco Sorgetti