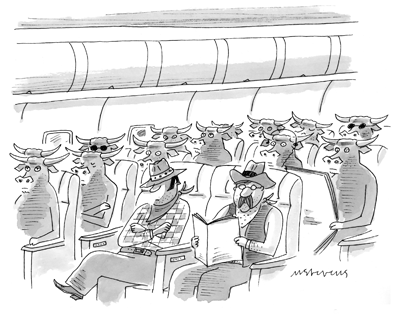 ---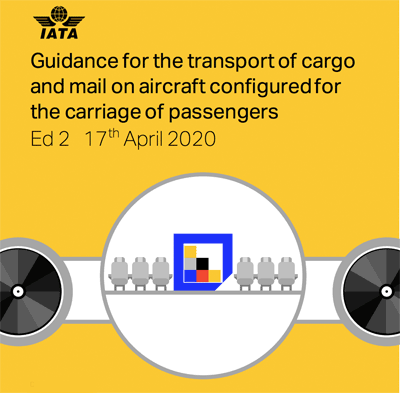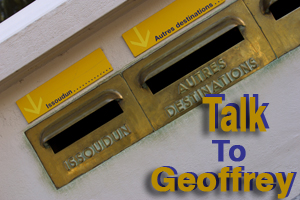 Hello Geoffrey,

I hope this message find you, your family and your readers well and safe during this most distressful time.
In your piece on "Rationalizing Nationalizing Airlines" April 28, you rightly mention the safety considerations that carriers must assess when considering utilizing passenger seats for the carriage of cargo or even cabin seat removal. These are great innovative solutions designed to address the need for greater capacity to move critical cargo around the planet.
To support the carriers in this regard IATA has indeed been working with aircraft manufactures and regulators to develop some guidance material which commences with a safety risk assessment. Your readers may be interested to know that this guidance material, updated weekly as regulatory guidance evolves can be accessed here, or by clicking image above.
Wishing you all well.



Brgds,
Glyn
Glyn Hughes
Global Head of Cargo
IATA

Good going, Glyn . . . Wish somebody could come up with a cure for COVID-19 as fast! g
---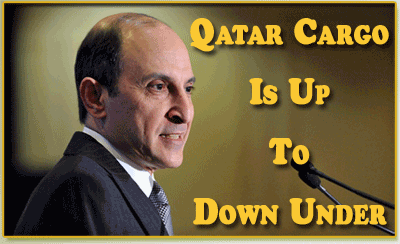 Qatar Airways Cargo said it joined the International Freight Assistance Mechanism (IFAM) an initiative by the Australian Government to help restore critical global supply chains for high-value Australian agricultural and fisheries producers, who have been heavily impacted by COVID-19 containment measures around the world. Through this initiative, the Australian Government is helping cover the cost of airfreight – reducing airfreight and freight forwarding costs for exporters and other measures for businesses and exporters.
"Air cargo is crucial during times of crisis and we are glad to support the Australian Government and businesses in the fight against the pandemic," Qatar Airways Group Chief Executive, His Excellency Mr. Akbar Al Baker said, adding:
"Through our passenger flights and freighters from Australia, we are offering registered exporters over 750 tons of cargo capacity each week for their high value fresh produce.
"In times of crisis, we need to be able to adapt quickly and we are proud to be part of this initiative that supports global trade."
"Through IFAM's mechanism, QR Cargo is offering block space capacity and charters for Australian exports from Melbourne, Sydney and Perth," QR Cargo said.
"For other destinations including Brisbane and Adelaide, trucking options are available." More click here.
---
Finnair Sends Out The Pasi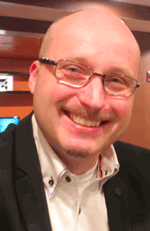 "It has been interesting and challenging, but at the same time it has been great to see how the Finnair spirit can be seen and felt in the organization," declared Pasi Nopanen, Finnair Cargo Asia Sales Director. Based in Shanghai, Pasi has been on the job for about a month now.
"Working from home has been quite easy for me as it's something I've done quite a lot in earlier roles," Pasi said.
"It also helps that my daughters are already adults, so home schooling is not an issue for us.
"The modern tools available make homework quite easy and effective."
Actually, Pasi has flown the Finnair aerial highways previously as AY, where he made his early mark in air cargo before joining Etihad and later Qatar Cargo.
Back where it all began feels like a sentimental journey, as right now the Helsinki-based carrier operates cargo-only flights into Asia.
"I feel privileged to work with the cargo-only flights," Pasi said.
"It has felt counterintuitive that during this extremely exceptional time we have been busier than ever in cargo sales.
"There is a lot of demand and many requests for cargo capacity currently and we are doing our best to answer those needs," Pasi assures.


Southwest reported disastrous numbers this week losing $95 million in Q1 while saying May numbers do not look much better. "A crisis unprecedented in our history," said CEO Gary Kelly . . . Word up and down the line is that COVID-19 will result in carriers becoming smaller, as airline management is currently creating scenarios that include voluntary early retirement; leaves of absence; cuts in pay and benefits in an effort to mitigate furloughs. "Good luck" is the expected first response from the pilot's union, which traditionally insists on "full pay to the last day." . . . In America the U.S. Government has provided funding that will carry the ball for its flags until September . . . What emerges after that is: best case scenario—people return to flying, worst-case scenario—might include airlines invoking the Force Majeure "Act of God" clause in negotiations . . . In America where a 75% load factor is needed for flights to break even, right now everybody is taking a beating in a system that just a few months ago looked like it had a license to print its own money . . . Now as May 2020 begins, almost overnight with merciless speed and taking no prisoners, the COVID-19 Pandemic has created a defacto nationalized air transport system in America.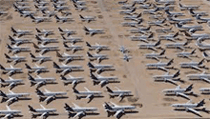 . . . Elsewhere, as numbers underscore that 64% of the world's airline fleet remain grounded, adding up to 17,000 jets idled by the coronavirus . . . Reportedly Avianca Colombia is on the verge of bankruptcy . . . In the Middle East, Emirates Airline reportedly has grounding of aircraft extended until July 1, 2020 . . . Air New Zealand's plan to launch the world's longest flight between New Zealand to London in a 25-hour jump via its B787s is back in the drawer until at least mid-2021 . . . American Airlines took delivery of a brand new B787 and immediately moth-balled the aircraft to Tulsa, Oklahoma where it sits today parked in Tornado Alley . . . Meantime Boeing is cutting aircraft production of its B787 from 14 to about 7 aircraft a month. There have been 1,500 B787s ordered and about 1,000 delivered. B737 Max production is supposed to resume in May, awaiting final FAA certification . . . If you wonder why anybody would want to accept, and then park an aircraft, that reasoning has to do with fines and charge backs an airline must endure for cancelling orders. So, during a time when the last thing any airline needs right now is another airplane, economically it is "cheaper to keep her." . . . Boeing laying off 10% of its workforce as Q1 figures were released this week is no surprise.The surprise is the company laying off blame on COVID-19. "Boeing's revenues for Commercial Aircraft, declining from US$11,822bn to US$6,205bn year-on-year and featuring US$2bn in operating losses, could be foreseen from the recent succession of cancellations that stroke Boeing's backlog, especially the B737," Nicolas Jouan, Aerospace and Defense Analyst at GlobalData said. Boeing has a bright spot, as the B777X is flight testing, moving closer to delivery of the first of its 309 orders to Lufthansa in 2021. But this is subject to change as Lufthansa, like every airline is currently in a challenging financial situation. The B777X orderbook doesn't get any better, as Emirates Airline, next in line to get the new aircraft has grounded all of its A380s and as mentioned here has delayed bringing any aircraft back into service until July 1 . . .