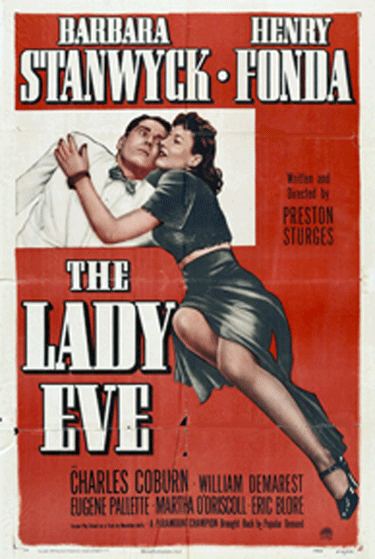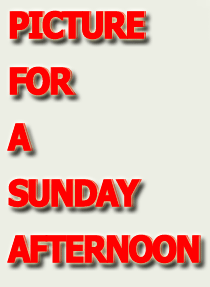 So, there you are with a library of films, including some favorites that may or may not have hit your home screen during this pandemic lockdown.
Last month in a weekend edition we listed some aviation-themed film favorites.
This week we want to share the movies of a person you probably don't know, but should.
If you can get into the movies of Preston Sturges, they will make you laugh.
Laughter is a gift that all of us could use right now, so suspend disbelief and call this Christmas in early May.
"Preston Sturges brought a high style to low comedy," said The New Yorker in 1998, and that might be the best description of this pioneering 1940s script writer-turned-movie director.
Film buffs have also made the comparison that "Sturges is to comedy what John Ford is to western movies."
Here is a real—albeit uncommon outside a certain circle—genius of the movies.
Before Woody Allen and Frank Capra, in 1940 Preston Sturges put out a film titled The Great McGinty with the screen credit "Written and Directed by Preston Sturges!"
That credit line was the first time in the history of talking motion pictures that the passive verb had appeared onscreen.
From 1940 until 1948, Sturges directed eleven features. In just the first five years he created seven immortal movies including The Great McGinty and Christmas in July (1940), The Lady Eve (1941), Sullivan's Travels (1941), The Palm Beach Story (1942), and The Miracle of Morgan's Creek and Hail the Conquering Hero (1944).
Perhaps I have a particular fondness for movies that were made the year I was born, but you probably also liked this film without realizing who made it. Here is an introduction to the work of Preston Sturges via The Lady Eve from 1941.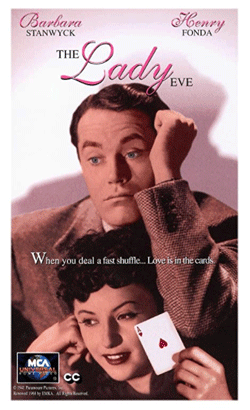 To View The Lady Eve trailer click here. To view the film click image or click here.
Eve was lauded as the "best movie" of 1941 by the New York Times.
No small accolade, as 1941 included the movies Citizen Kane and How Green Was My Valley, two films that today are widely regarded as among the best movies ever made.
The Lady Eve stars Henry Fonda in a rare comedic turn as Charles, a somewhat bewildered millionaire who fears women and collects snakes.
The snakes remind us of the garden of Eden, and the movie twists and turns to serve up the lady Eve as a similar metaphor.
On board a ship, Jean (Barbara Stanwyck), a hustler, looks to hook up with Charles to get his attention and his cash.
The joke here is that Jean finds herself falling for her mark.
But Charles discovers her true calling and rejects her.
Later, she makes another run at Charles, disguised as an English aristocrat named Eve (of course) and humiliates him. Then, after another identity switch, she has no other option but to fall for him all over again.
Does it sound muddled, not to say harebrained? Well, guess what? Despite all the twists and turns, The Lady Eve is a model of clarity.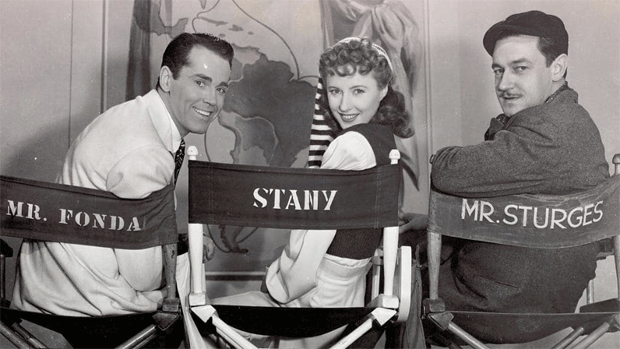 "What The Lady Eve happens to clarify," wrote film critic Anthony Lane, in a brilliant profile of Sturges published in The New Yorker in 1998, "is that people are liable to mislay their hearts as easily as their wallets, and—just in case you are tempted to construe such a loss as romantic—that both can be swiftly retrieved."
What sets Sturges movies apart is the dialogue.
"Often a bewildering balance: on the one hand, a chin-up, all-American assumption that dreams are right there within reach, like apples; on the other, a slightly alien cynicism toward such rosiness, and a heavy hint that the fruit, once tasted, may prove not to have been worth the plucking.
"By comparison Frank Capra comedies from the same era like It's a Wonderful Life dwell on the gentle irony that the perfection you seek may have been sitting in your own home all along—and that, Sturges would contend, is the problem with perfection," Lane contends.
Preston Sturges movies were screwball comedies.
Just note how many times Fonda takes a pratfall during this film.
From the moment he enters the movie, stepping off a motor launch onto the ship where Stanwick, standing above him on the rail, drops an apple on his head, "the Sturges magic is a bracing tonic against the sentimental."
During the 1940s, seven of the eleven movies Preston Sturges made were huge hits.
But then Sturges stopped making movies. Some people who know about these things, like film historian Peter Bogdanovich (who directed the all-time classic comedy Paper Moon) have indicated that Sturges may have just burned himself out.
Film critic Andrew Sarris said of Sturges:
"Most screen writers could write for five or even six people, Sturges could write good lines for 25 people in a picture.
"The variety contrasting of characters was always extraordinary so that maybe the 14th person in a scene, someone you never heard of, would deliver the funniest line.
"He had a sense of otherness, as no other comic director or writer (before or since) in Hollywood has ever had."
"Modern viewers, unschooled in the lean lessons of the 1930s Depression, are more wary of Preston Sturges' knowledgeable comedy, as if it cuts too close to the bone," Anthony Lane noted.
But now all of us in almost every corner of the world are locked down in place at home by a terrible depression of our way of life, not to mention of our jobs and livelihood. Sturges films might be just the ticket, methinks, an edge as we come back from the brink, to exhale and laugh as we move forward to the future.
So, buckle up and if you cannot make our link here work, my hope is that you will go watch The Lady Eve on Amazon streaming, or Google around to find some Preston Sturges offerings.
Geoffrey