Sometimes in the process of getting it there, when air cargo delivery must meet the need, factoring in all the variables including new possibilities can be illuminating, enlightening, and ultimately even helpful.
Here we look briefly into the expanded usage of a process called lyophilization.
Lyophilization, also known as freeze drying, is a dehydration process that takes place after a product has been frozen. Lyophilization is gaining popularity in the life sciences for reagents and assays due to its numerous benefits, including extended shelf-life and ease-of-use.
The world now awaits a COVID-19 vaccine, reportedly a two-shot sequence, with delivery to 8 billion people along with other therapeutics, that would see that dreaded one-way trip to the hospital turn into a roundtrip back to life.

The Need For Speed

How to get the help to every part of the world quickly is viewed in some quarters as an overwhelming challenge.
In parts of the world where people cannot easily be reached or are placed on a lower priority on the vaccine chain, thinking about how to deliver a widespread cure bears a bit of thought.
When it comes to relief from COVID-19, time is not on our side.
Forget about thinking outside of the box. In a global emergency how about thinking with no boxes at all?

It Takes Good Timing

It may be too early for wide-based delivery of the COVID-19 serum and therapeutics in a freeze-dried form, but by accelerating technologies already in place, pharmaceuticals via freeze drying could reach people in places where cold-chain pharma simply cannot.
No doubt freeze drying process has important applications in the pharmaceutical and biotechnology industries in the forseeable future.

Emerging Technologies

Currently pharmaceutical freeze drying doesn't get the big headlines, but the process driven by the global need for serums and plasmas could be at the edge of wide acceptance.
In some sectors, freeze drying is standard process used to stabilize, store or increase the shelf life of drug products and other biologicals.

The Process

Freeze drying pharmaceuticals uses the aforementioned process called lyophilization to lower the temperature of the product to below freezing, and then a high-pressure vacuum is applied to extract the water in the form of vapor.
The vapor collects on a condenser, turns back to ice and is removed.
Finally, a gradual temperature rise extracts all remaining 'bound' moisture from the product.
This process retains the physical structure and preserves the material for storage or transport.

Kibblewhite Reports From New Zealand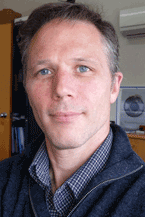 "With freeze drying, delicate, unstable or heat-sensitive drugs and biologicals can be dried at low temperatures without damaging their physical structure.
"Freeze-dried products can be reconstituted quickly and easily, which is particularly valuable in the case of the COVID-19 emergency vaccines and antibodies," says Blair Kibblewhite, Sales & Marketing Manager of Cuddon Freeze Dry located in South Island, New Zealand.
Cuddon is a manufacturer of freeze-dry machines that are sold worldwide.
Although Cuddon builds equipment that in some applications might accelerate freeze-dried pharma, Kibblewhite admits the process while possible, based on demand is not foremost in the company plan.
But in this brave new world of 2020 Cuddon, to their credit, like many others in the rest of the world, seems open for new ideas.
"We have been manufacturing commercial and industry freeze dryers for over 55 years," Blair said, "however in that time we have only built a couple of small freeze dryers that were suited to the pharma market.
"Although some clients have used our commercial built dryers for pharmaceutical products, their specification was not at the level of a pharmaceutical freeze dryer."
After Blair said those words, visions of people in seats with igloo coolers filled with ice-packs and serum kept popping up.
"With the latest sales of our freeze dryers, none are being used directly for COVID-19.
"However, there is recent word that Lactoferrin, a dairy industry-based therapeutic could be used in some way to thwart COVID-19.
"Lactoferrin is an extract of whey.
"Whey protein is (routinely) dried in Cuddon Freeze Dryers," Blair Kibblewhite said.

Generational Freeze For 100 Years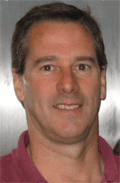 In Kingston, New York about 90 minutes north of New York City, Millrock Technology Pharmaceutical Freeze Drying says it "is always looking to provide new innovations to the pharmaceutical freeze drying industry."
T. N. Thompson, (TNT), President, Millrock Technology said, "As an innovator, we listen to the needs of the market, while providing value in our product line.
"We offer cutting-edge technologies and optimized methods of pharmaceutical freeze drying. Millrock Technology, Inc. manufactures robust and dependable freeze dryers, customized for the pharmaceutical/biotech marketplace."
Millrock with over 100 years combined experience designing, manufacturing and supporting freeze-drying equipment, is the only "3rd generation" (grandfather, father, son) freeze dryer company in the world.
The Thompson family also founded two other very successful freeze dryer manufacturing companies.

Millrock Purdue NSF Partnership

Recently Millrock Technology partnered with Purdue University on a U.S. National Science Foundation-funded project to develop "Self-Driving" pharmaceutical freeze dryers.
"Pharmaceutical freeze drying has a reputation of being an expensive and time-consuming process, but the latest freeze drying innovations are saving money and time, as well as changing the face of freeze drying forever," TNT said.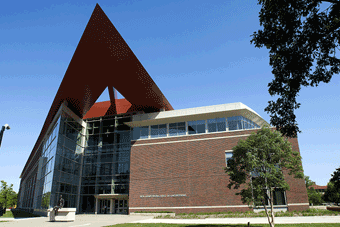 "We are committed to developing these innovations, and pleased to be part of a new partnership with researchers at Purdue University who are working toward more cost-efficient manufacturing through automated lyophilization," Purdue School of Aeronautics and Astronautics said after receiving an NSF grant of $750,000 to develop real-time sensor technologies, computational modeling, and bioanalytical tools for closed-loop lyophilization.
Millrock is providing the freeze drying technology that researchers are using for the NSF project at LyoHub in Purdue's Discovery Park.
"Millrock Technology is excited to work with Purdue on this project," TNT said.
"The sensors and concepts proposed by Purdue in combination with the techniques and technologies developed by Millrock throughout the years is promising to produce major improvements in the freeze drying process."

Cut Production Time By 50%

One major hangup is that current freeze drying methods lack real time control or measurements, and inputs are fixed at a constant value.
A typical production lyophilization cycle can take up to two weeks, because without in-process product monitoring and closed-loop control, the cycles are overly conservative and lengthy.
With sensors delivering real-time measurements, the use of heat transfer models, and the ability to constantly change the conditions inside the freeze dryer, the cycle can be optimized.
The result: significant time and cost savings. Purdue's project aims to create and implement a closed-loop "autopilot" system in which product state measurements are taken during drying and fed back into a controller.
Purdue's team believes this type of system could cut the freeze drying cycle time by as much as 50 percent.
More from Purdue University School of Aeronautics and Astronautics here.
When Speed Is The Need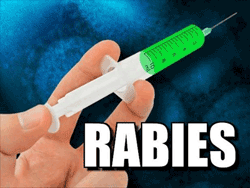 The idea or dream of a portable yet stable serum for COVID-19 in a freeze-dried form is not that far-fetched.
Bavarian Nordic is already producing a freeze-dried vaccine for rabies in the U.S. only eight months after completing the acquisition of the manufacturing and global rights to Rabipur®/RabAvert® (Rabies Vaccine) and Encepur® (Tick-Borne Encephalitis Vaccine) from GlaxoSmithKline plc (GSK).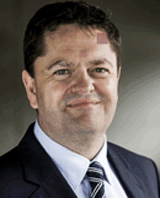 "Every 10 minutes a person in the U.S. starts post-exposure rabies vaccinations after a suspicious animal bite," Bavarian Nordic said.
Left untreated, rabies is almost always fatal.
RabAvert is a sterile, freeze-dried rabies vaccine for both pre-exposure and post-exposure vaccination in all age groups.
"At Bavarian Nordic, we have a compelling infrastructure that aligns with the critical vaccine market needs from basic research and development to commercial operations, manufacturing and distribution," declared Paul Chaplin, President and CEO of Bavarian Nordic.

Freeze-Dried Beads of Hope

Another application for serum that might see wider application comes from USA Argonaut Manufacturing Services that provides contract manufacturing for biopharmaceutical, diagnostic, and life science organizations.
Argonaut is all cutting-edge solutions including lyophilization for reagents and barrier isolation technology for parenterals.
The Argonaut manufacturing site is located in Carlsbad, CA (45 minutes north of San Diego).

An Ambient Advantage

Argonaut insists transitioning serums from liquid solutions to its product branded "LyoDose" either in beads or lyophilized powders "can generate significant technical advantages.
"LyoDose beads are spheres of customizable lyophilized material that contain a specified volume of material per reaction, while maximizing surface area for rapid reconstitution," the company said.
Argonaut claims, "the operational benefits are great and may encompass lowering cold chain costs with room temperature storage ,cutting waste by reducing carbon footprint (Green Initiatives).
In application the company notes fewer user errors by reducing mixing steps and service calls as well as preventing obsolete inventory by extending shelf-life.
"Sometimes conventional powders are preferred applications, and Argonaut delivers these with the same room temperature storage and stability as LyoDose beads," the company said.
Argonaut said it is currently able to produce "500K+ LyoDose beads per week, and most recently had been scaling production up to 1M+ per week."
While those numbers seem like a drop in the bucket measured against the scale of need for vaccines and therapeutics to defeat COVID-19, a common complaint about the current ability worldwide to provide this lyophilized antidote, we recall last February that the world did not have enough ventilators.
But thinking about the need from high tech to a company down in New Zealand, to a totally Pharma-focused company up in Kingston, New York and in Carlsbad and undoubtedly many places in between recalls in recent history how the Ford Motor Company in Detroit and some other legacy companies, both in the U.S. and abroad answered the call and changed their production and got busy making life-saving ventilator machines earlier this year.
"It was the best of times, it was the worst of times," are the opening words of Charles Dickens epic novel A Tale of Two Cities.
In 2020 our hope is that the best will come from the worst.
Geoffrey