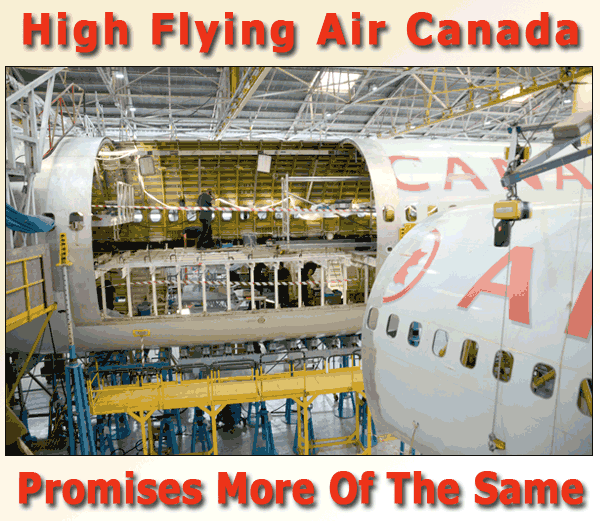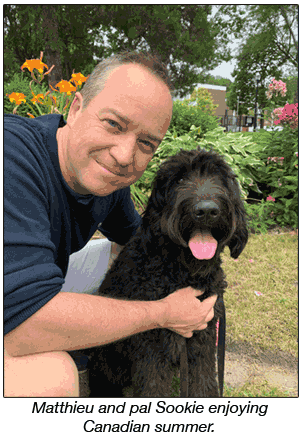 When Air Canada Cargo put out the news late last month underscoring the best air cargo quarter the airline has ever seen we sat up and took immediate notice.
Matthieu Casey, Senior Director, Cargo Global Sales and Revenue Optimization could not have been happier and remains so.
"We're tremendously proud of the strongest quarterly results Air Canada Cargo has ever seen," Matt told us.
"Our team achieved a record $358 million in Cargo revenue for the second quarter, which represents an increase of $89 million, or 33% compared to the same quarter in 2020.
"We're relieved to see our passenger network starting to rebuild and continue to provide cargo-only, flying in markets where capacity is still constrained.
"With the arrival of our first 767 freighters in Q4, the combination of these, our continued cargo-only flying and passenger flights resuming, paints a strong portrait for the rest of the year," Matt said. Canada allowing fully vaccinated people from the USA to enter the country beginning yesterday should help boost those AC numbers.

Positive Feedback

"The feedback has been tremendously positive and considering these initiatives are focused on maintaining stable and robust cargo capacity for our customers, we are delighted although not surprised to see this positive reaction and the momentum it has created in our growth.
"Our focus on maintaining capacity and high service levels on strong trade lanes is a win-win that our customers have noticed and been vocal about."

Digitization A Must

"I cannot think of much that could justify any stoppage or slowing in this effort, considering how beneficial it is on so many levels throughout the entire logistics chain and across our industry."
"It's a no-brainer!
"We're absolutely invested and focused on all levels of digitization within Air Canada and are building the right team to support that effort as it continues to evolve.
"This is not unlike many of our industry partners with whom we're working with, from e-freight to API connectivity.
"We're all hopeful that this momentum picks up across the entire industry and gets the necessary traction from industry bodies that are leading the wider collective effort."

What's Next?

"Although these efforts are well under way, we continue to be focused on the arrival of our first freighters, due to enter the fleet later this year.
"We're equally focused on our ongoing investments to significantly improve and modernize our major hubs, including a new 34,000 square foot cold chain facility in our Toronto hub to be completed by Q4 of this year."

On The Road Again

"We have started traveling again and intend on attending industry events where relevant and possible.
"Web meetings have been and continue to be useful in certain instances, but I don't think they can bring the same value that in-person meetings can.
"I just don't believe that the level of productivity and strong interaction that occurs in person, can be recreated with virtual (or face-to-screen) meetings."

Air Cargo More Global Awareness

"I am often surprised at how little is known about air cargo's role in the global economy and supply chains around the world, how it works and the difference between belly and freighter.
"Air cargo allows us to buy asparagus in New York in the winter and it's how vaccines are being shipped to end the pandemic.
"I'm tremendously proud of what we accomplish as an industry, and it would be great if more people knew about our great industry."

Matt's Aviation Timeline 25 Years

Matthieu Casey joined Air Canada 11 years ago, but he has been in aviation for close to 25, 18 of which were in Cargo.
"I started in Cargo as a product specialist for business intelligence services at IATA in the early 2000s.
"The love affair with air cargo was instant. Someone once told me that it must be easier dealing with air cargo than passengers because it doesn't talk back, which is of course completely false, because everything we do in air cargo has a story behind it and many, many voices!
"From life-saving medication, vaccines or organs, to factory and supply chain integrity or fresh produce, air cargo is immensely important to us all and the passion we see throughout our industry is testament to that," Matthieu Casey concluded
Geoffrey